Itinerary
Day 1:
Hong Kong to Guangzhou (Through Train)
Take the convenient through train from Hong Hum station in Hong Kong to Guangzhou. On arrival our guide and private car will be in arrivals, ready to help you explore former Canton, now called Guangzhou.
Today you visit Yuexie Park, Nanyue King Museum and enjoy delicious southern style cooking, dim sum, in a famous local restaurant.
Good to Know
- If the colonial part of Guangzhou interests you let your travel advisor know, we can find a hotel in this area so you can explore it in your free time.
-The evening is left for you to explore on your own, your guide can offer interesting ideas and help you purchase tickets for attractions such as the night cruise on the Pearl River.Stay connected: A Free SIM Card Wi-Fi Rental
Day 2:
Guangzhou (Flight to Guilin)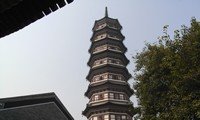 One of the top attractions in Guangzhou would be the Chen Ancestral Shrine, also called the Chen Family Temple, renowned for its beautiful design and craftsmanship, pottery and unique carvings.
Qing Ping Market has over 2000 stalls and includes some strange foods, including live scorpions. Over 60,000 people shop in the market each day, it's an experience.
After lunch we will visit Sun Yat Sen Memorial Hall and then the Temple of Six Banyans, also called "Thousand-Buddha Pagoda". It features a colorful pagoda and has become one of the top scenic spots in Guangzhou.
This afternoon you will be transferred to the airport by private car, your guide will ensure you are at the right terminal and gate for your flight to Guilin. On arrival in Guilin our guide will be ready and waiting to offer a private transfer to your selected hotel, and assist you with the check-in formalities.
Day 3:
Guilin: Li River Cruise to Yangshuo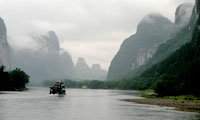 Today's Li River Cruise is one of the highlights on this tour. The cruise from Guilin to Yangshuo lasts about four hours, depending on water level, and includes a simple buffet lunch on board. As your take in the stunning scenery, interesting sights will present themselves at each turn in the river. You can see villages, paddy fields, water buffalos in the fields, bamboo rafts and maybe even a cormorant fisherman.
Good to Know
The boat holds 140 passengers and has a viewing deck on the roof. The included lunch is basic but adequate, we suggest having a good breakfast or bringing snacks in case it is not to your taste.
Day 4:
Guilin Classics (Evening Flight to HK)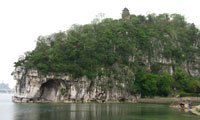 Today you'll tour the classic sights of Guilin, including Reed Flute Cave, Elephant Trunk Hill and Fubo Hill. Elephant Trunk Hill has become the symbol of Guilin; we will take a short 30 minute visit before venturing into the main attractions of today.
If you see one cave in China it should be Reed Flute Cave. The scale and lighting and karst rock formations of Guilin make this an interesting underworld to explore.
Lunch is arranged at a restaurant that has been popular with locals and expatriates. It serves a fusion of Chinese and western dishes.
Fubo Hill offers a unique bird's eye view over the city and has an ancient significance; your guide will explain more.
In the early evening you will be transferred by the guide and driver to catch your flight to Hong Kong.
Just let us know your travel style!
Guide vs. Free-time ratio / Hotel Style & Interests / Dates / People
We will then adapt this tour and create a unique quote based on your individual needs.

Free Quote