Itinerary
Day 1:
Arrive in Beijing, Flight not included
Airport Transfer (Beijing)
A Free CH cell phone package (one cell phone for one group) is provided. It includes free rental for the cell phone and SIM card (Includes prepaid value of CNY 50), delivery and collection in China. Return the phone to your guide when you depart.
China Highlights can also provide a Wi-Fi package so that you can stay connected in China anytime and anywhere without relying on hotel for other hotspots. Our 3G service provides speeds of up to 21Mbps on your smart phone, pad or laptop, so you can stay in contact.
Day 2:
Beijing: Tiananmen Square, The Forbidden City, Treasure House, Hutong Tour in Xicheng District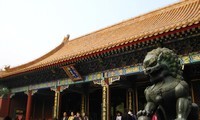 Tian'anmen Square is the largest city square in the centre of Beijing, named after the Tiananmen (literally, Gate of Heavenly Peace) which sits to its north, separating it from the Forbidden City. It has great cultural significance as it was the site of several key events in Chinese history. As the world's largest city square and enduring symbol of China's national pride, it is surrounded by many imposing buildings including the Heavenly Gate (entry to the Forbidden City), Museums, government buildings and Chairman Mao's Mausoleum.
The Forbidden City was home to 24 emperors between 1368 and 1911.This "city within a city" is a World Heritage Site, and is the largest and the best preserved ancient imperial architecture complex in the world, with great square, halls and gates contrast with intricate halls, gardens, courtyards and quarters. The exhibitions, both permanent and temporary, are all important treasures of ancient China.
Treasure house has undergone 4 time renovations, the present one takes up almost 220 square metres, more than 440 treasures on display belonged to Qing dynasty royalty, half of which have not never been on display in the old one. It's worthy of visiting.

Hutong is a maze of historic alleyways with old single storey traditional courtyard houses, which are now fast disappearing. In this one hour tour, you can hop on a rickshaw to ride through the narrow alleys as well as visit a local family then walk on the Silver Ingot Bridge (Yinding Bridge) and find out about the different thresholds of the courtyards.
Day 3:
Beijing: The Mutianyu Great Wall, Temple of Heaven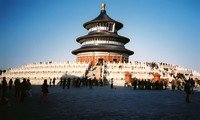 The Mutianyu Great Wall is less-crowded section of the Great Wall is a about 2.5 hours' drive from downtown Beijing. A cable car takes you to a good section (avoiding a very steep climb), where you can walk along the wall, through the watch towers and enjoy superb views as it snakes across the hills and mountains. You can return by cable car, walk down or walk along the wall for about an hour to descend by chairlift. Wear good walking shoes and protection from the weather.
Temple of Heaven was Built in 1420 during the Ming Dynasty, Temple of Heaven is a complex of Taoist buildings where emperors of Ming and Qing dynasties visited for annual ceremonies of pray for good harvests. Located in the south of Central Beijing, it covers an area of 273 hectares. Temple of Heaven was enrolled as a World Heritage Site by UNESCO in 1998.
Day 4:
Beijing to Xi'an flight. Summer Palace.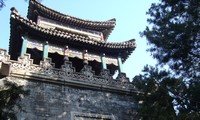 Summer Palace (1.5 hours): Much-loved summer retreat of the Imperial families, the lovely landscaped gardens, halls, pavilions and corridors are set around the lake and rivers in natural harmony. It is the largest and best preserved imperial garden in China, and also a World Heritage Site.
Day 5:
Xian: Tai Chi Experience at the City Wall , The Terracotta Warriors and Horses, Shaanxi History Museum, Ancient City Wall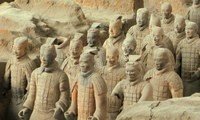 Tai Chi Experience at the City Wall : Tai Chi is an internal martial art system which places emphasis on the development and control of Chi (Consciousness) energy within the body. Learning Tai chi on the Ancient City Wall is a way of relaxing during your tour and also a way of experiencing a traditional Chinese pastime.
- The Terracotta Warriors and Horses (2 hours): Discovered accidentally in 1974, this incredible army of over 7000 soldiers, archers, horses and chariots in full battle array has guarded Emperor Qin's tomb since 210BC. Each figure is unique, and the painstaking repair and excavation continues in 3 pits which are protected inside huge hangars. 1.5 hours from Xian, there is also an excellent museum and film about the history of the vaults. Photos (no flash) are allowed. Wear comfortable walking shoes.
- Shaanxi History Museum (1.5 hours): The history of Shaanxi is said to be the history of China, and this museum is quite simply one of the nation's best. Four major galleries in large, Tang-style buildings house a vast and impressive collection, beautifully displayed. Most of the item labels are in English, although some other information on the exhibitions is not, but your guide can help here. Wear comfortable walking shoes.
- Ancient City Wall (30 minutes): The walls, ramparts, gates and watchtowers form one of the oldest and most complete city defenses still around. Built in the 13th century on the foundations of the original Tang Forbidden City, it s surrounding the city centre. You can walk or pay extra cost to rent a bike (CNY40 per person), rickshaw (CNY45 per person for 45 minutes) or an electric cart (CNY40 per person) around the full 14km circuit, with great views of the city on either side. If the weather is not good for biking on the city wall, we will substitute a visit to the Bell Tower. Your guide will be very glad to take you the Bell Tower after you have been to look at the city wall.
Day 6:
Xian to Chongqing Flight; Ciqikou Old Town, Three Gorges Museum; Cruise Pier Transfer to Board Yangtze River Cruise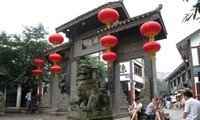 Ciqikou Old Town (1.5 hours): This lively old area has been partly restored, and remains an authentic and busy community. The old wooden houses and narrow streets furthest from the river are mostly unimproved, closer to the river there are craft and souvenir shops, teahouses and music, and lots of local food and snacks. The locals certainly love their food – this is a good chance to try some.
- Three Gorges Museum (2 hours): The best exhibits are those on the history of the Yangtze and, of course, the Dam. It also houses some excellent stone and terracotta sculptures, art and interesting artifacts, items from the war years, and temporary exhibitions. The museum faces the impressive People's Hall, built to resemble the Temple of Heaven, across a lively square, itself a hub of activity.
Board the ship from 17:30 to 21:30 for overnight accommodation (dinner is not included)
Day 7:
Shore excursion to Fengdu Ghost City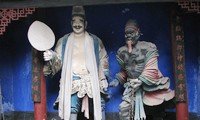 Fengdu is where the devil lives, according to Chinese legend. They say that spirits go to heaven, and evil goes to Fengdu. The town is overlooked by Ming Shan Hill, home of Tianzi, the King of the Dead. The whole place has an eerie feel to it with deserted streets, tower blocks, empty shops and banks. The only people here are those who make a living from visiting cruise boats.
Day 8:
Shore excursion to the Lesser Three Gorges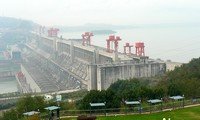 The Lesser Three Gorges are the three separate valleys of the Daning River: Dragon Gate Gorge, Misty Gorge and Emerald Gorge. These lie on the lower reaches of the Daning, which flows into the Yangtze. The gorges are truly spectacular. Sheer cliffs soar up towards the sky from the brown-green water. Mountain tops hover above the ribbon of mist, disconnected from their roots. Its "subtle mountains, clear waters, pretty rocks, dangerous rapids, sharp turns, fantastic caves, and stalactites in various shapes" create the timeless beauty that you see in Chinese landscape paintings. Monkeys, mandarin ducks and other water birds can be seen loitering on big boulders in this area. In addition to the wonderful natural scenery there are a number of historical places of interest along the way, such as a suspended coffin, boat coffin, and remains of ancient plank walkway.
Optional Visit to White Emperor City (reference price: 260 yuan per person):
Also known as the White Emperor City, Baidi City clings to the hills and cliffs of a peninsular jutting out into the river. It is a miniature city of temples and gates on Baidi Hill. The city is well known as "the Poet's City", because it has been visited by many scholars in the past, who have left many literary relics. It is also known for two famous legends, "The Seven Hundred Connected Barracks were Burned", and "The Orphan who put Trust in Baidi City".
Day 9:
Shore Excursion to the Three Gorges Dam Site. Arrive in Yichang at 12:00. Cruise pier to airport Transfer (Yichang). Yichang to Shanghai Flight
Three Gorges Dam, the largest water conservancy project ever undertaken by man and it has been a dream for several generations of Chinese people. The construction of the dam formally began in 1994. The body of the dam was completed in 2003, and the whole construction has been completed in 2009. It will be 2,335 meters long, 185 meters high, 18 meters wide on the top and 130 meters wide at the bottom.The tourists can get access to the top of the dam and enjoy different kinds of photo opportunities.
Day 10:
Shanghai: A Short Visit to Shanghai Old Alleys, Oriental Pearl TV Tower, Yuyuan Garden, The Bund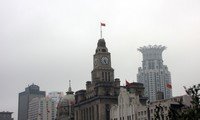 A Short Visit to Shanghai Old Alleys: Experience the real life of the Shanghainese. Find out how they think and what they do over an enjoyable tea and chat with locals in their home. Visiting the old alleys of Shanghai is a great way to discover the traditional culture of this city.
- Oriental Pearl TV Tower (1.3 hours): One of the tallest TV towers in the world, known for its distinctive spheres, or "pearls", it stands across the river from the Bund, among the exciting architecture of the east bank. The Shanghai History Museum is Located on the first floor of the Oriental TV Tower. There you can see the four major exhibition units reflecting Shanghai's history, modern and recent revolutionary history respectively.
- Yuyuan Garden (1 hour): Yuyuan Garden is located in the center of Shanghai old quarters. It was a private garden built in 1559 during the Ming Dynasty, with typical Chinese classic architecture and style. The complex covers an area of 2 hectares, with rockeries, pavilions, ponds and corridors. Yuyuan Garden is surrounding by a busy market place, where visitors can find everything from popular local snacks, handicrafts, antiques and souvenirs to some famous time-honored restaurants.
- The Bund (40 minutes): This 1.5-kilometer-long embankment runs along the western bank of Huangpu River. On its west side it is the "architecture gallery" with 52 well-preserved old European style buildings. Once the major trading and commercial center of old Shanghai, the Bund has now taken on new vitality, with futuristic developments, chic restaurants, top end shops and bars offer plenty to see and do-and by night it's magic!
Day 11:
Depart Shanghai, Flight not included
Hotel to airport Transfer (Shanghai)