Itinerary
Day 1:
Arrive in Shanghai
As always with China Highlights tours, you will be met at the airport by your guide and driver, given a prepaid cell phone for you to keep in touch with the guides and taken to your hotel.
Stay connected: A Free SIM Card Wi-Fi Rental
Day 2:
Shanghai: The Bund and Yuyuan Garden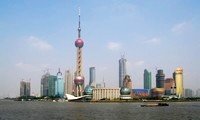 The Shanghai Urban Planning Center has a supersize model of the future plans for this metropolis, and the Shanghai World Financial Center has a great viewing deck with a glass floor, for you to admire the bustling city from above.
The Bund is an epitome of the European heritage by the Huangpu River, but it is firmly stepping into future with sparkling new developments, and some trendy restaurants and bars.
Day 3:
Xian: City Wall by Bicycle or Foot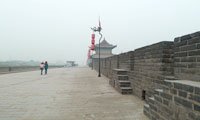 A morning flight takes you to Xi'an, you will arrive in time for you to enjoy lunch in elegant seafood restaurant near the Hangguang Gate of the city wall. From here you can continue on an unforgettable bicycle ride along the length of the wall, 14km of lovely smooth, wide riding with fantastic views over Xi'an.
Good to Know
If cycling is not your think just tell your travel advisor, you might like to try a rickshaw or just enjoy a walk.
Day 4:
Xian: Terracotta Army and Wild Goose Pagoda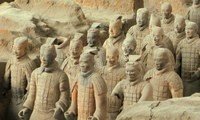 The Terracotta Warriors and Horses have intrigued people ever since they were unearthed in the 1970s. There are several thousand soldiers all different in dress and expression. Excavation continues to this day, and new discoveries are still being made.
The Big Wild Goose Pagoda on the grounds of the Da Cien Temple is elegant ending to the day.
Day 5:
Beijing: Hutong Tour
After a flight to Beijing you and your private guide will head for the Hutong area, first to enjoy some French cuisine in traditional Chinese surroundings. The journey continues on a tour of the Hutongs on a pedal powered rickshaw, stopping to meet a local family who has lived here for generations, and to hear their stories. This is a great chance to learn first-hand about life today in the hutongs.
Day 6:
Beijing: Mutianyu Great Wall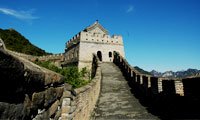 Your guide and driver will pick you up for an experience of a lifetime: the Great Wall. Mutianyu is by far the most popular among foreign visitors, as it is much less commercial and crowded compared to Badaling, but there is still the convenience of a quick cable car to the top. After enjoying the serene hills and distant watchtowers to your heart's content, an exhilarating toboggan ride takes you down. Or you could just choose the cable car.
Good to Know
Most guests spend between one to two hours on the Great Wall.

After working up an appetite, enjoy lunch with an assortment of delicious dishes in the best restaurant in town, specializing in fresh fish.
Day 7:
Beijing: Temple of Heaven, Tiananmen Square and Forbidden City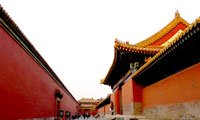 The morning starts at the Temple of Heaven, as early as you can bear, as the locals go there as soon as the park opens at 6am to exercise, practice taichi or play mahjong with their friends, providing a most wonderful opportunity to people watch. Typically we aim to arrive before 9am to catch the last of the park activities.
The Temple itself is of course magnificent, as well as the whole complex of temples and altars, designed for the Emperors' annual sacrifice, with the aim to please the highest God in heaven.
Our lunch today is Mongolian style, before heading to explore further the grand imperial historical buildings. Tiananmen Square is now the awe inspiring symbol of modern China with the mausoleum of Mao right in the middle, but originally it was part of the Forbidden City complex, evident in the repeating pattern of similar roofs of the gates and halls leading through the palace.
Your guide and driver will take you for your flight onwards and make sure your check in goes smoothly. We're confident you will love this trip and be back with us again.
Just let us know your travel style!
Guide vs. Free-time ratio / Hotel Style & Interests / Dates / People
We will then adapt this tour and create a unique quote based on your individual needs.

Free Quote