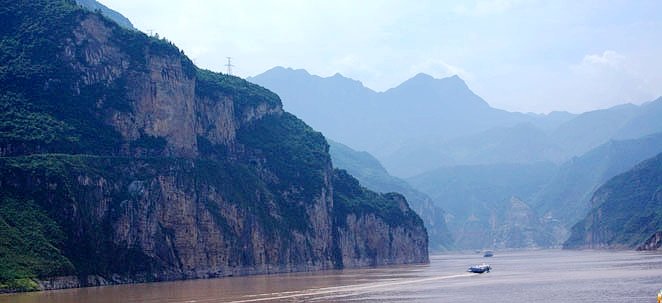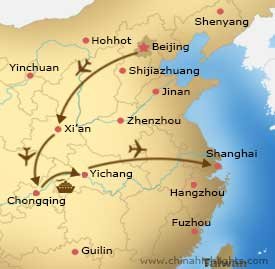 Itinerary
Arrive at the airport to start you family vacation in the safe knowledge a reliable pick up service with a guide is waiting for you to take you directly to the hotel.
Stay connected: A Free SIM Card Wi-Fi Rental
Day 2:
Beijing: Tiananmen Square, Forbidden City, Temple of Heaven, Kungfu Show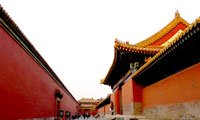 Tiananmen Square and the Forbidden City must be the two most iconic sights in the Beijing city center. The latter is a wonderful maze of halls and side courts; some house the precious items of the Imperial families, such as clocks, all chiming together at certain times of the day. Ask your travel advisor to plan with you which exhibitions you would like to see as the palace is so vast that one day is not enough to see everything. Lunch is arranged at a popular local restaurant.
Temple of Heaven is actually a compound of circular buildings, connected by long ceremonial walkways. The surrounding park is vast and full of locals dancing, practicing taichi and kicking a shuttlecock. Often you are asked to join in and it's a friendly atmosphere great for families.
The Legend of Kungfu Show is a stunning spectacle performed by the some of the best kungfu practitioners in China. We have included this tour in your itinerary as it is a popular choice among our previous guests with children.
Good to know:
Ask your guide about flying a kite in the Temple of Heaven Park, if the weather is suitable.
Day 3:
Beijing: Mutianyu Great Wall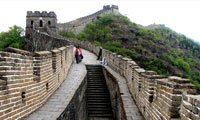 A visit to the Mutianyu Great Wall is a fun day out, as well as a step back in time. The watchtowers and undulating wall are interesting, like castle battlement to children, and the toboggan ride down is a firm favorite among our younger customers. In the restaurant we organize to have lunch many of the dishes are child friendly.
We book a table for you at Fangzhuang Quanjude Restaurant for dinner, as their Roasted Duck is famous all round the country.
Day 4:
Beijing: Hutong Tour, Summer Palace, Chinese Cooking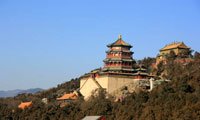 The Hutong Tour does include the fun rickshaw ride, but also a visit to a family and cooking lunch with them as you chat about life here.
The Summer Palace is a palace complex, but more of a fairytale garden with willows, lakes, and interesting nooks to explore. The dragon boat cruise across the lake is available if you wish to include it in your tour.
In the evening your guide, driver and private car will take you to the airport and make sure you catch your flight to Xi'an. Their pre-call the airport and check the departure is on time and ensure you'll arrive at the right terminal gate and escort you to security.
Good to know:
We can include a visit to see a trainer of fighting crickets, if you would like to see what this ancient past time looks like. This sounds a little strange but is a fun experience for teenagers and younger kids.
Day 5:
Xi'an: Terracotta Army, Xian City Wall with Bicycle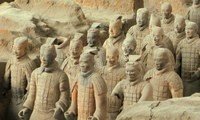 The Terracotta Warriors and Horses are one of the most interesting archeological sights in the world, the life-size soldier all have different expressions and intricate differences your guide will help you spot. This is where budding future archeologist might first get their spark of interest.
Xi'an City Wall on a Bicycle must be the most fun way to sightsee; this is no narrow path but a full sized rampart. A ride on a rickshaw is an alternative option.
Day 6:
Chongqing: Pandas and Yangtze Cruise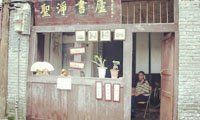 This morning you will fly to Chongqing. A visit to the Panda Room in the local zoo is a must for everyone, but the 'lesser pandas', such as the red panda, are also charming.
Ciqikou Old Town has been partially restored, but still has beautiful alleys and ancient buildings.
To transfer to the dock is by Light Rail, a metro line floating in the air on a monorail, giving a great view of the Jialing River. The boarding of the Yangtze River Cruise is flexible, so you can explore further if you like, and have dinner before the boat leaves at 9.30pm.
Day 7:
Yangtze: Fengdu Ghost City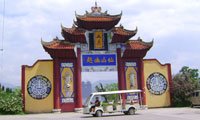 A visit to the Fengdu Ghost City should interest most boys or young at heart, it is like a Halloween display. A cable car takes you to the top of a small mountain to see the views of the surrounding valleys.
Day 8:
Yangtze: Lesser three Gorges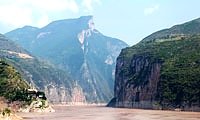 Dragon Gate Gorge, Misty Gorge and Emerald Gorge: even the names evoke visions of a fairyland. The clear water cascading through the rapids and waterfalls creates a beautiful atmosphere. Monkeys, water birds and other animals are lovely addition to the experience. There is also a suspended coffin on the cliff: ask about the story and culture behind this from your guide.
There is an optional excursion to Baidi City, also known as the White Emperor City. This is now a small island due to the risen water levels and makes an interesting trip.
Day 9:
Yangtze: Three Gorges Dam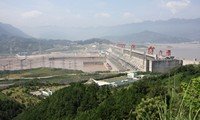 Before the end of the Yangtze Cruise, you will get to see the mighty Three Gorges Dam, one of the biggest projects ever taken on by humans; it has to be seen to believe.
After arrival to Yicheng, your private car will take you to the airport for your flight to Shanghai, where you will be met by your guide and take to the hotel.
Day 10:
Shanghai Classics, Glass Floor Observation Deck, Acrobatic Show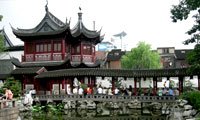 The Shanghai World Financial Center has an observation deck with a glass floor, sure to thrill any visitor. Jade Buddha Temple is very important to the local people and a great place to see monks and worshippers in their acts of devotion, we'll take a short visit before lunch.
After lunch , a visit to the Yuyuan Market allows you to get some souvenirs from this bustling hive of activity, and a chance to the interestingly named City God Temple.
Yuyuan Garden nearby was created in a typical Chinese classic architecture and style, and is known for the fact that it was so grand that it financially ruined the family who owned it.
Good to Know:
Shangcheng Acrobatic Show is one of our customer's favorite choices for evening entertainment. This famous Chinese troupe has won acrobatic awards all over the world. If you would like to see the show ask your guide, they will help you buy tickets.
You still have to fit all those souvenirs in your baggage, but at least you can relax knowing that your guide will personally take you to the airport and make sure everything goes smoothly. We hope you'll enjoy this family tour of China, we will make every effort to make this a holiday your family will remember.
Just let us know your travel style!
Guide vs. Free-time ratio / Hotel Style & Interests / Dates / People
We will then adapt this tour and create a unique quote based on your individual needs.

Free Quote