Itinerary
Day 2:
Shanghai: The Shanghai World Financial Center, The Bund, Yuyuan Market, Shanghai Museum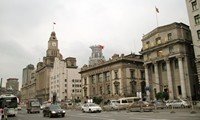 - The Shanghai World Financial Center (40 minutes): Shanghai World Financial Center is located in Pudong District, reaching a height of 492 meters (1,615 feet). It is now a new landmark of prosperous Shanghai. It was the second tallest building in the world when it was completed in 2007. Its observation deck, at 474 meters (1,555 feet) above the ground, is currently the tallest in the world. The multi-function skyscraper consists of hotels, apartments, restaurants, shopping malls, offices and observation decks.
- The Bund (40 minutes): This 1.5-kilometer-long embankment runs along the western bank of Huangpu River. On its west side it is the "architecture gallery" with 52 well-preserved old European style buildings. Once the major trading and commercial center of old Shanghai, the Bund has now taken on new vitality, with futuristic developments, chic restaurants, top end shops and bars offer plenty to see and do-and by night it's magic!
- Yuyuan Market (30 minutes): Located next to the Yuyuan Garden and also known today as the City God Temple, it was built in the fifteenth century during the Ming Dynasty. The City God Temple is a Taoist temple which is composed of many halls such as the Grand Hall, Middle Hall, Bedroom Palace, Star Gods Hall and etc. The City God Temple has a great influence on the residents of Shanghai. The religious festivals of the temple are considered to be festivals for all Shanghai people.
- Shanghai Museum((Audio Guide included)) (1.5 hours): The biggest, and many think the best museum in China. The galleries in this outstanding building display stunning collections of bronzes, sculptures, ceramics and porcelain, paintings, calligraphy, seals, jade, coins, furniture, ethnic artefacts from minority groups, temporary travelling exhibitions from places like the Guggenheim, and so much more ... give yourself time to enjoy it.
Day 3:
Shanghai to Yichang Flight; Shikumen; Yichang Cruise Pier Transfer to Board Yangtze River Cruise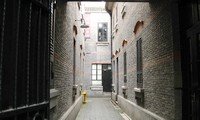 - Shikumen (40 minutes): Shikumen: also called "stone gate", is a style of housing, where 80% of Shanghainese was born and grow up before 1990s. Now with the economy developing, Shikumen has changed a lot, turns into a gathering place with bars, tea houses and entertainment centers. However, you still could take a glance at Wu Li Xiang, which is a small exhibition of the old Shanghainese' home furnishings.
Day 4:
Pass though Xiling Gorge; Shore excursion to Three Gorges Dam Site; Passes though the 5-steps ship locks; Captain's Welcome Banquet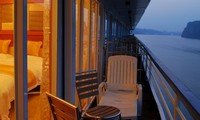 Three Gorges Dam, the largest water conservancy project ever undertaken by man and it has been a dream for several generations of Chinese people. The construction of the dam formally began in 1994. The body of the dam has been completed in 2003, and the whole construction will be competed in 2009. It will be 2,335 meters long, 185 meters high, 18 meters wide on the top and 130 meters wide at the bottom.The tourists can get access to the top of the dam and enjoy different kinds of photo opportunities.
Day 5:
Shore excursion to Shennong Stream; Passes though Wu gorge and Qutang Gorge; Crew performance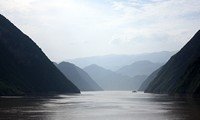 Shennong Stream is another tributary of the Yangtze River, and its fast-flowing, crystal clear water runs southwards through deep gorges. The stream races past large and small karst caves, flocks of swallows, sheer cliffs, deep gorges, waterfalls, three-colored springs, rapids, the ancient plank path, a suspended coffin in the cliff, groups of ancient tombs and marvelous karst formations.
You have the option of visiting White Emperor City (reference price: 260 yuan per person).
Day 6:
Shore excurison to Fengdu Ghost City; Captain's Farewell Banquet; Talent Show Party in Ballroom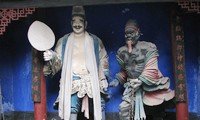 Fengdu is where the devil lives, according to Chinese legend. They say that spirits go to heaven, and evil goes to Fengdu. The town is overlooked by Ming Shan Hill, home of Tianzi, the King of the Dead. The whole place has an eerie feel to it with deserted streets, tower blocks, empty shops and banks. The only people here are those who make a living from visiting cruise boats.
Tips:
1.There are about 100 steps from the river to the town. 2. A cable car is available ride to the top of the hill. The cable car is not included in the tour cost. The cost is RMB20/ per person round trip.
Day 7:
Private Transfer from Yangtze Cruise Pier to Chongqing Airport; Chongqing to Lijiang Flight; Panda Room in Chongqing Zoo, Ciqikou Old Town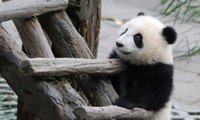 - Panda Room in Chongqing Zoo (2 hours): Located in the western suburbs of the city, Chongqing Zoo occupies an area of 45 hectares. There are some rare animals including Golden hair monkeys and South China Tigers. In Panda Room, visitors can see the giant and lesser pandas and their offspring.In the mornings, many local people practice Tai chi at the zoo. Join them if you wish.
- Ciqikou Old Town (1.5 hours): This lively old area has been partly restored, and remains an authentic and busy community. The old wooden houses and narrow streets furthest from the river are mostly unimproved, closer to the river there are craft and souvenir shops, teahouses and music, and lots of local food and snacks. The locals certainly love their food – this is a good chance to try some.
Day 8:
Lijiang: Baisha Murals at Baisha Village, Lijiang Ancient Town, The Jade Dragon Snow Mountain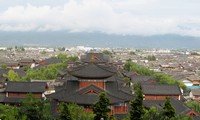 - Baisha Murals at Baisha Village (30 minutes): Painted over a thousand years ago, the murals combine the cultures of Han, Tibetan and Naxi people displaying the life stories of the Tibet Buddhism, Confucian and Taoism.
- Lijiang Ancient Town (2 hours): It is situated in the middle area of the county, which is more than 2400 meters high above sea level. It enjoys beautiful scenes, an indeed famous city with long history and splendid culture, it is very rare in China that such well-preserved minority ancient city still exists. The old town is quite busy in the afternoon and evening with an active atmosphere of the lights and crowd. An early morning visit will be less crowded.
- The Jade Dragon Mountain (with Large Cable Car from Ganhaizi) (3.5 hours): Noted as the highest tourist cable in China, the Large Cable way goes up to Shanzidou (Shanzi Peak) the main peak of the snow mountain, with the an entire length of 2,914m, a top altitude of 4,506 km, and a perpendicular ascent of 1,150m. The cable car will take you into the clouds, where you will be far away from the worldly hurly-burly, and find yourself in a real paradise. Many visit Ganhanzi, Baishuihe (White Water River), and Glacier Park from this cableway.
Day 9:
Lijiang: Shuhe ancient town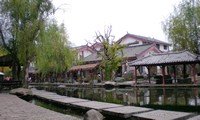 - Shuhe ancient town (1.5 hours): Also known as Longquan Village, it is home to one of the ethnic groups, and is just like a village forgotten by time. Featuring a nice temple complex, this village is extremely peaceful. It is a well preserved important town on the ancient tea and horse route.
Day 10:
Depart Lijiang, Flight not included
Hotel to airport Transfer (Lijiang)
Just let us know your travel style!
Guide vs. Free-time ratio / Hotel Style & Interests / Dates / People
We will then adapt this tour and create a unique quote based on your individual needs.

Free Quote