Itinerary
Day 1:
Arrival in Beijing
Your dedicated guide and driver will pick you up from the airport and take you to your chosen hotel.The rest of the day is yours to spend as you wish, ask your travel advisor or guide for some insider tips.
Stay connected: A Free SIM Card Wi-Fi Rental
Day 2:
Beijing: Tiananmen Square, Forbidden City, Hutong Tour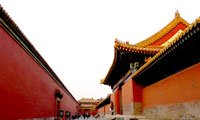 Tiananmen Square continues to awe visitors just as it did when it was still part of the Forbidden City. As you move northwards through the Heavenly Peace Gate and the courtyards and halls, with the help of your guide you'll appreciate the symbolism found around every corner.
The Hutong Tour is a trip back in time, to a fast disappearing world of narrow alleyways and courtyard houses, communities where everyone knew each other. You will ride a rickshaw to visit a family to see a glimpse of daily life here.
Day 3:
Beijing: Mutianyu Great Wall and Temple of Heaven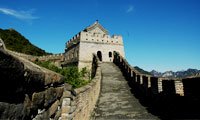 The Mutianyu section of the Great Wall has stunning views and the most watch towers, but relatively few tourists. However, a cable car is available to take you the top and gives you plenty of time for enjoying the views.
The Temple of Heaven is a dramatic complex of circular buildings and structures, built in the Ming Dynasty for annual sacrifices. The surrounding vast park is a great place to people watch; locals come here to exercise and meet their friends.
Day 4:
Beijing: Summer Palace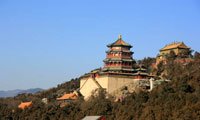 The Summer Palace is a perfecting ending to any Beijing tour. The breathtaking gardens surrounding a vast lake are the perfect contrast to the more formal pagodas and towers.
After lunch your guide will escort you in a private car to the airport to catch your plane to Xi'an.
Day 5:
Xian: Terracotta Army and Xian City Wall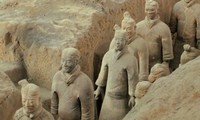 The Terracotta Warriors and Horses are one of the most famous archeological finds of our times. They continue to intrigue with their amazing lifelikeness. It may come as a surprise that statues of musicians and acrobats were also buried along with the soldiers. Your China Highlights dedicated guide will help to unearth more treasures and meanings.
Xian City Wall from the Tang Dynasty has been restored so that people can cycle along the top, the whole 14km length. A rickshaw ride is also available.
Day 6:
Xian: Shaanxi History Museum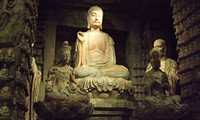 Xi'an is the cradle of Chinese history, where the first 13 dynasties ruled. Shaanxi History Museum tells the story well, with beautifully presented artifacts. Your guide makes sure you get the most out of the exhibitions. Big Wild Goose Pagoda, a major Buddhist site, and Great Mosque in the Muslim Quarter give you an overview of the two major religions in the city.
Intriguingly named Real-love Restaurant, it is one of the finest Shaanxi cuisine restaurants, and is a great place for your lunch break.
This afternoon you will be transferred to the airport by your guide to take a flight back to Beijing. You will be met there and informed of the journey onwards to Tianjin Port tomorrow.
Day 7:
Depart Beijing, Transfer to Tianjin Port
The day is yours to explore Beijing further; perhaps you want to do some shopping.
Your guide will come to pick you up for your transfer to Tianjin Port at a pre-arranged time.
Just let us know your travel style!
Guide vs. Free-time ratio / Hotel Style & Interests / Dates / People
We will then adapt this tour and create a unique quote based on your individual needs.

Free Quote