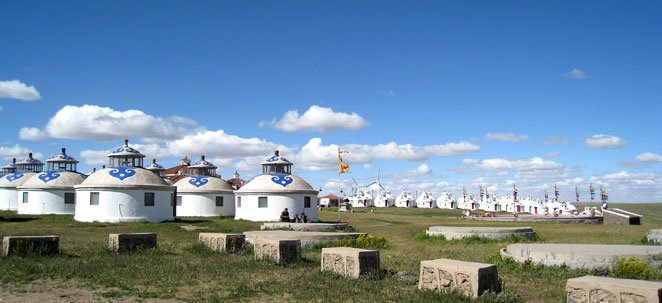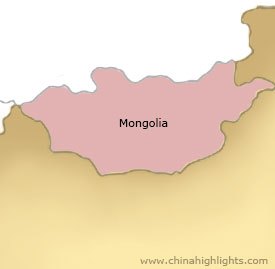 Itinerary
Day 1:
Arrive in Ulan Bator
To make the most out of your time in Mongolia, a private guide and driver of a private car will pick you up from the airport and take you to Kharkhorin to stay the night in a Mongolian Ger Camp.
Khustaii National Park was once the private hunting grounds for Genghis Khan and now is a home to many wild animals, such as wolves, foxes and deer. The greatest achievement of this park is wild breeding of the Mongolian wild horse, an essential part of the culture.
Stay connected:A Free SIM CardWi-Fi Rental
Day 2:
Kharkhorin, Erdene Zuu Monastery
Kharkhorin, also known as Kharakhorum, was the ancient Capital of the Mongol. Close to the ancient ruins lies Erdene Zuu Monastery, the first monastery in Mongolia, built in 1585. The stunning whitewashed buildings have 108 sacred stupas, built as a religious exercise by the monks.
Day 3:
Orkhon Valley, Tovkhon Monastery
Orkhon Valley is a stunning oasis of green pasturelands made possible by the sacred Orkhon River. River Ulaan flows to a tranquil pool, creating a cascading waterfall, and forms the beginning of the valley's life.
Tovkhon Monastery was first built 350 years ago, on top of a mountain with spectacular views. The 4km hike through beautiful forest can also be done on horseback.
Day 4:
Drive from Orkhon to Ongii Khiid
Ongii Khiid, where ancient monastery lies in ruins, is on the way to the Gobi Desert, your next destination.
Day 5:
Singing Sand Dunes (Khongoryn Else), Gobi Desert
On the northern edge of the Gobi desert lie the stunning "singing sand dunes", Khongorin Sand Dunes (Khongoryn Else), which in the right wind conditions give out a distinctive hum. The sand is very fine and has more than once tempted visitors to glide down with childlike joy.
Day 6:
Ongii Khiid to Dalandzadgad to Ulan Bator
Your guide will take you from Ongii Khiid to Dalandzadgad, and on the way you have a stop at Bayanzag, the Flaming Cliffs. These sandstone mountains are one of the richest areas of fossils in the world and the site of the first nest of dinosaur eggs ever found. By the evening you will reach Ulan Bator.
Today your guide will take you to the airport for your flight. We are sure this adventure will be a lasting treasure, and we welcome you back for more!
Just let us know your travel style!
Guide vs. Free-time ratio / Hotel Style & Interests / Dates / People
We will then adapt this tour and create a unique quote based on your individual needs.

Free Quote