Itinerary
Day 1:
Arrive in Huangshan
Your personal guide will be waiting at the arrivals, ready to take you to your hotel and offer you suggestions on what to do on this first day of your journey. The rest of the day is yours to explore.
Day 2:
Huangshan: Yellow Mountains, Huizhou Culture Museum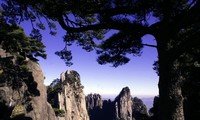 Huizhou Culture Museum has a vast collection of artifacts linking to the local culture: ancient ceramics and pottery, paintings, calligraphy, and jade.
Huangshan or Yellow Mountain has been a subject of worship for centuries, and inspiration to many artists and poets. The peaks are often surrounded by the famous 'sea of clouds", giving it a dream like quality. Stone steps carved into the mountain make for lovely walks on the summit, as the cable car up saves your energy. You will stay the night on the mountain, to see the famous sunrise.
Meals:Lunch, Dinner
Day 3:
Huangshan: Tunxi Ancient Street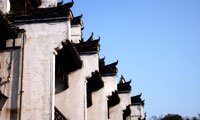 After descending back to the village by cable car, your guide takes you to Tunxi Ancient Street, where well preserved rows of shops entice you to browse. It's a charming area of town, full of atmosphere.
Meals:Lunch
Day 4:
Drive from Huangshan to Wuyuan: Jiangwan Village, Likeng, Sixi Village
The drive through some quintessentially Chinese countryside takes you to the ancient villages of Jiangwan, Likeng and Sixi. They all have an illustrious history and boast of having produced famous people. The picturesque old streets and buildings have a sense of times gone by.
Meals:Lunch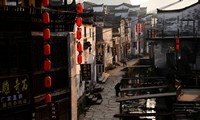 Wuyuan has long been a favorite of photographers, dubbing it "the most beautiful of all Chinese Villages". Xiaoqi Village, built in the golden era of Song Dynasty has charming cobbled streets and old buildings surrounded by green countryside.
Your guide and driver will escort you from Wuyuan to Huangshan to catch an express bus to Hangzhou.
Meals:Lunch
Day 6:
Hangzhou: Lingyin Temple, Six Harmonies Pagoda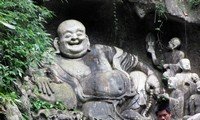 Lingyin Temple was founded over 1,500 years ago and has remained a center of worship ever since. Feilai Feng (Flying Peak) nearby is an excellent Buddhist grotto site with carved images of Buddha. Six Harmonies Pagoda, or Liuhe Pagoda, visible from the town across the Qiantang River is a charming brick and stone building and gives a wonderful view over the town.
Meals:Lunch
Day 7:
Hangzhou: West Lake, Departure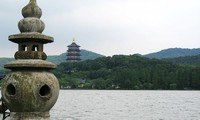 The West Lake is the reason why Hangzhou has been the pilgrimage place to so many artists and poets; the lily fields combined with willows and pagodas reflecting in the water are the essence of Chinese garden design.
In the afternoon your guide will escort you to the airport for your departing flight.
Meals:Lunch
Just let us know your travel style!
Guide vs. Free-time ratio / Hotel Style & Interests / Dates / People
We will then adapt this tour and create a unique quote based on your individual needs.

Free Quote