Itinerary
Your friendly guide will come to the airport to pick you up and escort you to your hotel in a private comfortable car.
The rest of the day is yours to relax, recoup or explore. Feel free to ask the guide for suggestions on where to dine.
Stay connected: A Free SIM Card Wi-Fi Rental
Day 2:
Beijing: Forbidden City, Tiananmen Square, Hutong Tour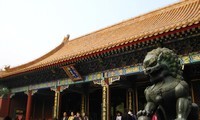 Tiananmen Square and the Forbidden City are two of the most iconic sights in Beijing, and make light work of seeing both, as they are connected by the Heavenly Peace Gate. The grand halls and courtyards are a contrast for the visit to hutongs, the living districts connected by narrow alleyways. A rickshaw ride in Beijing's hutong lanes to visit a local family makes the experience even more charming.
Meals:Lunch
Day 3:
Beijing: Liang Zi Foot Massage, Mutianyu Great Wall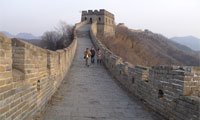 After strolling through the Forbidden City yesterday, your feet might be in need of soothing, and Liang Zi Massage will give you an experience of Chinese traditional medicine combined with western health methods. The foot massage is amazing and a favorite with past guests.
The Great Wall is the crowning glory of any visit to China, and we have ensured the experience is beyond ordinary. We have chosen to take you to Mutianyu section, which is much less crowded and has superb views over the mountains, but has a cable car. This section also offers you the best outlook because it has the most turrets, and an unusual outcropped defense, be sure to ask your guide about this!
Meals:Lunch
Day 4:
Beijing: Temple of Heaven, Summer Palace; Flight to Xian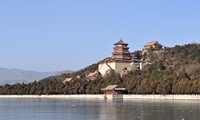 The Temple of Heaven is a stunning complex of circular buildings, built in Ming Dynasty for sacrifices to the Heaven and Earth. Your guide will explain the rich symbolism everywhere. The surrounding park has ancient pine trees and is a favorite haunt of locals practicing taichi.
Summer Palace has a breathtakingly beautiful view from the gate towards the halls and pagodas across the lake. The surrounding gardens are as much the attraction as the palace, reached with a short dragon boat ride. Garden of Virtue and Harmony is actually an ancient theater for Beijing Opera.
In the afternoon your guide will take you to the airport and make sure that you board the flight to Xi'an without hassle.
Meals:Lunch
Day 5:
Xi'an: Shaanxi History Museum, Making Dumplings, Ancient City Wall, Muslim Quarters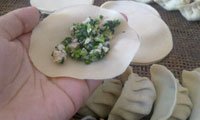 Shaanxi History Museum gives you a good introduction to the rich history in this area with beautifully exhibited artifacts; this was once an ancient capital of China and a key part of the Silk Road. Han Tang Tian Xia Restaurant is famous for their dumpling banquet and we've arranged a special treat for you: you will have a chance to make some with the chef and afterwards enjoy them together.
The Ancient City Wall is like a road topping a rampart, and a rickshaw ride lets you see the old parts of town in comfort. It's a great way to get a feeling for Xi'an; the wall almost circles the whole ancient city.
Muslim Quarters has a long bluestone avenue bordered by many unique stalls and cafés, which makes it a great place for a short stop.
Meals:Lunch
Day 6:
Xi'an: Terracotta Army, Big Wild Goose Pagoda
The Terracotta Warriors and Horses continue to fascinate visitors from all around the world, not just because of the sheer number, but due to the intricate detail in each figure. The Big Wild Goose Pagoda in Xi'an city center is a 7th century creation, built for Buddhist relics, and now a landmark in the city.
Meals:Lunch
Day 7:
Flight to Chongqing: Ciqikou Old Town, Three Gorges Museum, Board Yangtze Cruise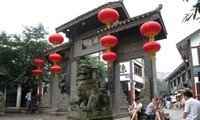 A comfortable transfer to the airport for flight to Chongqing starts the morning. Ciqikou Old Town is a lovely introduction to local life; busy narrow streets full of people going about their daily life. Before boarding the Yangtze Cruise, your visit to the Three Gorges Museum, which also houses excellent sculptures, gives background to the history of the Dam.
Your guide will take you to the dock for your cruise on the Yangtze.
Meals:Lunch
Day 8:
Yangtze Cruise: Fengdu Ghost City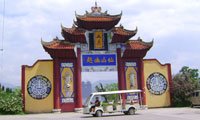 The day is for relaxing, with a visit to the Fengdu Ghost City, a town dedicated to the King of the Dead. If it is not to your liking, tell your travel advisor and we can leave it out. All our tours are able to be tailored to your unique tastes and interests, so feel free to call one of our travel advisors today.
Meals:Lunch, Dinner
Day 9:
Yangtze Cruise: Lesser Three Gorges
In the morning you have an option of visiting the White Emperor City, or Baidicheng, an ancient town now forming an island due to raised water level.
The afternoon is dedicated to an excursion to the Three Lesser Gorges; enchanting clear streams and waterfalls amidst steep cliffs.
Meals:Lunch, Dinner
Day 10:
Yangtze Cruise: Three Gorges Dam, Flight to Shanghai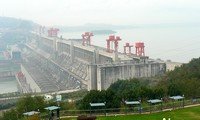 Three Gorges Dam is the greatest human achievement in terms of controlling such a vast water course, and the size can only truly be appreciated by a visit to the top. A private transfer to Yicheng for the flight to Shanghai makes sure everything goes smoothly.
Day 11:
Shanghai: Yuyuan Garden, Yuyuan Market, Pujiang Cruise, The Bund, Nanjing Road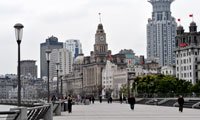 Yuyuan Garden was a creation of a Ming Dynasty family, and survived for centuries because of its beauty and harmonious design. The nearby Yuyuan Market celebrates the pastime of people in Shanghai: shopping. Almost anything can be found here, from antiques to snacks.
Cruise on River Huangpu gives an opportunity to see the old and new scenes in comfort, a walk on the famous Bund offers a chance to stop for a moment in one of the numerous cafes, and Nanjing Road introduces you to the busiest shopping mecca in town.
Meals:Lunch
Day 12:
Shanghai: Tianzi Fang, Xintiandi, Be a Shanghainese- experience
Tianzi Fang in former French concession and Xintiandi in the city center are trendy areas full of restored Shikumen architecture from the early 20th century.
'Be a Shanghainese' is a change to experience life of a local. You will go to the food market to pick up ingredients for lunch, help to prepare the dish and savor it with the hosts.
Meals:Lunch
You only have to worry about how to fit all those purchases in your baggage; we will carry them for you and take you to the airport. Your guide will only say goodbye to you once you are all checked in.
Just let us know your travel style!
Guide vs. Free-time ratio / Hotel Style & Interests / Dates / People
We will then adapt this tour and create a unique quote based on your individual needs.

Free Quote