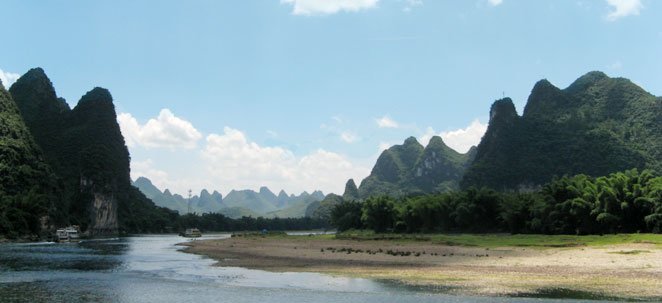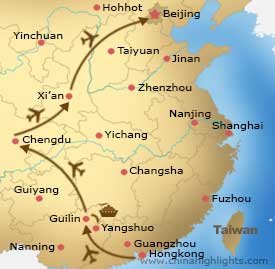 Itinerary
Day 1:
Arrive in Hong Kong
You can relax about arriving in this metropolis in the safe knowledge that a guide will meet you at the airport and take you to your centrally located hotel, as well as give you some insider advice on where to dine.
Stay connected: A Free SIM Card Wi-Fi Rental
Day 2:
Hong Kong: Half day Hong Kong Island Tour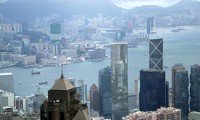 A guide will pick you up at the hotel and take you to see Hong Kong Island, the magnificent sights of the harbor from Victoria Peak, accessed with the charming 100-year old Peak Tram. Aberdeen Harbor on the other side of the island has large community of people living on junks, a type of a fishing boat. If you wish you can take a sampan (water taxi) to have a closer look. Repulse Bay ends the day; this expensive living area has a lovely beach.
Day 3:
Hong Kong Shopping and Flight to Guilin
In the morning you have free time to shop in the numerous malls near your hotel, all air-conditioned and easily accessible. A private transfer to Hong Kong Airport for your flight to Guilin makes sure you don't have to worry about shuttle buses or taxis.
Day 4:
Guilin: Visit to the house boat of a local fisherman, Walk the Four Lakes, Elephant Trunk Hill, Reed Flute Cave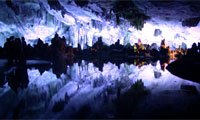 Get in touch with local life through a visit to the home of a local fisherman, and then walk along the "four lakes and two rivers", where locals come to practice taichi and dance. Your guide will advise you the best times to come back in the evening, as a return at night offers a beautiful view of the sun and moon pagodas.
An afternoon visit to Elephant Trunk Hill, the symbol of Guilin, and Reed Flute Cave filled with sparkling stalactites and stalagmites show you more of the natural wonders of the beautiful karst landscape.
Meals:Lunch
Day 5:
Li River Cruise from Guilin to Yangshuo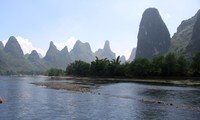 The scenery familiar from Chinese paintings unfolds before you on the famous Li River Cruise, the limestone mountains appearing in fantastical shapes from behind river bends, offering some of the most spectacular and quintessentially Chinese scenery in China.
You will stay the night in Yangshuo, a lively small town filled with great restaurants and cafes in the heart of the best scenery.
Meals:Lunch
Day 6:
Countryside Tour from Yangshuo to Yima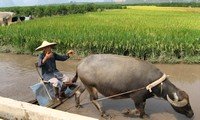 Yangshuo countryside is famous for beautiful streams and rivers running through ancient villages; this morning an open-air minibus tour is arranged for you to get out and explore the countryside. We've arranged to visit a family and see what a farmer's life is like in this area of China. If you prefer we can arrange an alternative, such as Taichi tutoring in the local park surrounded by mountains.

In the afternoon you will return to Guilin to take a flight to Chengdu.
Meals:Lunch
Day 7:
Chengdu: Jinli Old Street, Wangjiang Park, Half Day Tour to Panda Breeding Reserve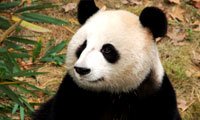 In the morning a visit to Jinli Old Street to see the bustling ancient shopping area gives you a chance to purchase a few local specialties or just browse. Wangjiang Park is refreshingly calm: bamboo sways in the breeze by the riverside and grandparents bring their grandchildren to play in fresh air; a very relaxing experience and a pleasant Chinese garden.
In the afternoon a visit to Panda Breeding Reserve with a guide lets you see these lovely creatures and their young ones. If you would like to hold a baby panda or are interested in being a Panda Keeper for a day, tell your travel advisor, as this can be arranged as an extra activity.

Good to Know:
The panda's are most active in the morning; if you don't mind starting your day early we can switch the order of today, so you visit the panda breeding center in the morning.
Meals:Lunch
Day 8:
Flight to Xi'an; Shaanxi History Museum
This morning your airport transfers get you to your Xi'an hotel in comfort. Your guide will then take you to Shaanxi History Museum, for a short introduction to the background for the culture and history in this ancient cradle of civilization.
Meals:Lunch
Day 9:
Xi'an: Terracotta Army, Big Wild Goose Pagoda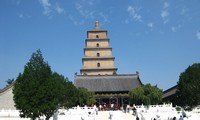 Your private car will get you to the Terracotta Warriors and Horses while your guide tells you the story of Emperor Qin. The statues are still as impressive as when they were first created to guard his tomb, each figure very lifelike, and all different!
After returning to town, a visit to Big Wild Goose Pagoda gives you a great view over the lake and park surrounding it; the beautiful temple grounds are also worth exploring.
Meals:Lunch
Day 10:
Xian: Muslim Quarters, Dumpling Making, Ancient City Wall; Flight to Beijing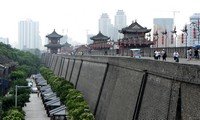 Muslim Quarters tell of the Silk Road history and Islamic influence; an ancient bluestone avenue has stalls selling local produce. Dumpling Making is a wonderful experience of this custom; you always need a group of friends of family to create the right atmosphere. Afterwards you get to enjoy your own handwork for lunch.
Ancient City Wall is so wide that rickshaw rides are possible on the top, a convenient way to see the old part of town from a bird's eye view. We've included this, but you might prefer an alternative of cycling around the city on the wall. Just suggest it to your travel advisor.
In the evening your guide will escort you to your flight onwards to Beijing.
Meals:Lunch
Day 11:
Beijing: Tiananmen Square, Forbidden City, Hutong Tour
Tiananmen Square and Forbidden City are iconic landmarks in the center of Beijing, and the golden roofs and red walls tell of a magnificent history. Your guide will tell you of meaning behind the symbolism found in every corner.
Hutong Tour on a rickshaw is a step back in time in the narrow alleyways leading to courtyard houses. A photographic opportunity is around every corner. A visit to a local family makes the experience just that little bit more special, a taste of what life in the hutongs is really like today.
Meals:Lunch
Day 12:
Beijing: Mutianyu Great Wall, Liang Zi Foot Massage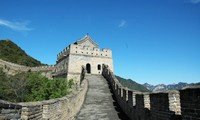 The Great Wall in Mutianyu is much less crowded than the section at Badaling, has better views and also has cable car to take you all the way to the top. Your own vehicle lets you enjoy the countryside in peace on the drive there.
Liang Zi Foot Massage after all the walking is a lovely way to relax, the center is famous for their combination of Chinese herbs to massage technique.
Meals:Lunch
Day 13:
Beijing: Summer Palace, Temple of Heaven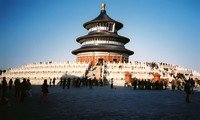 The Summer Palace is a tranquil haven where the emperors escaped the formal court life, the charming lake is surrounded by willow trees and pavilions. A short dragon boat cruise across the water gets you to the palace buildings. Garden of Virtue and Harmony is a theater on the grounds built especially for Beijing Opera.
The Temple of Heaven is a formal complex of circular buildings dedicated in ancient times to the annual sacrifices to heaven. The surrounding park is full of locals practicing taichi or ball room dancing among the ancient pine trees, an intriguing sight.
Meals:Lunch
Your journey through China's iconic sights is over, but along with the souvenirs you are taking home the experience of a lifetime. There's an old saying that this trip echoes, 'collect memories not things.' We hope you have some great memories and it is our goal that you'll come back for more.
Just let us know your travel style!
Guide vs. Free-time ratio / Hotel Style & Interests / Dates / People
We will then adapt this tour and create a unique quote based on your individual needs.

Free Quote