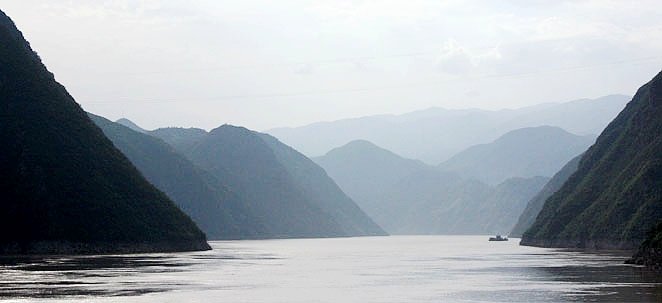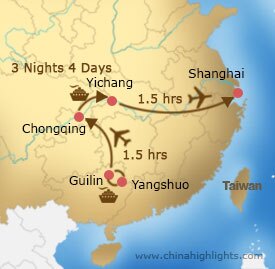 Itinerary
Your personal guide and driver will be waiting at the arrivals ready to take you to the hotel and give you tips on what to do on your first evening in Guilin.
Stay connected: A Free SIM Card Wi-Fi Rental
Day 2:
Guilin: Reed Flute Cave, Elephant Trunk Hill, Visit to the house boat of a local fisherman, Seven Star Park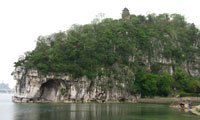 Reed Flute Cave and Elephant Trunk Hill are two of the most famous natural sights in Guilin, formed by the karst landscape: caves with stalactites and stalagmites. A visit to the house boat of a local fisherman shows you the life of an ordinary person, as he makes a living from the fish farmed in nets under his boathouse.
Seven Star Park is a stunning mountain cluster in the city center, dotted with lakes and walkways; the Panda House within introduces you to these lovely creatures.
Meals:Lunch
Day 3:
Guilin: Li River Cruise, Yangshuo Countryside Tour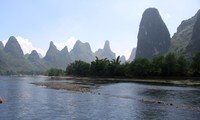 Li River Cruise is world-famous for a good reason; the limestone mountains form a stunning backdrop to bamboo forests and farmers wading with their water buffaloes. Enjoy the journey on the sun deck while sipping a cold drink.
After arrival in Yangshuo a countryside tour awaits: see the ancient village of Yima and meet a local farmer family in their home.
Meals:Lunch
Day 4:
Yangshuo: Chinese Culture Experience; Flight to Chongqing
The morning in Yangshuo is dedicated to experiencing Chinese culture: a lesson with a taichi master in the park, and learning basic watercolor painting or calligraphy with your private teacher.
Your guide will then take you to catch a flight to Chongqing, where you will be taken to the Yangtze Cruise boat.
Meals:Lunch
Day 5:
Yangtze: Shore excursion to Shibaozhai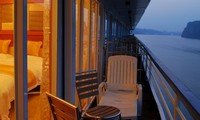 Shibaozhai from Qing Dynasty is a red pagoda built hugging a cliff side, which would have been swallowed by the Yangtze but for the small dam built to protect it. The afternoon excursion gives you a chance to marvel at the protection techniques. Fengdu Ghost City is a town built near the mountain where King of the Dead was said to live; there is an option to go and see it and take the cable car to the top of the small mountain.
In the evening the Welcoming Banquet whiles the night away.
Meals:Lunch, Dinner
Day 6:
Yangtze: Qutang Gorge, Wu Gorge, Shennong Stream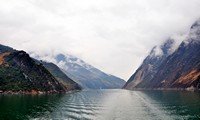 The morning is spent relaxing while slowly passing wonderful scenery in the Qutang and Wu Gorges, and a visit to see the Shennong Stream, a tributary of the Yangtze, with its rushing waterfalls and clear water in the cool ravines makes for a refreshing afternoon.
Crew's Performance provides the entertainment in the evening, while you glide through the stunning landscape.
Meals:Lunch, Dinner
Day 7:
Yangtze: Three Gorges Dam; Flight to Shanghai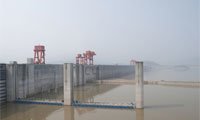 Before arrival to Yichang where the cruise ends you will pass through the Three Gorges Dam and have a chance to visit this marvel of human accomplishment. After arriving to Yichang, a private transfer is waiting for you to take you to the airport for your flight to Shanghai.
Day 8:
Shanghai: Yuyuan Garden, Yuyuan Market, Shanghai Urban Planning Exhibition Hall, The Bund, Shanghai World Financial Center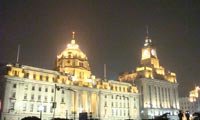 The day starts with a visit to Yuyuan Garden, a vast complex of beautiful ancient architecture and classic Ming Dynasty gardens. The bustling Yuyuan Market in the nearby streets allows for an opportunity to people watch or do some shopping. The City God Temple within has locals performing their rituals daily.
Shanghai Urban Planning Exhibition Hall has a fascinating display of the future plan for this already futuristic metropolis, whereas on the Bund you glimpse the past through the European facades and stunning architecture of the last century.
Visit to the Shanghai World Financial Center ends the day with its viewing deck where the cityscape spreads beneath your feet, quite literally as the floor is glass.
Meals:Lunch
Day 9:
Shanghai: Visit to Shanghai Old Alleys, Xintiandi, Former French Concession Precinct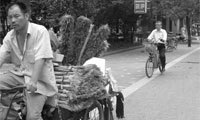 A unique chance to experience the life of the local Shanghainese, brought to you by walking through the Old Alleys, meeting a local family who will take you to shop in their market for ingredients for lunch, which you will then cook and enjoy together.
The glamorous past of Shanghai is revealed in Xintiandi, tucked between the high-rises, where the traditional Shikumen buildings have been saved to form a charming shopping area, and Former French Concession Precinct, where the tree lined streets take you to elegant former residences of eminent people, not to mention some tranquil parks.
Good to Know:
You may wish to stay in the French Concession Precinct for dinner, as the choices are varied and atmosphere unparalleled.
Meals:Lunch
Your adventure in China has come to an end, but our guide looks after you until they wave you goodbye after the check-in. If you would like to add extra days to this trip or make any changes, feel free to contact us, our travel advisors live travel and will be happy to help.
Just let us know your travel style!
Guide vs. Free-time ratio / Hotel Style & Interests / Dates / People
We will then adapt this tour and create a unique quote based on your individual needs.

Free Quote