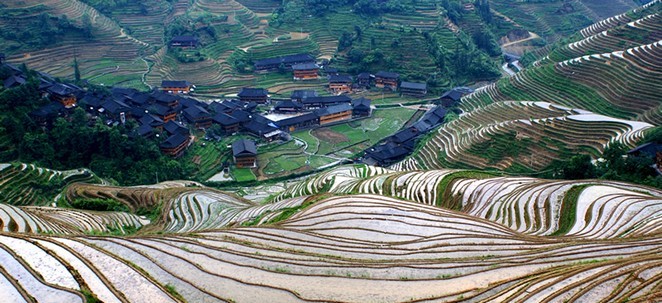 Itinerary
Day 1:
Arrive in Hong Kong, Flight not included
Airport Transfer (Hong Kong)
Day 2:
One Day Hong Kong Island and Ocean Park Tour to Hong Kong Island,Victoria Peak, Repulse Bay, Aberdeen, Ocean Park Tour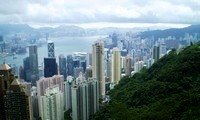 -One Day Hong Kong Island and Ocean Park Tour to Hong Kong Island,Victoria Peak, Repulse Bay, Aberdeen, Ocean Park Tour(meals not inclusive) : You will be picked up from your hotel by your guide who will accompany you for your tour. The tour will last a time of maximum 10 hours. In Hong Kong Island you will visit Victoria Peak, it's the highest in Hong Kong. Then visit beautiful Repulse Bay, it's the "Golden Beach" in Hong Kong. Next spot is Aberdeen, lots of fish men live and work there. At last, visit Ocean Park, dolphins are good actors or actresses. Your guide and driver will choose the best route for the tour that day based on your hotel's location and the day's traffic conditions.(meals not inclusive)
Note:The price includes the private car/van transfer to and from the Victoria Peak. You can also choose to take the cable car at extra cost. The cable car is HK$28 per adult for the one way and HK$40 per adult for the round trip. The cost for the child is HK$11 and HK$20.
Day 3:
Hong Kong to Guilin, Flight No. TBA
Hotel to airport Transfer (Hong Kong), Airport Transfer (Guilin), A Free CH cell phone package (one cell phone for one group)
Day 4:
Guilin, Minority village and Longsheng Terraced Field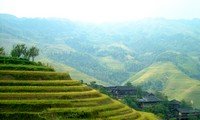 - Minority village and Longsheng Terraced Field: The Longji Terraces are built into the steep mountain range named "The Dragon's Backbone" about 2.5 hours from Guilin. The terraces look like ribbons as they wind from the foot to the top of the mountain. This ingenious construction makes best use of the scarce arable land and water resources in the mountainous area. There are about 66 square kilometers of terraced fields in the district. The Terraces were first built in the Yuan dynasty and completed in the Qing dynasty by the Zhuang people. Zhuang and Yao minority villages dot the area and feature traditional unique architecture where no nails are used in construction. The different minority customs and dressing styles are especially interesting. Sedan chairs are available from the parking lot to the top of the mountain for customers who would like to see the great views but do not wish to climb all the way up to the top; it takes about CNY350 per person for the round trip.
Day 5:
Guilin to Yangshuo
Li River Cruise(western lunch included), Yangshuo Countryside Cycling

- Li River Cruise(western lunch included): A cruise along the Li River between Guilin and Yangshuo is an unforgettable experience. As you take in the stunning scenery there's something interesting to see at almost every bend in the river. Between spectacular limestone peaks you'll see graceful bamboo groves, farmers tending rice paddies, and lumbering water buffaloes pulling carts or cooling off in the river. You may see fishermen gliding along on their narrow bamboo rafts, and if you're very lucky you might see one of the famous fishing cormorants. Boats depart from various wharves, according to the height of the river at different times of the year. What makes our service special is the private lunch on board. We invite chefs from the Left Bank Café, which enjoys a reputation for serving western food, to prepare lunch only for our guests on board. What's more, the chefs once were chosen to cook for President Bill Clinton and the Imperial Thai Princess so we believe that the food will be as good as the view.
- Yangshuo Countryside Cycling: Experience the hustle & bustle of the Yangshuo traffic for 10 minutes before you escape onto the country roads, lanes and tracks of the distinctive and beautiful Yangshuo countryside. Biking alongside the paddy field and orchards that surround the famous mountains will give a fascinating insight into life in rural China. You will have a family visit on the half way. It is an opportunity to see a real country life and talk to the local farmers.
Day 6:
Yangshuo to Guilin to Chongqing to Yangtze, Flight No. TBA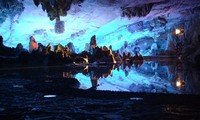 Our guide and driver will escort you from Yangshuo to Guilin, Reed Flute Cave, Elephant Trunk Hill, Airport Transfer (Guilin), Airport Transfer (Chongqing), Cruise pier Transfer (Chongqing), Board the ship from 5:00 to 8:00pm and depart Chongqing at 9:00pm. (Dinner is not included.)

- Reed Flute Cave (1 hour): Located 5 kilometers northwest of Guilin city, the Reed Flute Cave gets the name from the reeds used for making flutes and pipes that grow at its entrance. The cave is regarded as the largest and most impressive cave in Guilin. It is 240 meters long, and the length of the tour is about 550 meters offering a magic land of stalactites, stalagmites, stone pillars, stone curtains, birds, plants and animals in fantastic shapes and colors. The visit lasts for 40 minutes and there are a lot of steps. Watch your step as the lights are dim. You guide will show you by electric torch.
- Elephant Trunk Hill (40 minutes): Elephant Trunk Hill is located at the junction of Li River and Peach Blossom River. It is the symbol of Guilin with 55 meters high and got its name because its shape resembles an elephant with its trunk drinking from the Li River. The hill is pierced with many caves and topped with a small pagoda.
Day 7:
Yangtze, Tai chi exercise, Welcoming Banquet, Dancing Party, Shore Excursion to Shibaozhai (2–4pm). Optional tour to Fengdu Ghost City (RMB 280 per person).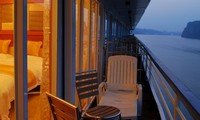 -Shibaozhai, literally means Stone Treasure Fortress, Located in Zhong County, it was first built in Qing Dynasty in 1750. Shibaozhai is one historic site that will look much different in 2009. The wooden architecture stands on the riverside. It is built by catch upon a rectangular rock with sheer cliffs with a height of 56 meters and 12 stories. And every floor of the wooden structure contains interesting artifacts. Each of the 12 floors of Shibaozhai is dedicated to a famous general of the Three Kingdoms period (220-265AD), a local scholar or a renowned Chinese poet.
Day 8:
Tai chi exercise, Qutang Gorge, Wu Gorge, Shennong Stream (1:30–5:30pm), Crew's Performance
-Taichi exercise.
Passes through the 1st gorge--Qutang Gorge.
Passes through the 2cd gorge---Wu Gorge.
Shore excursion to Shennong Stream(1:30pm-5:30pm). You have the option of visiting White Emperor City(RMB260 per person).
Crew's Performance.
Sails through the 5-steps Ship locks.
Shennong Stream is another tributary of the Yangtze River, and its fast-flowing, crystal clear water runs southwards through deep gorges. The stream races past large and small karst caves, flocks of swallows, sheer cliffs, deep gorges, waterfalls, three-colored springs, rapids, the ancient plank path, a suspended coffin in the cliff, groups of ancient tombs and marvelous karst formations.
Day 9:
Yangtze to Yichang to Beijing, Flight No. TBA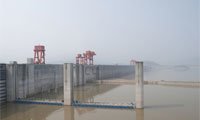 Cruise pier Transfer (Yichang), Airport Transfer

-Shore excursion to The Three Gorges Dam Site. Arrive in Yichang at 1:00pm.
Three Gorges Dam, the largest water conservancy project ever undertaken by man and it has been a dream for several generations of Chinese people. The construction of the dam formally began in 1994. The body of the dam was completed in 2003, and the whole construction has been completed in 2009. It will be 2,335 meters long, 185 meters high, 18 meters wide on the top and 130 meters wide at the bottom.The tourists can get access to the top of the dam and enjoy different kinds of photo opportunities.
Day 10:
Beijing, Tiananmen Square, The Forbidden City, Hutong Tour in Xicheng District, Making a Chinese Paper Cut
- Tiananmen Square (50 minutes): Tian'anmen Square is the largest city square in the centre of Beijing, named after the Tiananmen (literally, Gate of Heavenly Peace) which sits to its north, separating it from the Forbidden City. It has great cultural significance as it was the site of several key events in Chinese history. As the world's largest city square and enduring symbol of China's national pride, it is surrounded by many imposing buildings including the Heavenly Gate (entry to the Forbidden City), Museums, government buildings and Chairman Mao's Mausoleum.
- The Forbidden City (2.5 hours): The Forbidden City was home to 24 emperors between 1368 and 1911.This "city within a city" is a World Heritage Site, and is the largest and the best preserved ancient imperial architecture complex in the world, with great square, halls and gates contrast with intricate halls, gardens, courtyards and quarters. The exhibitions, both permanent and temporary, are all important treasures of ancient China.
- Hutong Tour in Xicheng District (1 hour): Hutong is a maze of historic alleyways with old single storey traditional courtyard houses, which are now fast disappearing. In this one hour tour, you can hop on a rickshaw to ride through the narrow alleys as well as visit a local family then walk on the Silver Ingot Bridge (Yinding Bridge) and find out about the different thresholds of the courtyards.

Making a Chinese Paper Cut : The Chinese paper cut is a national handicraft with profound cultural connotations. It is an opportunity to make a traditional Chinese handicraft in the Hutong area. It is easy to learn and only requires a pair of scissors and paper, but a good paper cut requires a great deal of skill in cutting and paper selection. The teacher will share the basic skills of this craft. You can ask your teacher If you want to take home the fruit of your labor.
What happens during the class?
1. Introduction of the history of Chinese paper cut.
2. Illustration of the method of making a paper cut and demonstration by the teacher.
3. Tutor to learn how to make a paper cut.
Time: 0.5
Day 11:
The Mutianyu Great Wall(with round way cable car), Liang Zi Massage Center (Foot Massage. 90 minutes)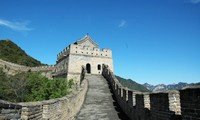 - The Mutianyu Great Wall(with round way cable car) (2 hours): This less-crowded section of the Great Wall is a about 2.5 hours' drive from downtown Beijing. A cable car takes you to a good section (avoiding a very steep climb), where you can walk along the wall, through the watch towers and enjoy superb views as it snakes across the hills and mountains. You can return by cable car, walk down or walk along the wall for about an hour to descend by chairlift. Wear good walking shoes and protection from the weather.
Liang Zi Massage Center (Foot Massage. 90 minutes): Offer health, pass and inherit culture With many years of clinic explore and research, combine with health care idea of Traditional Chinese Medicine, buddish health care allegory in Buddhism, the morality cultivate edigos of Taisht and Confucianism, the Liangzi Group has created some characteristic health care projects such as the Life Tree, the Buddhish massage etc. by using the orignal health care method these projects escort and convoy for your health! Jianguomen Store is the flagship store in the new undertaking of Liangzi. It blends the oriental traditional heath care culture and modern fitness concept, succeeds with high starting point and taste and takes the lead in business circle leisure in Beijing.
Time: 11:00-01:30
Day 12:
Temple of Heaven, Tai chi Experience at the Temple of Heaven , Summer Palace with boat Cruise and the Garden of Virtue and Harmony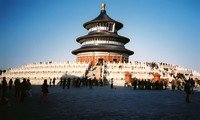 - Temple of Heaven (1.5 hours): Built in 1420 during the Ming Dynasty, Temple of Heaven is a complex of Taoist buildings where emperors of Ming and Qing dynasties visited for annual ceremonies of pray for good harvests. Located in the south of Central Beijing, it covers an area of 273 hectares. Temple of Heaven was enrolled as a World Heritage Site by UNESCO in 1998.
Tai chi Experience at the Temple of Heaven : Tai Chi is an internal martial art system which places emphasis on the development and control of Chi (Consciousness) energy within the body. In the largest park in Beijing - the Temple of Heaven, you will be able to practice Tai Chi in the morning under the guidance of your teacher.
What happens during the class?
1. Full illustration of Tai chi by Tai Chi master.
2. Demonstration by Yang Style Tai Chi master.
3. Tutor to learn Tai Chi Quan
4. After class, you will have the change to compete doing Tai Chi.
Tai Chi Experience on the Great Wall is optional.
Time: 0.5
- Summer Palace with boat Cruise and the Garden of Virtue and Harmony (2 hours): The palace is about 12 kilometers northwest of the city center and is equally as famous as the Forbidden City, the Summer Palace is called 'Yiheyuan'(Garden of Nurtured Harmony) in Chinese. It is the best preserved and the largest imperial gardens in China and one of Beijing's premier attractions. It is also possible to cruise on the lake which takes 10 minutes by the ferry boat.
Day 13:
Depart Beijing, Flight not included
Hotel to airport Transfer (Beijing)
Just let us know your travel style!
Guide vs. Free-time ratio / Hotel Style & Interests / Dates / People
We will then adapt this tour and create a unique quote based on your individual needs.

Free Quote