Itinerary
Enjoy arriving in an exciting new place without worry of a strange language, your friendly guide will be ready to pick you up and take you in a private car to your hotel.
Stay connected: A Free SIM Card Wi-Fi Rental
Day 2:
Beijing: Basic Chinese Lesson, Badaling Great Wall, Beijing Shaolin Martial Art School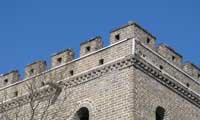 The day starts with the first lesson of basic Chinese: Greetings and conversations starters. Your guide will continue the lessons while you are on the road, giving you ample time to practice. You can try your newly acquired skills also on the Badaling Great Wall, although the magnificent views may take your breath away. You won't be short of practicing companions, as this is the most popular section among Chinese tourists, and there is plenty of chances to barter at the small market stands.
Beijing Shaolin Martial Art School offers courses in a variety of subjects, from Chinese Dance to Kung fu, but their specialty is of course the traditional martial arts.
Day 3:
Beijing: Chinese Lesson, Tiananmen Square, Hutong Tour, Learning Chinese Paper Cutting, Forbidden City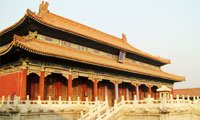 Today's lesson includes Identifying Objects, which will help you in shopping and such. Make sure you practice with the guide when you get a chance. Tiananmen Square seems much bigger when you are actually standing next to Mao's Mausoleum.
From the grandest Beijing has to offer we move to the Hutong district, where small alleys lead to charming courtyard dwellings. You will get to meet a local family who has lived in the house for generations; a chance to hear their stories first-hand.
Making a Chinese Paper Cut is a vanishing skill in these modern times of laser cutting, but you have a chance to learn the basics of the technique and choosing the material. Your teacher will amaze you with her skill.
The Forbidden City is a true imperial abode: golden tiled roofs, crimson walls and dragon emblems decorating the halls and gateways. There are many exhibitions to explore, from clocks to exquisite porcelain; your guide will make sure you get the most out of the experience.
Day 4:
Beijing: Chinese Lesson, Temple of Heaven, Summer Palace (Fly to Xi'an)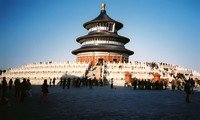 Before flying to a new city, it is good to learn some Chinese basics such as: Introductions, how to begin a conversation and make new friends.
Temple of Heaven resembles the Forbidden City in its architecture, but the buildings in this large complex are round; the shape representative of heavenly things. The emperors came here to sacrifice for good harvest, a vital ritual; your guide will explain the symbolism that can be seen everywhere.
The Summer Palace was altogether a more relaxed place and great effort was put in the garden design; it is one of the loveliest places in Beijing.
Your guide and driver will take care of your transfer for the flight to Xi'an. On arrival you'll once again be greeted and assisted with bags, keeping you focused on having a good time.
Day 5:
Xi'an: Big Wild Goose Pagoda, Terracotta Army, Xi'an City Wall with Bicycle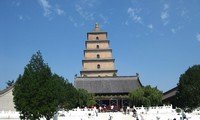 A stop at the landmark of Xi'an, the Big Wild Goose Pagoda lets you soak in the atmosphere of this ancient temple grounds. The Terracotta Warriors and Horses are not only the biggest ever find in archeological history; they also tell a story about the First Emperor who built a whole world and an army for his afterlife. The excavations continue, and each year new discoveries are made.
Xi'an City Wall by Bicycle stretches your legs after sitting in the car, and gives you a chance to see the old part of the city from above; this wall is more like a castle, it is so tall and wide.
Day 6:
Xi'an: Shaanxi History Museum, Dumpling Making Class (Fly to Guilin)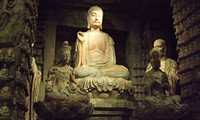 It is said that Shaanxi is the cradle of imperial culture in China, and in Shaanxi History Museum the best artifacts ever excavated tell the story of rise and fall of dynasties.
They are the only dish considered a complete meal in China: Dumplings or Jiaozi. Learning to make them is a fascinating experience; they are known for banquets with a wide selection of jiaozi on offer.
Afterwards, your journey progresses to the beautiful Guilin.
Day 7:
Guilin: Reed Flute Cave, Elephant Trunk Hill, Seven Star Park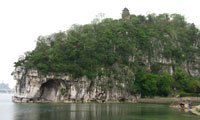 Guilin has long been the Mecca of artists in China, and immortalized by poets. Even the names of the famous sights have extraordinary names: Reed Flute Cave, Elephant Trunk Hill, and Seven Star Park.
They are all creations of limestone mountains, the hallmark of the city. Seven Star Park has a Panda House where you can see these delightful animals in real life.
Day 8:
Guilin: Hiking from Yangdi to Xingping Town, Yangshuo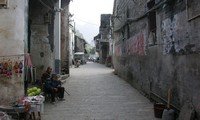 The landscape familiar from so many Chinese paintings can be admired on the hike to Xing Ping, an ancient town by the famous mountain peaks depicted in the 20 yuan bank note. To let you enjoy the best portion of the hike, a private car will take you first to Yangdi, some distance downstream from Guilin, and again from XingPing to Yangshuo. The hike will take about five hours, and requires crossing a river on a local fisherman's ferry a few times, adding to the experience.
Your night will be spent in Yangshuo, a lively town with an international atmosphere.
Day 9:
Yangshuo: Tai Chi Experience, Chinese Cookery Class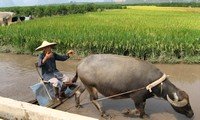 The ancient martial art of taichi is a great way to start a day, especially when surrounded by the mountains in one of the most beautiful places in China. Your own teacher will guide you through the basics.
Learning to cook Chinese food is a great skill; when you know how it's a breeze. Your class begins with buying the ingredients at the market, an experience in itself, and then preparing three dishes and savoring them together.
There is a spectacular show in Yangshuo based in an old folk story directed by a world famous director, Zhang Yimou, and played against the backdrop of real mountains and the river. Ask the travel advisor if you would like to include it in your itinerary or your guide can help arrange tickets nearer the time.
Day 10:
Yangshuo: Cycling on the Countryside (Fly to Shanghai)
Life in rural China opens up to you in a more personal way on the bike tour, riding in the countryside surrounding Yangshuo. Paddy fields and orchards sheltered by the famous mountains and bamboo groves are the home to the family you will visit, a chance to find out about their life.
This afternoon is spent returning to Guilin for the direct flight to Shanghai, and naturally a transfer to your hotel in Shanghai. It is at the Bund, so you can enjoy an evening stroll on this world famous embankment.
Day 11:
Shanghai: Shanghai Urban Planning Exhibition Hall, Oriental Pearl TV Tower, Yuyuan Garden, Yuyuan Market, The Bund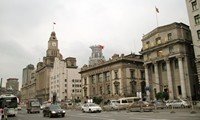 This is a futuristic city unlike any other in China, and in the Shanghai Urban Planning Exhibition Hall you can see the plans for the future in a stunning grand scale model. Oriental Pearl TV Tower has a viewing deck with a glass floor, for seeing the current cityscape in all its glory.
Yuyuan Garden takes you to a different world, Ming Dynasty style former official's private garden, now open for everyone to enjoy. The bustling Yuyuan Market has a bazaar like quality, with vendors bargaining hard and all manner of goods being sold.
Lastly we visit The Bund, a living museum of architecture; your guide will enlighten you in the interesting history.
Day 12:
Shanghai: Nanjing Road
Your guide will take you to the Nanjing Road, famous for being the shoppers' heaven, introduce the place to you and then let you shop to your heart's content.
Good to Know:
Ask your guide about the old Shanghai, easy to explore on your own and a charming place to have dinner.
Your private car, driver and guide will be ready and waiting at your hotel lobby to get you to the airport on time. Sit back and relax as they help you check-in and escort you to the correct security gate.
Just let us know your travel style!
Guide vs. Free-time ratio / Hotel Style & Interests / Dates / People
We will then adapt this tour and create a unique quote based on your individual needs.

Free Quote