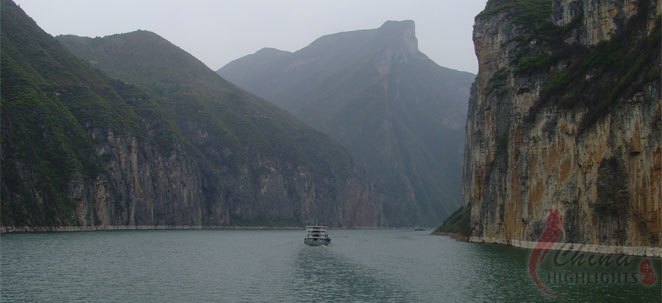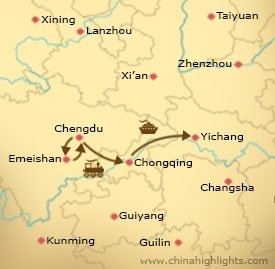 Itinerary
Day 1:
Arrival in Chengdu
An easy arrival day awaits, our guide with private car will greet you at the airport or train station, no mater your method of transport we will be ready and on time to transfer you to your selected hotel.
Stay connected: A Free SIM Card Wi-Fi Rental
Day 2:
Chengdu & the Panda Research Center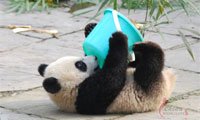 The Panda Breeding and Research Center is sure to be the top highlight today. Home to the Giant Panda, Red Pandas, and various endagered species. Visit the nursery and learn about the breeding program, take a moment to explore the panda museum. Your guide is at hand to explain things, in fact a few of China Highlights guides use to work at the institute, so you've got some insider knowledge with us!
Good to Know:
The Panda Breeding and Research Center has a donation program which allows you take pictures with holding a panda one minute by donating RMB 2,000 Yuan (for reference only), cash only. Only 40 tourists are allowed to hold pandas a day. If you want to hold a panda, you must book it one day in advance.This program is subject to the availability of pandas on that day..
Take lunch in Sanguyuan Restaurant, known for its dishes falvors, spaning three kingdoms. Afterwards see Wu Hou temple before exploring Jinli old street, once the ancient comerial hub of Chengdu. The area has been tastefully restored in traditional Sichuan style and is now a livley place to try some local snacks or even rest with a coffee in Starbucks, watching the bustle of China pass by.
Day 3:
Chengdu to Emei Mountain Tour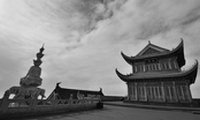 Travel in comfort from Chengdu to Mt. Emei, an important mountain for Buddhists, with eight temples dating back to the 4th century, one even includes a 62 ton copper and bronze cast elephant shrine, dating back to 980AD. We will ascend by cable car to over 1000 meters to see the Monastery of Ten Thousand Years, your guide can explain the cultural and historic aspects of this amazing monastery while you explore and take in the view.
Day 4:
Emei via Leshan to Chengdu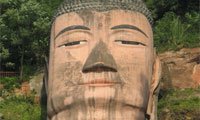 Carved into a mountain, where two rivers meet, sits the city of Leshan. The city is famous for the world's largest stone carved Buddha, known as the Leshan Giant Buddha. Take challenging climb in the park area or enjoy a short river boat cruise to get a better view. The statue dates back to the 8th century, and to say its impressive is an understatement. The feedback from previous tours is very positive.
Good to Know
The Leshan Giant Buddha ranks 4.5/5 from over 400 reviews on TripAdvisor. Comments from previous tours include "You have to visit this. Don't give it a miss….Makes you wonder how the people in ancient times manage to successfully carve it out. Wow!"
Enjoy lunch, order some dishes that interest you, with the help from your private guide. Leshan is an easy ride from the city of Chengdu, only (approx.) two hours. You'll be back in Chengdu for the evening.
Day 5:
Chengdu to Chonqqing and Yangtze Tour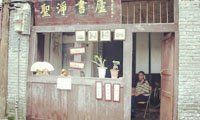 We will transfer you from the hotel to the train station, ready to depart to Chongqing. Your guide will make sure your in the right waiting area. On arrival in Chongqing once again our guide will be there, on time, and ready to explore Ciqikou Old Town, the Three Gorges Museum, and some Chongqing Cuisine before transfering you to your select Yantze cruise ship. The cruise typically sets sail at 9pm, but you will need to enbark between between 5-8pm. You're guide will escort you and see you off.
Day 6:
Yangtze River Cruise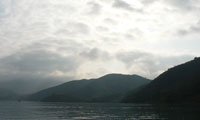 Today features a welcome banquit, a dance and two interesting excersions. The first excersion is to Shibaozhai, know as the Stone Treasure Forrest. It consists of wooden archecture from the Qing Dynasty built on a cliff face. Each of the 12 floors is dedicated to a general from the three kingdom period, rich in treasures and antiques and various historic artifacts. Good to Know
The tour to Shibaozhai is typically in the afternoon, between 2-4pm.
The optional excersion to Fengdu Ghost City is offered, costing around 300 RMB, approxamly 50 US dollars. It has mixed reviews from our customers and ranks 3.5/5 on TripAdvisor and the comments from our previous tours or travellers on TA seem to be mixed. If you are very interested in the cultural regligious aspect of China it is worth a visit, however for many the comments are too touristy or over restored.
Good to Know
At China Highlights we don't like hidden extras, but when an attraction or optional excersion is not to everyones taste, or has hit and miss reviews, we like to give you the option.
Day 7:
Cruise the Three Gorges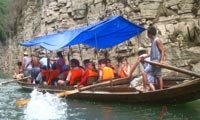 Sit back and let the dramatic Three Gorges roll by. Today your pass through the famous Qutang and Wu Goreges and pass through a staircase lock, with 5 locks.
There is an optional excersion up a tributry, called the Shennong Stream. Your see karast caves, steep cliffs, waterfalls and rapids, and crystal clear water. Your navigate this narrow gorge safely in smaller boats, eventually arriving at the White Emporer City. One interesting cultural sight is the sky burrial, a coffin suspended on the cliff face, one step closer to the heavens.
Good to Know
Breakfast lunch and dinner are all included on the ship today.
Day 8:
Three Gorges Dam Tour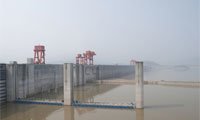 After breakfast the ship will arrive at your destination ready to depart, but first take the complementary tour of the Three Gorges Dam site and vistor center. The Three Gorges Dam was constructed between 1994 to 2003, and the final minor stages were completed in 2009. Its 2235 meters long and 185 meters high, it is an awesome engerineering feat. This tour (in most weather conditions) gives access to a section of the dam to take photos.
Our guide, with private car and driver will meet you at the Yicheng cruise pier to transfer you to the airport.
Good to Know
The departure flight is not included as many customers fly to different onward destinations. We have a flight booking service and can also customise this tour. At China Highlights we believe in "Discovery Your Way!' and are always happy to adjust a tour itinerary for each inividual customer. If you wish to arrange you own departure flight from Yicheng or alternative transport you are welcome to do so.
Just let us know your travel style!
Guide vs. Free-time ratio / Hotel Style & Interests / Dates / People
We will then adapt this tour and create a unique quote based on your individual needs.

Free Quote