Itinerary
Day 1:
Arrival in Shanghai
You don't need to waste a moment of your holiday time! Your guide and driver will be waiting for you in arrivals, on time and ready to take you to your Shanghai hotel.
The evening is yours, we suggest you ask your guide for information about evening strolls or dining places.
Stay connected: A Free SIM Card Wi-Fi Rental
Day 2:
Shanghai Tour: Historic Meets Modern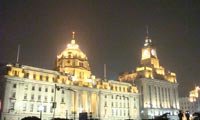 Your day will start when your guide, driver and car picks you up at the hotel lobby. The first stop offers an amazing overview of the whole of Shanghai: the Shanghai World Financial Center and its viewing deck, the highest in the world at 474 meters (1,555 feet) above ground level. You can catch a glimpse of the future at the Shanghai Urban Planning Exhibition Hall, as you walk around the giant city model.

The historical side of Shanghai is revealed at the City God Temple, built in the 15th century, and the Bund, the most famous street in China, offering a rich architectural display of European styles. It's no wonder Shanghai is called "The Paris of the East".
Lunch is a special experience, a taste of traditional Shanghai cuisine in a famous local restaurant.
Day 3:
Suzhou Tour: Gardens and Hutong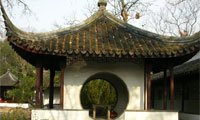 In the morning your guide will take you to the train station to catch the high speed train to Suzhou; the whole journey takes less than an hour. Enjoy the Chinese countryside scenes as you race past towns, villages, and paddy fields.
Suzhou's famous gardens are the highlight of the day, on this tour we have selected the two most beautiful gardens. Lingering Garden is a delightful procession of small gardens, with a pavilion designed around each season. Also the Garden of the Master of Nets, the smallest garden in Suzhou, has within it all the elements of a classic Chinese garden. The highlight of any tour of Suzhou is to walk in these quintessentially Chinese gardens.
The lunch time specialty is Suzhou's famous dumplings, but there are plenty of other dishes to choose from, some western style dishes are also on offer.
The day ends with a rickshaw ride through the old streets and lanes where you get a taste of local people's life.
Today you'll ride the high speed train to Hangzhou, arriving before 10am. Hangzhou is often called "The Venice of China", so take a day to enjoy this ancient town that meets the renowned West Lake.
This lakeside city is not only a beautiful place to unwind and relax but offers some interesting historic attractions, such as the Ming Dynasty Humble Administrators Garden, Panmen Gate and Rock Pagoda on Tiger Hill. We're enjoy an authentic Chinese lunch at the Pine and Crane Restaurant before taking a motor boat cruise along The Grand Canal.
Day 5:
Hangzhou West Lake – Return to Shanghai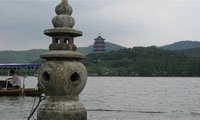 Enjoy exploring the West Lake and its surrounding area, including a visit to a west lake island. We'll explore Lingyin Temple, and also venture up into a tea plantation overlooking the lake. At Meijiawu Tea Plantation you can see how tea is picked, prepared and enjoy a walk into the plantation which overlooks the lake. A chance to see another side of Hangzhou, in more than one way.
Good to Know:
At China Highlights we created unique China tours. If you enjoy cycling you might like us to arrange bikes, our guides are local experts and know some great cycles routes around Hangzhou and the lake area.
As your Shanghai and Hangzhou tour comes to an end, your guide and driver will transfer you to the train station, ready for the high speed train back to Shanghai.
On arrival in Shanghai, our guide will escort you to the hotel. If you have any questions or need anything, please just ask your guide!
Your guide will take you to the airport and make sure your check-in goes without a hitch.
Just let us know your travel style!
Guide vs. Free-time ratio / Hotel Style & Interests / Dates / People
We will then adapt this tour and create a unique quote based on your individual needs.

Free Quote