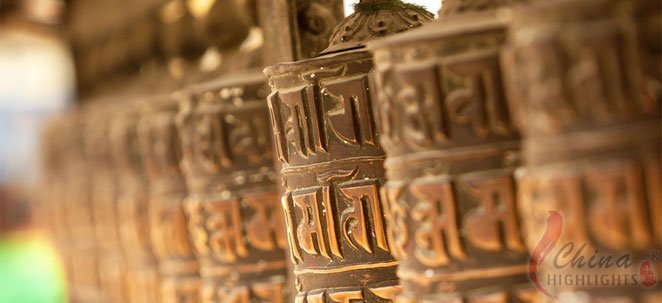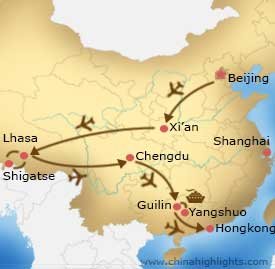 Itinerary
Your guide will be waiting for you at the airport, ready to take you to the hotel in a private car.
Stay connected: A Free SIM Card Wi-Fi Rental
Day 2:
Beijing: Forbidden City, Tiananmen Square, Temple of Heaven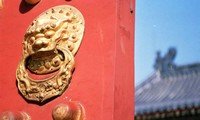 Forbidden City and Tiananmen Square have been at the center of historical events throughout centuries; they have an air of grandeur and larger than human scale proportions to impress even though emperors no longer rule the land.
Temple of Heaven was in its time just as important a place; the sacrifices for good harvest were performed here in ceremonies which no ordinary person was allowed to see. Now the surrounding park is free to locals who come here to do their morning exercises.
Day 3:
Beijing: Great Wall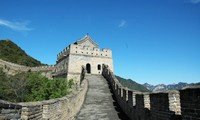 The Great Wall is an exciting experience, and on the Mutianyu section you can enjoy it in peace, as it is much less crowded than Badaling. This area was strategically very important and therefore has the most watchtowers. A cable car to the top can be followed by a toboggan ride down, or if you wish you can go back on a chair lift.
Tasting the world famous Beijing Roast Duck is one of essential experiences, so we have booked you a table in one of the best restaurants Hepingmen Quanjude Restaurant, known for their outstanding quality.
Day 4:
Beijing: Hutong Tour, Exterior visit of Beijing Olympic Stadiums, Flight to Xi'an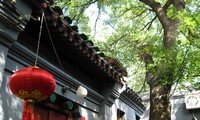 The Beijing Hutongs are known for their old world charm: the courtyard houses lining the tree lined alleyways and communities going back centuries. We take you to visit a local family, to hear about their life here.
The Beijing Olympic Stadiums, affectionately known as Bird's Nest and Water Cube, are the new additions to grand architecture. The surrounding park as well as the exterior of these marvelous creations is quite the end to time in Beijing.
In the afternoon your guide will take you to the airport to catch a plane to Xi'an.
Day 5:
Xi'an: Terracotta Army, Big Wild Goose Pagoda
The Terracotta Warriors and Horses must be one the most famous sights in the world, and for good reason: these intricately detailed statues are a rich insight into life and warfare over two thousand years ago.
Big Wild Goose Pagoda is a charming 7th century structure added to along the years but maintaining its status as the landmark of old Xi'an.
Day 6:
Xi'an: Shaanxi History Museum, Muslim Quarters, Xi'an City Wall, Shadow Theater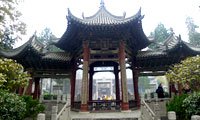 Shaanxi History Museum has a comprehensive collection of artifacts explaining how this cradle of culture developed throughout centuries. Muslim Quarters gives an insight into the inheritance of the ancient Silk Road, bringing influences from afar. One of the ancient remains is a bluestone pavement, worn by countless footsteps.
Xi'an City Wall offers a chance to sightsee on a bicycle in comfort; the wall is so smooth and wide that it is a pleasure to do the whole 14km round trip. Shadow Theater in Gao's Courtyard, a former residence of an eminent Ming-Dynasty official, is an enchanting experience of a traditional art form combined with ancient surroundings.
Your guide will take you to the airport and makes sure everything goes smoothly on your transfer to Lhasa.
Day 8:
Lhasa: Potala Palace, Jokhang Temple, Barkhor Street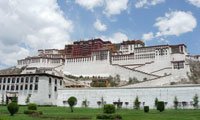 Potala Palace dominates the cityscape in Lhasa, the white and red palace buildings towering at the end of the famous pilgrim steps. Each visit has to be finished within an hour to give all the pilgrims a chance to get in.
Jokhang Temple is also a center of pilgrimage, and the surrounding Barkhor Street is used as a path to walk along while spinning the prayer wheels, as well as being a place to buy offerings and incense among other more earthly goods. It is a wonderful place to people watch; locals in their colorful traditional outfits are fascinating to see.
Day 9:
Drive to Shigatse, Yomdrok Lake, Palgor Chorten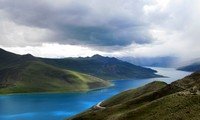 This is where having your own driver and guide really comes to its own: this morning you will travel to see the Yomdrok Lake, a stunning alpine lake surrounded by snow capped mountains, and you can stop the journey at any point to enjoy the views.
The Palgor Chorten, or Palcho Monastery, clings to the mountainside as if to protect its greatest structure, an exceptional quality Stupa, a holy circular structure designed to hold relics. By the evening you will arrive in Shigatse, a center of Buddhism.
Day 10:
Shigatse: Tashilunpo Monastery, Drive to Lhasa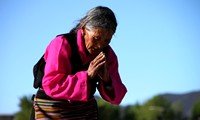 Tashilunpo Monastery is the seat of the Panchen Lama, second highest in the ranking after Dalai Lama. The buildings painted white and red in the style of Potala Palace are filled with grand statues and murals.
In the afternoon your driver tales you back to Lhasa.
Day 11:
Flight to Chengdu
Today is dedicated to flight to Chengdu, home of the Pandas.
Day 12:
Chengdu: Panda Breeding and Research Center, Wu Hou Temple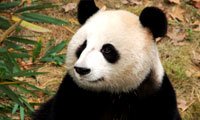 Panda Breeding and Research Center is where these delightful creatures are protected, and successfully nurtured little pandas fill the nursery. Wu Hou Temple is more than a temple: it has charming gardens filled with ancient cypresses shading the winding pathways.
Good to Know:
If you would like to take your experience further, there is a donations program for those wanting to hold a baby Panda.
Day 13:
Chengdu: Du Fu Thatched Cottage, Jinli Old Street, Flight to Guilin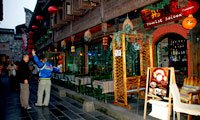 Du Fu Thatched Cottage is famous because China's greatest poet lived there in ancient times; it has a lovely shady garden with ponds and lilies. Jinli Old Street gives you a chance to look at some of the local handcrafts in ancient surroundings before heading to the airport with your guide to fly to Guilin.
Day 14:
Guilin: Li River Cruise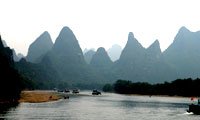 Li River and its magnificent mountain landscape has been the inspiration for generations of artists, and it is just as enchanting as they portray it, with water buffaloes wading in the water and farmers following close behind. Yangshuo is the final destination; you will have an evening in this lively little town.
Day 15:
Guilin: Reed Flute Cave, Fubo Hill, Elephant Trunk Hill, Flight to Hong Kong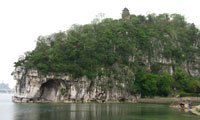 After returning to Guilin you will see some of the natural wonders it has to offer, all created by the limestone mountains: Reed Flute Cave, Fubo Hill, and Elephant Trunk Hill. Your guide will then take you to the airport for your flight onwards to Hong Kong.
Day 16:
Hong Kong: Tour of Victoria Peak, Aberdeen, Repulse Bay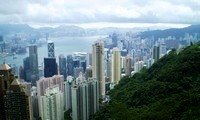 Guide will pick you up at your hotel and take you to see the best Hong Kong Island has to offer, starting with Victoria Peak, the best vantage point of the harbor. Peak Tram is a charming way to get up the hillside, it is over hundred year old transport system but still very effective. Aberdeen Harbor on the south side of the island is a haven of old fishing junks where many people live full time, accessible with a sampan (water taxi). Repulse Bay ends the half day tour; this beach is by some very exclusive residential areas, but accessible for all.
If your flight leaves later in the day, just inform your travel advisor, and we will pick you up at a time suitable for you.
Just let us know your travel style!
Guide vs. Free-time ratio / Hotel Style & Interests / Dates / People
We will then adapt this tour and create a unique quote based on your individual needs.

Free Quote