Itinerary
On your arrival in Beijing airport you will be met by your guide and driver. They will transfer you directly to your hotel and assist you with check-in.
Stay connected: A Free SIM Card Wi-Fi Rental
Day 2:
Beijing Iconic Sites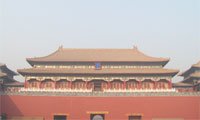 Your guide will meet you at your hotel to take you to one of the most iconic sights in China, the vast Forbidden City, which is sure to impress you with its exquisite halls and courtyards. Tiananmen Square is equally as imposing in scale; you can sense the myriad of historic events that have taken place as you walk across the square.
Lunch is treat! Experience French dining with a Chinese twist, at this widely praised restaurant located in a traditional Beijing courtyard.
The Temple of Heaven is less well known, but equally important part of ancient Chinese culture. From the Ming Dynasty the emperors prayed here for good harvest and blessing. The surrounding park is beautiful and popular with the locals, who fly kites here and practice traditional dancing.
Day 3:
Beijing: The Great Wall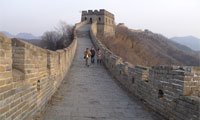 Today is dedicated to the magnificent Great Wall; we take you to a less crowded section about 2.5 hours drive from city center. A cable car takes you all the way to the top, where the breathtaking views reward your journey. You have plenty of time to walk along the wall, you can descend either by cable car, by foot or by a chairlift depending on what you decide.
Lunch is served in a rustic countryside restaurant, which specializes in fish dishes, including rainbow trout.
Day 4:
Beijing Tour (Evening train departs to Tibet)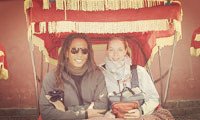 Sites of recent historical events in the form of a visit to the Olympic Park and admiring the Water Cube and Bird's Nest contrast with visit to the serene Summer Palace and fascinating old living quarter, the Hutongs. You can explore the latter on a rickshaw ride and visit a local family for a glimpse of real Beijing people's life.
Lunch near Summer Palace is a taste of real Sichuan cuisine in traditional Chinese style decor.
In the late evening an epic journey. The train to Lhasa starts from the Beijing railway station and your guide will take you to your carriage and ensure you're settled before saying goodbye.
Day 5:
Train to Tibet from Beijing
Enjoy the views of the rolling countryside, people at work in the fields and as you slowly climb towards the Tibetan plains.
After your evening arrival to Lhasa you will be met by your guide and taken directly to your hotel.
Day 7:
Lhasa's Monasteries and the Summer Palace of the Lamas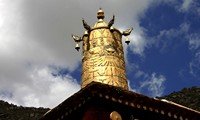 The day is dedicated to exploring the major holy sites in and around Lhasa. Sera Monastery is famous for the daily animated debates the monks have, except on Mondays. If you are interested, ask your guide and they will make sure it is taken into consideration when planning your visit.
The Norbulingka is the Summer Palace of Lamas, now used for government administration. The grounds are beautifully designed, with numerous plant species not often seen outside Tibet.
Drepung Monastery was the old palace of the Lamas, before Potala Palace was constructed. In early August each year there is a festival here; if you enjoy crowds and a lively atmosphere, plan to come then.
Lunch is a combination of Western and Tibetan cuisine, and sure to impress both in terms of flavor and the surroundings.
Day 8:
Lhasa, Potala Palace and Places of Pilgrimage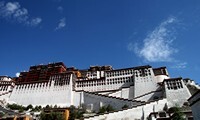 The journey to Buddhist holy places continues with the awe-inspiring Potala Palace, with its two parts, the White and Red Palace, and the long stairway to test your stamina and reward you with great photos.
A more manageably sized Jokhang Temple is used by the locals daily and a wonderful place to watch the acts of worship. The surrounding Barkhor Street is known also as the Pilgrims Circuit, and offers a great place to sit and relax while observing the dress and cultures of people from different parts of Tibet.
Lunch offers a variety of styles of food in equally eclectic surroundings.
You will be escorted to the airport to take the flight to Chengdu and the rest of the evening will be yours to recover from the change in altitude.
Day 10:
The Giant Pandas and Historic Chengdu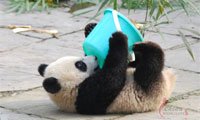 The day starts with a visit to the Du Fu Cottage, where China's greatest poet lived, and enjoyed the beautiful gardens. The surrounding Jinli Old Street is a fascinating ancient commercial hub, now restored but still retains its charm. There is even a Starbucks, for those missing some home comforts or a coffee fix.
Panda Breeding and Research Center visit includes the nursery and a museum, as well as watching these delightful animals. The Half Day Tour to Panda Breeding Reserve shows the natural environment of the pandas.
Good to know:
Panda Breeding and Research Center has a program which allows you take pictures holding a panda for one minute by donating RMB 2,000 Yuan. Only 40 people are allowed per day, so you must book one day in advance. Please ask your guide for more information.
At lunch you can savor some Chengdu specialties; the name of each dish is related with Three Kingdoms, a famous period in Chinese history. Ask your guide for more details.
Day 11:
The Buddhist Sites of Chengdu
The impressive Wu Hou Temple is surrounded by peaceful gardens, and the Wenshu Monastery has interesting collections of art and curios, as well as popular teahouses, which offer wonderful opportunity for people watching.
At lunch you are able to sample all kinds of local delicacies in a snack bar, decorated in traditional style.
In the evening your guide will take you for your flight to Shanghai.
Day 12:
Shanghai Wonders Old and New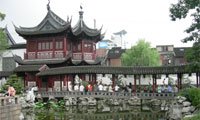 The modern Shanghai can be best appreciated from the viewing deck of the Shanghai World Financial Center, the tallest one in the world. Afterwards a visit to the best museum in China, the Shanghai Museum, gives you an overview of modern and ancient history.
A restaurant specializing in Shanghai cuisine gives a delightful experience to the taste buds at lunch time.
Yuyuan Garden in the old part of Shanghai was originally privately owned, but now its beauty can be appreciated by all. The City God Temple nearby is still very influential in the lives of the local Taoists.
After breakfast you will be taken to the airport for your flight onwards, your guide will make sure you are on time.
Just let us know your travel style!
Guide vs. Free-time ratio / Hotel Style & Interests / Dates / People
We will then adapt this tour and create a unique quote based on your individual needs.

Free Quote