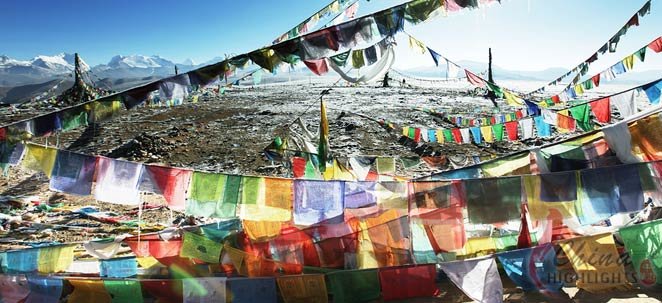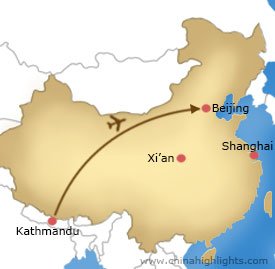 Itinerary
Day 1:
Arrive in Kathmandu, Kathmandu Durbar Square
You will make the most of your time on this adventure with the help of your guide, waiting for you at the arrivals and ready to take you to see Kathmandu Durbar Square. This ancient square was where palaces traditionally were built, and is where Nepalese kings are crowned to this day.
Some of the most important structures include Taleju temple, Jagannath temple, Kal Bhairav, Kumari Ghar, Kasthamandap - built from the timber of a single tree.
Day 2:
Kathmandu: Swyambhunath Stupa (Monkey Temple), Boudha Nath Stupa, Pashupatinath Temple, Patan City
Swyambhunath Stupa (Monkey Temple) is a stunning feat of architecture and is the home of the Swoyambhu Nath Stupa, a brilliantly white mound topped with a 13 tier gilded structure, overlooking the Himalayan mountains and valleys.
Boudha Nath Stupa is one the most ancient monuments in Nepal, said to be from the 5th century and in the center of a local neighborhood of colorful abodes, which in themselves just as interesting. Pashupatinath Temple is one of the holiest Hindu sites, and built in authentic Nepalese style. Non-Hindus are not allowed inside, but the outside is very impressive.
The guide will take you to the airport to fly to Lhasa. On arrival your tour guide, driver and car will meet you and transfer to your hotel.
Stay connected: A Free SIM Card Wi-Fi Rental
Day 4:
Lhasa: Potala Palace, Jokhang Temple, Barkhor Street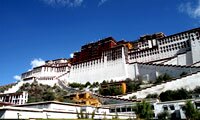 Seeing Potala Palace is probably one of the most breathtaking sights you'll ever see: the magnificent building seems to rise from the mountain itself, and the seemingly never-ending stairs are filled with pilgrims on their colorful outfits.
Jokhang Temple is the heart of religious life in Lhasa, thousands of devotees come to walk round the Barkhor Street on the "pilgrims path"; a wonderful opportunity to observe Tibetan Buddhism in action, and perhaps buy a few items from the persistent vendors.
Day 5:
Shigatse, Yomdrok Lake, Tashilunpo Monastery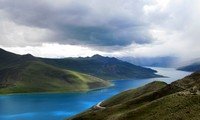 On the way to ancient Shigatse, your journey passes Yomdrok Lake, a crystal clear alpine lake surrounded by snowcapped mountains. The lake is holy to Tibetan Buddhists and a pilgrimage site. Tashilunpo Monastery on the other side of the mountains was built in true Tibetan style, red and white building all clustered together.
Day 6:
Shigatse: Palgor Chorten
Before your driver takes you back to Lhasa, a visit to the Palgor Chorten, also named Palcho Monastery, is a must. The astonishing stupa (a layered holy structure) alone is worth the visit.
Day 7:
Lhasa: Yangpachen, Lake Namtso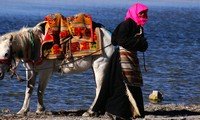 Yangpachen, famous for the hot springs but also home to the semi-nomadic drokpa herders, is a lush green valet among mountains peaks. Nearby azure blue Lake Namtso is also a resting place for many nomads, and has wonderful walks along its shores.
Day 8:
Lhasa: Tibet Medical and Astrological Institute, Norbulingka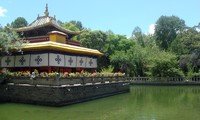 Tibet Medical and Astrological Institute gives you an introduction to the ancient herbal medicinal center in Tibet, and the techniques used to extract the desired effect. Norbulingka was the summer palace of the Dalai Lama, and still has charming gardens, frequented by the locals.
Your afternoon flight takes you to Xi'an, where you will be met at the airport and taken to your central hotel.
Day 9:
Xi'an: Big Wild Goose Pagoda, Terracotta Army
The elegant Big Wild Goose Pagoda includes the surrounding Da Ci'en Temple with its vast halls as well as a lovely view over a lake.
The Terracotta Warriors and Horses are astounding in their intricate design and methods used to create so many thousand figures, but the knowledge of yet to be discovered riches within the area is what keeps intriguing visitors.
Day 10:
Xi'an: Shaanxi History Museum, Ancient City Wall
Shaanxi History Museum illuminates the distant past of the region, and tells of its imperial past through a spectacular collection of artifacts. Nowhere is the strategic importance of this ancient capital as evident as it is on the Ancient City Wall: it is the size of a multilane road in places, and built more like a fortress than a simple wall. A bicycle or Rickshaw ride gives you a chance to see more in a shorter time.
Your final destination, Beijing, awaits you. We will be ready to greet you in arrivals.
Day 11:
Beijing: Temple of Heaven, Mutianyu Great Wall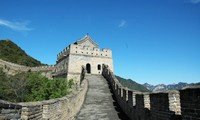 A morning visit to the Temple of Heaven (as early as you bear to get up) is a stunning way to start the day: locals doing their exercises and taichi surrounded by ancient pine trees. The complex itself is magnificent, brilliant white ceremonial walkways and platforms frame the temples buildings, all steeped in mystery.
The Mutianyu Great Wall takes your breath away with the spectacular views, and makes the experience more authentic due to relative calm; there are much less visitors here than the section called Badaling. There is a fast cable car to get to the top, so you have more time to walk around.
Hepingmen Quanjude Roast Duck Restaurant is famous for their take on this classic dish; we have arranged a table for you tonight, as seats and dishes need preordering.
Day 12:
Beijing: Hutong Tour, Tiananmen Square, Forbidden City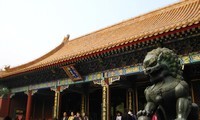 The Hutongs are still a living breathing community; many families have lived here for generations. You have an opportunity to visit such a family, and hear their stories. A rickshaw ride and hutong guide gives you an overview of the alleyways, more convenient than walking, they are such a maze.
Tiananmen Square leaves no one cold; it is a place where significant events have shaped history. The Forbidden City is a great end to the day when the hoards of tourist have all but gone; you can really appreciate the historical significance of the structures and enjoy the lengthening sunrays on the golden roofs.
If your flight leaves later in the day, your guide can give you suggestions of places to go shopping or extra sight to see. When you are ready, a private car takes you to the airport.
Just let us know your travel style!
Guide vs. Free-time ratio / Hotel Style & Interests / Dates / People
We will then adapt this tour and create a unique quote based on your individual needs.

Free Quote