Itinerary
A feeling of being well looked after starts at the airport: Your guide will meet you on time, and take you to your hotel.
Stay connected: A Free SIM Card Wi-Fi Rental
Day 2:
Chengdu: Jinli Old Street, Wu Hou Temple, Du Fu Thatched Cottage, Wangjiang Park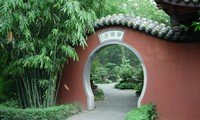 Chengdu has been the setting for many ancient poems and legends, and today your guide shows you the highlights.
Jinli Old Street gives you an introduction on how the city looked in ancient times, this busting street has been the commercial hub for centuries. Wu Hou Temple commemorates one of the military strategists immortalized in a famous story and Du Fu Thatched Cottage is a museum and memorial for Du Fu, considered to be one of China's greatest poets. Wangjiang Park is renowned because a famous female poet once lived here.
Day 3:
Chengdu: Sanxingdui Museum, Panda Breeding and Research Center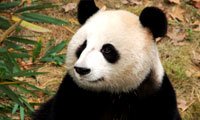 Sanxingdui Museum gives a fascinating insight into one of the most mysterious eras, the Shang Dynasty (16th-11th century B.C.). The cultural objects discovered in sacrificial pits are unlike anywhere else in China.
Panda Breeding and Research Center is home to these delightful animals, loved by all. The success of the preservation program is evident in the nursery.
Good to Know:
There is a donation program which enables visitors to hold a panda. Ask your travel advisor if you would like more information.
Due to the timings of flights, today is dedicated to transfer to Lhasa. You will be met on the airport for easiest travel possible.
Day 5:
Lhasa: Barkhor Street, Potala Palace, Jokhang Temple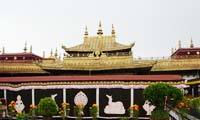 Potala Palace is still an awe-inspiring feat of architecture, as it seems to soar majestically from the mountain. Pilgrims climb incessantly up the stairs to reach the Red Palace to offer-up yak butter on the shrines.
Barkhor Street is also called the "window to Tibet" because people from all different areas come here to walk the circular route, giving a fascinating view to local life here. The thousand year old Jokhang Temple in the center of the street is the very center of Tibetan Buddhism.
Day 6:
Lhasa: Norbulingka, Drepung Monastery, Sera Monastery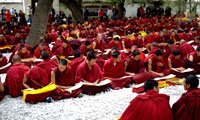 Norbulingka means "Jeweled Garden", and it befits the name. Locals often come here to have a picnic by the calm small ponds, shaded by trees. Drepung Monastery was Dalai Lamas residence before Potala Palace was built, and still hosts the famous Shonton Festival each year. Sera Monastery on the other hand is where the "daily debates" happen; your guide will help you to get the most of the experience of this ancient tradition.
Your guide will see you off at the airport, after making sure everything has gone smoothly at your check in. We are sure this will not only be a holiday to remember but a rich experience you'll be sharing with friends and colleagues for months.
Just let us know your travel style!
Guide vs. Free-time ratio / Hotel Style & Interests / Dates / People
We will then adapt this tour and create a unique quote based on your individual needs.

Free Quote