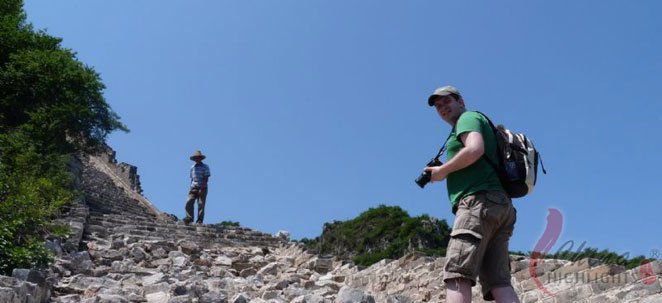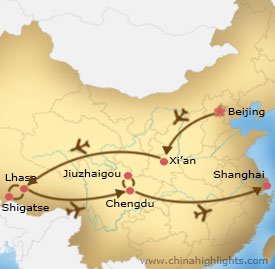 Itinerary
The grand adventure starts in comfort as your guide looks after your luggage with the driver and takes you to the hotel.(WHS) means World Heritage Site in the following content.
Stay connected: A Free SIM Card Wi-Fi Rental
Day 2:
Beijing: Temple of Heaven, Mutianyu Great Wall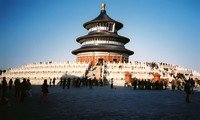 The Temple of Heaven (WHS) is actually a complex of buildings, stunning marble walkways lead from one temple to another, surrounded by ancient trees. It was used from the Ming Dynasty onwards as the sacrificial center for good harvests. The locals come here to do their morning exercises; especially at weekends the place is packed with interesting happenings.
The Mutianyu Great Wall (WHS) has one of the most spectacular views, as it has the most watchtowers dotting the winding wall into the distance. It is also much less crowded that Badaling, but yet has a cable car to take you up in comfort.
Day 3:
Beijing: Tiananmen Square, Forbidden City, Treasure Houses, Hutong Tour
One doesn't have to be a history enthusiast to be impressed by Tiananmen Square and the Forbidden City (WHS); just the scale of these magnificent places is enough to leave visitors speechless. Add to it the rich layers of tradition and symbolism, explained to you by your guide, and it is difficult not to be hooked. We will also take you to see The Treasure Houses, which are full of artifacts used by the last dynasty of emperors, telling a compelling story of times gone by.
Our Hutong Tour continues the fascinating story, this time from the point of view of ordinary people, who have lived in the courtyard houses for generations. Your visit to a local family lets you get a true understanding of what life here is like.
Day 4:
Beijing: Summer Palace, Flight to Xi'an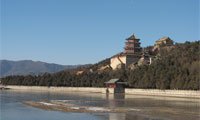 Summer Palace (WHS) was the place where the imperial family withdrew to relax, and it remains a tranquil haven within a busy metropolis; the wall keeps the noise out and the lake reflects the willow trees and pagodas, it is a refreshing place to meander.
After lunch your guide takes you to the airport for your flight to Xi'an.
Day 5:
Xi'an: Shaanxi History Museum, Ancient City Wall, Muslim Quarters, Great Mosque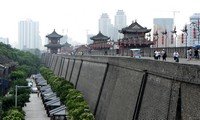 Shaanxi History Museum is a wonderful place to start your exploration in this province; it has an exquisite collection of artifacts, bringing to life how the civilization developed in this ancient capital.
Ancient City Wall is a unique experience, as you can cycle or ride a rickshaw atop this gigantic 14km long rampart, whilst overlooking the old part of town.
Muslim Quarters is a lively hub of Islamic culture, and a haven for shopping and enjoying some street snacks. The Great Mosque is a remarkable combination of Chinese traditional architecture with Islamic wall decorations, creating a charming structure which holds whispers of the Silk Road.
Day 6:
Xi'an: Terracotta Army, Big Wild Goose Pagoda
The Terracotta Warriors and Horses (WHS) have seem the world, a number of the statues showcased in several exhibitions around the globe. However, to see them in their natural resting place, standing shoulder to shoulder guarding the emperor Qin, is extraordinary.
Big Wild Goose Pagoda on the grounds of a Buddhist temple has been a pilgrimage site for centuries, celebrated in prose and verse in ancient texts.
Your day is dedicated to flying to Lhasa, where you will be met by the local guide and taken to your hotel to start to acclimatize to the altitude.
Day 8:
Lhasa: Sera and Drepung Monasteries, Norbulingka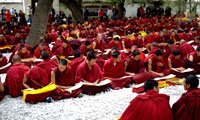 Lhasa has a rich history of Tibetan Buddhist architecture and traditions. Sera and Drepung Monasteires are two of the 'great three' Gelukpa university monasteries of Tibet. The former is where the daily debates are held to teach trainee monks, and the latter has the famous Shonton Festival each year.
Norbulingka (WHS) was designed as a summer palace for the Dalai Lama, and has stunning gardens where locals go to relax on warm days.
Day 9:
Lhasa: Potala Palace, Jokhang Temple, Barkhor Street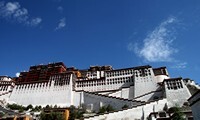 There are not many places more memorable than the Potala Palace (WHS), majestically rising form the mountainside, the white walls dazzling in the sun. Your guided tour of the palace includes the finest halls out of the thousand rooms.
Jokhang Temple is the center of the pilgrims' path, where visitors and locals alike prostrate and pray, surrounded by the hubbub of vendors selling their wares on the Barkhor Street. The area has been called the "window to Tibet" because here you can see a cut through of the whole society and people in their traditional clothing.
Day 10:
Drive to Shigatse, Yomdrok Lake, Palgor Chorten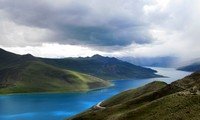 Our private car service to Shigatse makes possible a trip slightly off the tourist tracks to the mesmerizing Yomdrok Lake, where only the water birds disturb the clear water. The Palgor Chorten, also named Palcho Monastery, has a very unusual stupa and very fine murals.
Day 11:
Shigatse: Tashilunpo Monastery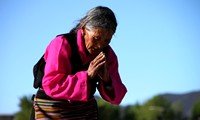 Tashilunpo Monastery was founded by the first Dalai Lama, and is culturally very important as well as architecturally remarkable, with its terraces rows of white and red buildings resembling Potala Palace.
In the afternoon your driver will take you back to Lhasa.
Day 12:
Flight to Chengdu
The next stop on your journey is Chengdu, where you will be picked up at the airport and taken to your hotel.
Day 13:
Chengdu: Wu Hou Temple, Jinli Old Street, Panda Breeding and Research Center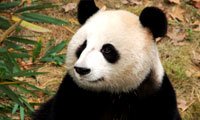 Wu Hou Temple and Jinli Old Street are charming places to explore the history of Chengdu; the first is a beautiful garden and fine architecture in one, and the second a bustling shopping area full of local specialties.
The Panda Breeding and Research Center (WHS) is a safe haven for many endangered animals, not just pandas. In the nursery you can see the results of the successful efforts to save these delightful creatures.
Good to Know:
If you would like to hold a baby panda, it may be possible with prior arrangement, by taking part in the donation program.
Day 14:
Flight to Jiuzhaigou, Huanglong Scenic Area
After your flight to Jiuzhaigou your guide and driver will take you to the breathtakingly beautiful Huanglong Scenic and Historic Interest Area. The startlingly turquoise travertine pools here are unique in Asia, reflecting the mountains in their peaceful surface.
Day 15:
Jiuzhaigou: Shuzheng Valley, Jiuzhaigou Valley Scenic and Historic Interest Area, Zechawa Valley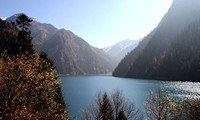 The stunning natural beauty in Jiuzaigou Valley spreads for hundreds of miles, divided into several valleys surrounded by alpine mountains and accessed by the nature reserves shuttle buses to minimize the environmental impact. Shuzheng Valley has the most lakes; Jiuzhaigou Valley Scenic and Historic Interest Area cascading waterfalls and Zechawa Valley mesmerizing ponds that change color according to light from gold to purple to green. Words are not enough to describe the area's beauty; it must be seen.
Day 16:
Flight to Chengdu
A drive to Jiuzhaigou and flight back to Chengdu takes most of the day, but the scenery is spectacular.
Day 17:
Flight to Shanghai, Nanjing Road, The Bund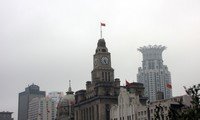 From the airport your guide will take you to enjoy some lunch near the city center, and then you get to stroll on the two most famous roads in Shanghai, soaking in the atmosphere: Nanjing Road with its swanky shops and the Bund with its world famous collection of European architectural history.
Day 18:
Shanghai: Yuyuan Garden, Yuyuan Market, Shanghai Urban Planning Exhibition Hall, Shanghai World Financial Center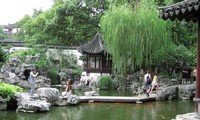 Yuyuan Garden is a beautiful complex of Ming Dynasty gardens and pavilions, surrounded by the busy Yuyuan Market where almost anything can be bought.
Shanghai Urban Planning Exhibition Hall gives you a glimpse into the future with its gigantic model of the cityscape, and in the Shanghai World Financial Center the stunning views from the observation deck show you the present.
The day is yours until your flight, and then your guide will take you to the airport and will see you off only once everything has gone smoothly.
Just let us know your travel style!
Guide vs. Free-time ratio / Hotel Style & Interests / Dates / People
We will then adapt this tour and create a unique quote based on your individual needs.

Free Quote