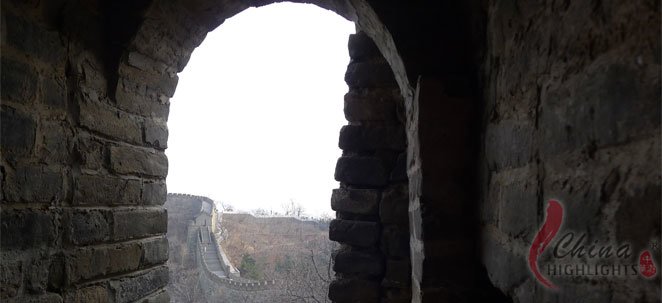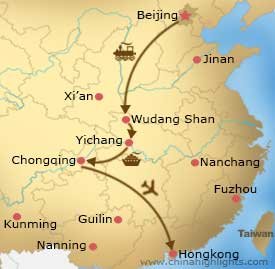 Itinerary
Your exploration starts in comfort as you drive through town in your private vehicle on the way to your hotel.
Stay connected: A Free SIM Card Wi-Fi Rental
Day 2:
Beijing: Forbidden City, Tiananmen Square, Summer Palace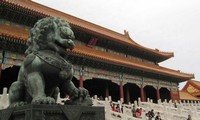 Forbidden City (WHS) still commands respect with its magnificent halls and courtyards full of hidden meanings, which your guide can unlock for you. Tiananmen Square is equally astonishing in its size and historic significance.
The Summer Palace (WHS) was built for enjoyment and is therefore more human scale; the lake surrounded by charming pavilions and walkways is a delight.
Day 3:
Beijing: Mutianyu Great Wall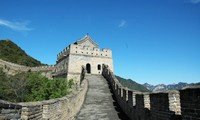 Some say the Great Wall (WHS) is the most astounding human achievement, and Mutianyu section is especially impressive as there are so many watch towers here due to the strategically important area. A cable car takes you up to conserve your energy for walking on the top and for the way down you can choose to toboggan, or take the cable car.
Day 4:
Beijing: White Cloud Taoist Temple, Temple of Heaven, Overnight Train to Shiyan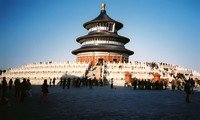 This morning you have a chance to see the two most important Taoist buildings in Beijing; The first White Cloud Taoist Temple is where Daoist priest are trained and ordained. It was protected during the tumultuous years and the centuries old halls still remain in great condition.
The Temple of Heaven (WHS) was a center for annual rituals and sacrifices for good harvest according to Taoist practices. The exquisite architecture and symbolism everywhere make the compound especially interesting.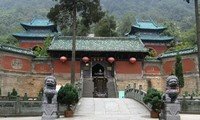 After you arrive to Shiyan in the afternoon, your guide will accompany you in a private car to Mount Wudang. The picturesque mountain is a beautiful setting for the Ancient Building Complex (WHS), consisting of Taoist temples and monasteries covering thousand years of history.
One day guided tour at Mount Wudang.
Day 7:
Express bus to Yichang, Yangtze Cruise
Your guide will escort you to the bus station for your trip to Yichang to board the Yangtze Cruise boat.
Day 8:
Yangtze: Xiling Gorge, Three Gorges Dam Site, Captain's Welcoming Banquet
Xiling Gorge is divided by the Three Gorges Dam, a magnificent feat of engineering. You have an opportunity to go up to the top see the views. The boat then continues to smoothly glide along the waterway, giving you a chance to sit back and enjoy the dramatic landscape that it brings to you.
Day 9:
Yangtze: Shennong Stream, Wu Gorge, Qutang Gorge, Crew's Performance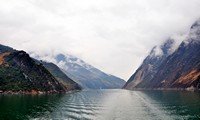 Shennong Stream is a tributary of the Yangtze, and a wonderful valley to explore the mountains where waterfalls and springs keep the air clear and cool. White Emperor City is an optional visit to see an ancient town now forming an island as the river level has risen.
In the afternoon the boat slowly passes through the Wu and Qutang Gorges, mountains reflecting in the peaceful water. Evening ends with the crew's performance, sure to amuse you.
Day 10:
Yangtze Fengdu Ghost City, Captain's Farewell Banquet, Talent Show Party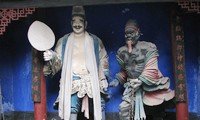 In the morning a shore visit to the Fengdu Ghost City takes you to explore this ancient place where the 'King of the Dead' lives according to the legends. A cable car takes you to the top of the hill for great views.
The evening banquet includes a talent show and makes the last night fly, whilst the boat glides along the Yangtze.
Day 11:
Chongqing: Dazu Grottoes, One day tour in Dazu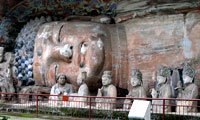 After arriving in Chongqing in the morning, your personal driver and guide will take you to see Dazu Grottoes (WHS), exceptional Buddhist, Taoist and Confucian images depicting both religious and secular scenes. They were carved through centuries and give a glimpse into everyday life and society in ancient times.
Day 12:
Chongqing: Goose Neck Park, Panda Room in Chongqing Zoo, Flight to Hong Kong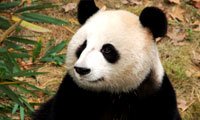 Goose Neck Park is a charming place to watch the locals play mahjongg or play instruments, while enjoying the riverside view. The Panda Room in Chongqing Zoo lets you see these charming creatures as well as other endangered species such as the South China Tigers.
In the afternoon, your guide takes you to the airport for your flight to Hong Kong.
The day is yours to spend as you wish; a transfer to the airport is included. If you wish to customize today, continue with a guide or just add extra nights accommodation please let our travel advisors know. At China Highlights we typically customize over 90 percent of our tours, we are about 'Discovery Your Way!'.
Just let us know your travel style!
Guide vs. Free-time ratio / Hotel Style & Interests / Dates / People
We will then adapt this tour and create a unique quote based on your individual needs.

Free Quote