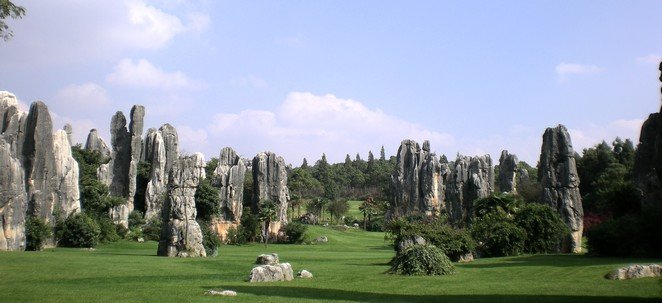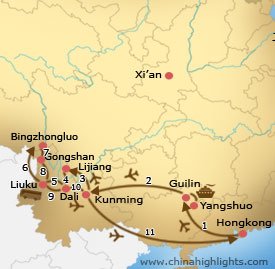 Itinerary
Day 2:
Minority village and Longsheng Terraced Field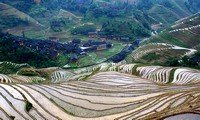 - Minority village and Longsheng Terraced Field: The Longji Terraces are built into the steep mountain range named "The Dragon's Backbone" about 2.5 hours from Guilin. The terraces look like ribbons as they wind from the foot to the top of the mountain. This ingenious construction makes best use of the scarce arable land and water resources in the mountainous area. There are about 66 square kilometers of terraced fields in the district. The Terraces were first built in the Yuan dynasty and completed in the Qing dynasty by the Zhuang people. Zhuang and Yao minority villages dot the area and feature traditional unique architecture where no nails are used in construction. The different minority customs and dressing styles are especially interesting. Sedan chairs are available from the parking lot to the top of the mountain for customers who would like to see the great views but do not wish to climb all the way up to the top; it takes about CNY350 per person for the round trip.
Day 3:
Elephant Trunk Hill, Reed Flute Cave, Jiangtou Village in Jiuwu Town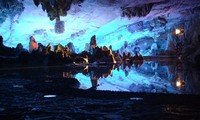 - Elephant Trunk Hill (40 minutes): Elephant Trunk Hill is located at the junction of Li River and Peach Blossom River. It is the symbol of Guilin with 55 meters high and got its name because its shape resembles an elephant with its trunk drinking from the Li River. The hill is pierced with many caves and topped with a small pagoda.

- Reed Flute Cave (1 hour): Located 5 kilometers northwest of Guilin city, the Reed Flute Cave gets the name from the reeds used for making flutes and pipes that grow at its entrance. The cave is regarded as the largest and most impressive cave in Guilin. It is 240 meters long, and the length of the tour is about 550 meters offering a magic land of stalactites, stalagmites, stone pillars, stone curtains, birds, plants and animals in fantastic shapes and colors. The visit lasts for 40 minutes and there are a lot of steps. Watch your step as the lights are dim. You guide will show you by electric torch.

- Jiangtou Village in Jiuwu Town: Located at north, 32 km far from Guilin city, Jiangtou Village is reputed as one of seven the most valuable ancient villages in China. It has more than 620 residents' houses built in Ming and Qing Dynasties with 800 years history. What is interesting is that 90 percent of residents there share the same family name—Zhou. According to history, most of them are descendants of Zhou Dunyi, a famous scholar of Neo-Confucianism and writer in Northern Song Dynasty. People there show the highest respect for education, and there were over 160 successful candidates in imperial exams of different levels during the Ming and Qing Dynasties. Ancient well, long alleys, stone arch bridge, exquisite wooden carvings bring you back to ancient time.
Day 4:
Guilin to Yangshuo
- Li River Cruise from Guilin to Yangshuo. (4 hours): A cruise along the Li River between Guilin and Yangshuo is an unforgettable experience. As you take in the stunning scenery, there's something interesting to see at almost every bend in the river. Between spectacular limestone peaks you'll see graceful bamboo groves, farmers tending rice paddies, and lumbering water buffaloes pulling carts or cooling off in the river. You may see fishermen gliding along on their narrow bamboo rafts, and if you're very lucky you might see one of the famous fishing cormorants. Boats depart from various wharves, according to the height of the river at different times of the year.The Li river cruise is by a medium size boat which can accommodate about 140 passengers.
Day 5:
Yangshuo to Guilin to Kunming, Flight No. TBA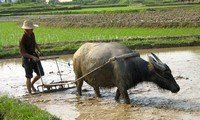 Yangshuo Countryside Cycling, Our guide and driver will escort you from Yangshuo to Guilin, Airport Transfer (Guilin), Airport Transfer (Kunming)

- Yangshuo Countryside Cycling: Experience the hustle & bustle of the Yangshuo traffic for 10 minutes before you escape onto the country roads, lanes and tracks of the distinctive and beautiful Yangshuo countryside. Biking alongside the paddy field and orchards that surround the famous mountains will give a fascinating insight into life in rural China. You will have a family visit on the half way. It is an opportunity to see a real country life and talk to the local farmers.
Day 6:
Kunming, The Stone Forest, Green Lake Park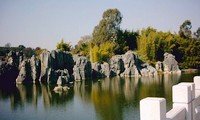 - The Stone Forest (2 hours): A fantastic natural phenomena located 90 km southeast of Kunming. The various shapes of karst landscape was formed due to millions of years' movement of Earth. The Stone Forest area is the home of the Sani people, their folk customs has become one spectacular scene, the colorful embroidery and minority dances combine with the natural sceneries, which will surely leave you a deep impression.

- Green Lake Park (1 hour): Located just opposite Yunnan University, it is one of the most picturesque parks in downtown Kunming. There are nine spring outlets at north of the lake, so it was also named "Nine Dragon Pond" in ancient times. Here you may take a leisure walk or enjoy the performance (playing Taiji, Mahjong and local operal) by local people. In November and December every winter, huge flocks of red-beaked gulls migrate there from Siberia, constructing a nice scene.
Day 7:
Kunming to Lijiang (Watch the Video ), Flight No. TBA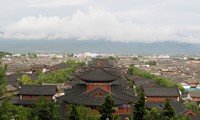 - Lijiang Ancient Town (2 hours): It is situated in the middle area of the county, which is more than 2400 meters high above sea level. It enjoys beautiful scenes, an indeed famous city with long history and splendid culture, it is very rare in China that such well-preserved minority ancient city still exists. The old town is quite busy in the afternoon and evening with an active atmosphere of the lights and crowd. An early morning visit will be less crowded.

- Lion Hill (1 hour): Both the hill and the wooden structure called Wangulou provide good views of the Old Town and the surrounding countryside.
- No.8 Lv Xue Zhai Restaurant: The restaurant is decorated in courtyard style of Naxi region and mainly provides Naxi cuisine as well some Chinese dishes.
Day 8:
Spruce Meadow on Jade Snow Mountain, Baisha Murals at Baisha Village
- Spruce Meadow on Jade Snow Mountain (2.5 hours): Half way up Shanzidou, in the spruce jungle, is hidden a vast meadow called Spruce Meadow. Its altitude is 3,240m. Every spring and summer, the Spruce Meadow stands out on the mountain ridge like a carpet of greenery. The legend of a couple of lovers who died for love certainly dyes the area with a romantic hint. It is also a popular spot for photography and local ethnic dancing performances.

- Baisha Murals at Baisha Village (30 minutes): Painted over a thousand years ago, the murals combine the cultures of Han, Tibetan and Naxi people displaying the life stories of the Tibet Buddhism, Confucian and Taoism.
- Baisha Shiguang Restaurant: The restaurant is located in Baisha Village and provides mainly Naxi cuisine along with some Chinese dishes.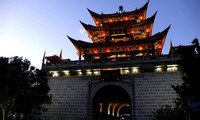 Our guide and driver will escort you from Lijiang to Dali, Cruise on the Erhai Lake, Ancient City of Dali, Houses of Bai People in Xizhou

- Cruise on the Erhai Lake (2 hours): The area around Lake Erhai is blessed with a mild climate and fertile land with forests containing valuable stocks of timber, medicinal herbs and rare animals. A cruise around the lake and its islands is an excellent way to explore the area and visit a working fishing village. Fifteen minutes' wait is sometimes required if there are less than five people to take the boat.

- Ancient City of Dali (1 hour): The ancient city of Dali is 13 kilometers away from Xiaguan, Dali city, and is located at the foot of Cangshan Mountain. It was built in the year Hongwu 15 of Ming Dynasty (1382 AD). It ranks in the first list of Famous Historic and Cultural Cities of China. There runs clear springs, and lives simple and unsophisticated local Bai people. The local people have a habit of growing flowers in their gardens, with the clear streams of water, finely decorated the traditional houses, a city well worth visiting.

- Houses of Bai People in Xizhou (30 minutes): The Houses of Bai people in Xizhou are located in the Xizhou Town which is 16 kilometers away from the Ancient City of Dali. Xizhou is not only a famous historic city, but also a typical commercial town of Bai people. It is one of the cradles of National capitalism of Bai people, and a famous hometown to overseas Chinese in Yunnan. You will see typical Bai traditions and dresses there. Some buildings are old and typical ancient architectures, which are the real local house. On the outside walls of each house, there are numerous exquisite paintings showing the art atmosphere.

- Kaiyi's Kitchen: Kaiyi's Kitchen is one of the most popular coffee shops on the foreigner's street. There are more than 200 options on the menu which include the western- style and the Asian food.
Our guide and driver will escort you from Dali to Liuku
Day 11:
Liuku to Bingzhongluo
Our guide and driver will escort you from Liuku to Bingzhongluo, Nujiang Grand Canyon

- Nujiang Grand Canyon: Nujiang Grand Canyon is originated from Yarlung Zangbu Grand Canyon, stretching for more than 300 kilometers within Yunnan Province. The average depth of Nujiang Grand Canyon is 2000 meters, while the deepest point is located at Bingzhongluo, at 3500 meters deep.
Day 12:
Bingzhongluo to Gongshan
Our guide and driver will escort you from Bingzhongluo to Gongshan, Puhua Tibetan Buddhism Temple

- Puhua Tibetan Buddhism Temple: Puhua Tibetan Buddhism temple was established during the Qing Dynasty. This temple presents Chinese culture and excellent architecture.
Day 13:
Gongshan to Liuku
Laomudeng Church, Lisu Ethnic Bathhouse, Performance of Lisu chorus, Our guide and driver will escort you from Gongshan to Liuku

- Laomudeng Church: Laomudeng village in Fugong in home to 180 families. Laomudng is from the Nu ethnic language and means "a place people like to visit". The church here is the biggest in the area and has a capacity of 500 people.

- Lisu Ethnic Bathhouse: When spring comes every year, the Lisu ethnic people use this bathhouse to bath. This tradition has been kept for hundreds of years. People of all ages and both sexes will come here for a bath where the holy spring water is reputed to wash away all the unlucky things.

- Performance of Lisu chorus: An example of heterophony the art originated in their daily life and work of the Lisu people who are skilled singers.
Our guide and driver will escort you from Liuku to Dali.
Day 15:
Dali to Kunming to Hong Kong, China Eastern Airline MU5982 Dep 08:35 - Arr 09:10, connect Flight No. TBA
Hotel to airport Transfer (Dali).
Just let us know your travel style!
Guide vs. Free-time ratio / Hotel Style & Interests / Dates / People
We will then adapt this tour and create a unique quote based on your individual needs.

Free Quote