Itinerary
You will be taken to your hotel in style in your own private vehicle with your own tour guide and driver.
Stay connected: A Free SIM Card Wi-Fi Rental
Day 2:
Beijing: Tiananmen Square, Forbidden City, Temple of Heaven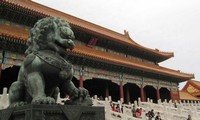 Tiananmen Square has witnessed significant events through the history, as has the Forbidden City on its north side. On the way through the complex the magnificent palace halls and courtyards give way to human scale personal Imperial quarters, ending in a delightful private garden.
Temple of Heaven was built in Ming Dynasty for the annual sacrifices and rituals for good harvest. The ancient parkland surrounding it was closed to all but the highest ranking people, but now it is open to everyone, and locals like to exercise among the trees.
Day 3:
Beijing: Mutianyu Great Wall, Liang Zi Massage Center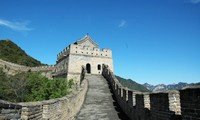 The Mutianyu Great Wall is a combination of wonderful scenery in a rural location, with less tourists but a cable car to take you up in comfort, which is why we choose it for our customers.
After a morning of walking, a foot massage at the famous Liang Zi gives you a relaxing sample of the Traditional Chinese Medicine. Roast Duck Dinner ends the day at the famed Quanjude Restaurant.
Day 4:
Beijing: Hutong Tour, Learn to apply Facial Makeup for the Beijing opera, WangFujing Shopping Street, Xiushui Street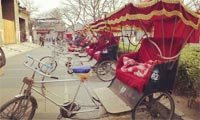 A Hutong is an ancient way of living in courtyard houses connected by narrow names, and it is fast disappearing or changing. A rickshaw ride to visit a local family and the Drum or Bell Tower is a great way to see more.
Applying the makeup for the Beijing Opera is an art form in itself, you have a chance to learn what different styles signify in a character, and then you have a chance to try the makeup to a mask.
WangFujing Shopping Street in the center of the city is a shopper's paradise with hundreds of stores, and Xiushui Street (Silk Market) is a place for a good bargain in silk, cashmere, or other luxury items.
Day 5:
Flight to Xi'an, Shaanxi History Museum, Xian City Wall with Bicycle, Dumpling Making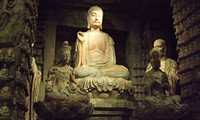 In the morning your guide will escort you to the airport for your flight onwards to Xi'an.
Shaanxi History Museum has an exquisite collection of artifacts from Neolithic times to the golden era of Shaanxi when the capital was here, creating a picture of the developing society.
Xi'an City Wall has a long history and is the most complete city defense system left intact in China. Cycling along the top is a unique experience; there is 14km of smooth ride and great views of the city below.
Jiaozi, or dumplings, are a favorite among Northern Chinese people, delicious and easy to make. A teacher will share some basic skills and savor the results with you.
Day 6:
Xi'an: Terracotta Army, Big Wild Goose Pagoda, Muslim Quarters
The Terracotta Warriors and Horses are not only a magnificent archeological find, but an insight into sculpting and art in the time of the First Emperor Qin; the delicate details added to prefabricated parts create a stunning effect of lifelikeness.
Big Wild Goose Pagoda has been a landmark of Xi'an and a pilgrimage place for those visiting the adjacent Da Ci'en Temple for centuries. Muslim Quarters are where the descendants of Silk Road merchants have lived for generations; there is an old blue stone avenue with a distinct bazaar feel.
Day 7:
Flight to Shanghai, Shikumen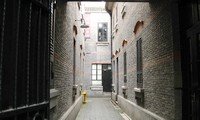 After a flight to the 'Paris of the Orient', your guide will take you to see Shikumen buildings, popular in Shanghai from 1860's, which combined Western and Chinese architecture. Many have been demolished, but some have been preserved and changed into stylish bars and restaurants.
Day 8:
Shanghai: Yuyuan Garden, The Bund, Shanghai World Financial Center, Yuyuan Market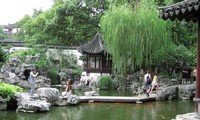 Yuyuan Garden in the Old Quarter is a Ming Dynasty creation, a piece of ancient history amidst a largely new city. The adjacent Yuyuan Market is teeming with crafts men selling their wares and local snacks. The Bund is a reminder of the European heritage with its mixture of facades from different countries, and the Shanghai World Financial Center gives a magnificent view of the pulsing city life below its glass floored viewing platform.
You don't need to worry about getting all your baggage to the airport; your guide will escort you there in a private car, and help you with arrangements. If you wish to customize this tour, add extra days, anything is possible, even staying in a family homestay. China Highlights' motto is 'Discovery Your Way!'.
Just let us know your travel style!
Guide vs. Free-time ratio / Hotel Style & Interests / Dates / People
We will then adapt this tour and create a unique quote based on your individual needs.

Free Quote