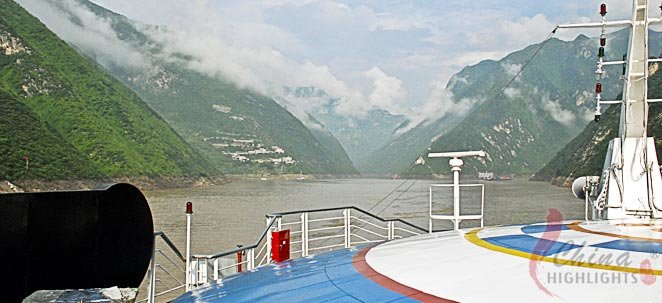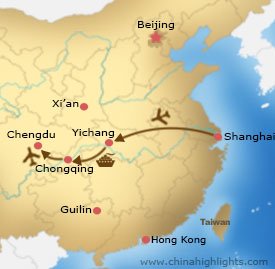 Itinerary
Day 1:
Arrive in Shanghai
Your tour gets to a relaxing start with your own guide and driver meeting you in arrivals and transporting you in the comfort of your own car to the hotel.
Stay connected: A Free SIM Card Wi-Fi Rental
Day 2:
Shanghai: The Shanghai World Financial Center, Yuyuan Garden, The Bund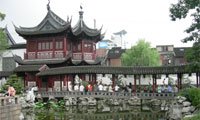 The Shanghai World Financial Center is known for the dizzying view of the cityscape below form its glass floored observation platform. Yuyuan Garden in the old quarter on the other hand is a Ming Dynasty treasure, created to exude harmony and tranquility, and the surrounding market is very tempting with its crafts and local snacks.
The Bund is the epitome of Old Shanghai; elegant facades reminding of the European influence and the tree lined river side giving spectacular views of the new Shanghai with its gleaming high-rises.
In the morning your guide will take you to the airport for your flight to Yichang, where your Yangtze cruise departs.
Day 4:
Yangtze: Xiling Gorge, Three Gorges Dam Site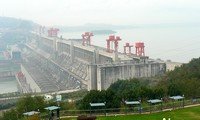 The first day is spent passing through the first gorge, Xiling, and the Three Gorges Dam that divides it into two. You can choose to walk on top of the dam to see exactly what this gigantic feat of engineering is like close by.
In the evening Captain's Welcoming Banquet gets the journey to a good start.
Day 5:
Yangtze: Shennong Stream Wu and Qutang gorges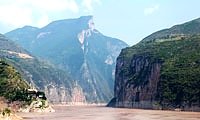 The highlight of the day is a shore excursion to explore the Shennong Stream, a tributary of the Yangtze. The water falls of crystal clear water, deep ravines and cliffs only accessible via old plank paths, and wonderful wild life is an unforgettable experience.
White Emperor City is an optional visit to see an old town, now an island formed by the peak of a mountain. Throughout the day the scenery gets more spectacular as you wind through the Wu and Qutang Gorges. Evening ends in the crew's performance.
Day 6:
Yangtze: Fengdu Ghost City, Captain's Farewell Banquet, Talent Show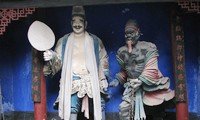 Fengdu Ghost City is famous as the legendary home of the King of the Dead, and a whole town with its eerie empty streets and houses is dedicated to the deity. A cable car takes you to the top of the mountain for some stunning views.
The evening's entertainment includes a talent show, so you may want to prepare something to share.
Day 7:
Arrival to Chongqing, Train to Chengdu
On arrival to Chongqing you will be met and taken to the station for your train to Chengdu and at the other end taken to your hotel to enjoy some free time.
Day 8:
Chengdu: Wu Hou Temple, Jinli Old Street, Panda Breeding and Research Center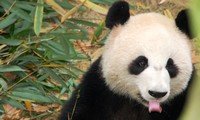 Wu Hou Temple is dedicated to the memory of a famous military strategist and his emperor, and has tranquil gardens. Jinli Old Street was a merchant part of the city and has been restored as a charming place to wander and sample some local delicacies, or if the mood takes you, a mug of Starbucks.
Panda Breeding and Research Center near the city is home to giant pandas, red (or lesser) pandas, and other endangered species. It has a lush natural environment with bamboo growing luxuriantly. Visit the nursery to see the highly successful breeding program, among the bamboo groves and shady walkways, and to view the pandas at rest or play. There is a panda museum where you can learn some information about giant pandas. It may be possible to take a photo with a panda. A substantial extra fee is applicable and is not always possible. Ask your travel advisor or tour guide in advance about it.
Day 9:
Chengdu: Du Fu Thatched Cottage, Chengdu People's Park, Chunxi Street, Shunxin Old Teahouse and Sichuan Opera
Du Fu Thatched Cottage is on the grounds of beautiful gardens among ancient cypresses; the adjacent small museum is dedicated to this great poet. Chengdu People's Park is a haven within the center of the city; the chrysanthemum show each autumn is especially delightful. At weekends the locals come here to practice taichi and sing traditional opera
Chunxi Street is a gleaming shopping area packed with restaurants, boutiques, and brand stores along with milling locals. Join the crowd and enjoy some retail therapy.
A favorite evening entertainment when in Chengdu is the Shunxin Old Teahouse Sichuan Opera combined with snacks and tea; the show ends in the famous "face changing", where it is impossible to detect how the masks disappear and reappear.
Your guide will escort you to the airport in plenty of time and makes sure everything goes smoothly before saying goodbye. If you need onward travel assistance or wish to customize this tour, just ask your travel advisor.
Just let us know your travel style!
Guide vs. Free-time ratio / Hotel Style & Interests / Dates / People
We will then adapt this tour and create a unique quote based on your individual needs.

Free Quote