Itinerary
- Summer Palace with boat Cruise and the Garden of Virtue and Harmony (2 hours): The palace is about 12 kilometers northwest of the city center and is equally as famous as the Forbidden City, the Summer Palace is called 'Yiheyuan'(Garden of Nurtured Harmony) in Chinese. It is the best preserved and the largest imperial gardens in China and one of Beijing's premier attractions. It is also possible to cruise on the lake which takes 10 minutes by the ferry boat.

- Tiananmen Square (50 minutes): Tian'anmen Square is the largest city square in the centre of Beijing, named after the Tiananmen (literally, Gate of Heavenly Peace) which sits to its north, separating it from the Forbidden City. It has great cultural significance as it was the site of several key events in Chinese history. As the world's largest city square and enduring symbol of China's national pride, it is surrounded by many imposing buildings including the Heavenly Gate (entry to the Forbidden City), Museums, government buildings and Chairman Mao's Mausoleum.

- The Forbidden City (2.5 hours): The Forbidden City was home to 24 emperors between 1368 and 1911.This "city within a city" is a World Heritage Site, and is the largest and the best preserved ancient imperial architecture complex in the world, with great square, halls and gates contrast with intricate halls, gardens, courtyards and quarters. The exhibitions, both permanent and temporary, are all important treasures of ancient China.
Day 3:
Oriental Taipan (Foot Massage. 90 Minutes) , The Mutianyu Great Wall(with round way cable car)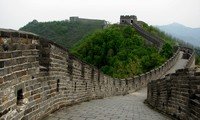 Oriental Taipan (Foot Massage. 90 Minutes) : "In the bustling metropolis, Oriental Taipan Massage & Spa is the destination for those in need of an oasis for relaxation or just a little bit of luxurious pampering.
Paired with the fragrance of essential oils, relaxing music, and health-conscious cuisine, a soothing massage or facial by our staff of masseuses and cosmetologists provides rejuvenation and total relaxation for the body, mind, and soul.
Catch up with friends or indulge in some precious 'me' time. A visit to Oriental Taipan Massage & Spa offers the perfect spa retreat."

- The Mutianyu Great Wall(with round way cable car) (2 hours): This less-crowded section of the Great Wall is a about 2.5 hours' drive from downtown Beijing. A cable car takes you to a good section (avoiding a very steep climb), where you can walk along the wall, through the watch towers and enjoy superb views as it snakes across the hills and mountains. You can return by cable car, walk down or walk along the wall for about an hour to descend by chairlift. Wear good walking shoes and protection from the weather.
Day 4:
Hutong Cuisine Morning Cooking Class, Hutong Cuisine Condiments Lesson, Xiushui Street, WangFujing Shopping Street, Hutong Cuisine Market Tour
Hutong Cuisine Morning Cooking Class:
Beijing's original Hutong cooking school, Hutong Cuisine remains the best value and offers the most hands-on practice. Chunyi Zhou, a Guangzhou native, who speaks perfect English, studied in Chinese culinary schools in Guangdong and Sichuan, and conveys a rich understanding of local ingredients and seasonings to students through lots of hands-on practice. In each class she demonstrates five dishes, and students practice making two or three of them. Each day's menu is structured around dishes that share a specific cooking technique, such as steaming or dry-frying, so that students also learn a cooking method. Classes are held in a small open courtyard space (covered and heated in winter) and end with a shared meal.
Schedule: 10:30am-2:30pm cooking class (everyday except Wed). Market tour (optional, 100RMBp/p); seasoning and knife skills lesson (optional, 65RMBp/p).
Class size: 6 maximum

Hutong Cuisine Condiments Lesson: Explain the difference of light soy sauce and dark soy sauce, white vinegar and dark vinegar, cooking wine and shaoxin wine; the different quality grade and good brands. This is important for Chinese cooking, suggest take it.
Time: 0.5

- Xiushui Street: Xiushui Street (Silk Market) has a variety of goods: silk, cashmere, clothes, leather goods, garment, hats, shoes, carpet, souvenir, jewelry, almost anything imaginable can be found in this glitzy mall. Many fake versions of world famous brands are available despite the government making efforts to stamp out the trade. Most of the vendors in Xiushui can speak a little English and they usually show the price on a calculator. You need to be good at bargaining.

- WangFujing Shopping Street: Wangfujing is considered the central heart of the city of Beijing. Along the 810-metre-long street and in an area of about 810 square meters are over 200 shops. The new street provides convenience for pedestrians since vehicles are prohibited from most of the shopping area. In spite of being modern, the renovated Wangfujing Street has retained its traditional cultural atmosphere. The street combines traditional and modern styles with culture and commerce.
Hutong Cuisine Market Tour: 8:45am – 10:00am( 8:30am - 10am from May 12 ) every morning except Wednesday. Visit local market, explain ingredients and spices, buy food for cooking.
Time: 1.5
Day 5:
Beijing to Xian, Flight No. TBA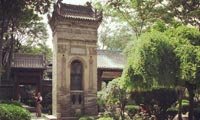 Hotel to airport Transfer (Beijing), Airport Transfer (Xian), Great Mosque, Xian City Wall with Bicycle

- Great Mosque (1 hour): In the heart of Xian's Muslim quarter, close to the city centre, this is one of the largest Islamic mosques in China. Remarkable for the combination of Chinese architecture with Islamic practice, the courtyards align from east to west facing Mecca. The pavilions, halls and gateways are wonderfully decorated, and this is an active place of worship for the Hui descendants of Silk Road traders and travelers.

- Xian City Wall with Bicycle (1.5 hours): The walls, ramparts, gates and watchtowers form one of the oldest and most complete city defenses still around. Built in the 13th century on the foundations of the original Tang Forbidden City surrounding the city centre, it is a major landmark, and the best preserved, as well as the oldest and largest of the city defense systems in China. We operate this with bicycle. If the weather is not good for biking on the city wall, we will substitute a visit to the Bell Tower. Your guide will be very glad to take you the Bell Tower after you have been to look at the city wall.
Day 6:
Xian to Shanghai, Flight No. TBA
Muslim Quarters, The Terracotta Warriors and Horses, Hotel to airport Transfer (Xian), Airport Transfer (Shanghai)

- Muslim Quarters (1 hour): The Muslim quarters lies 100 meters west of the Bell tower in downtown Xi'an. The 500 meters long avenue paved by bluestones are dotted with many unique stall, souvenir shop, café and bars which are mostly run by Muslim people. Tourists, especially from overseas come and shop here.

- The Terracotta Warriors and Horses (2 hours): Discovered accidentally in 1974, this incredible army of over 7000 soldiers, archers, horses and chariots in full battle array has guarded Emperor Qin's tomb since 210BC. Each figure is unique, and the painstaking repair and excavation continues in 3 pits which are protected inside huge hangars. 1.5 hours from Xian, there is also an excellent museum and film about the history of the vaults. Photos (no flash) are allowed. Wear comfortable walking shoes.
Day 7:
Shanghai, Yuyuan Garden, The Bund, The Shanghai World Financial Center, Shanghai Museum (Audio Guide included)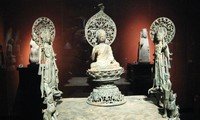 - Yuyuan Garden (1 hour): Yuyuan Garden is located in the center of Shanghai old quarters. It was a private garden built in 1559 during the Ming Dynasty, with typical Chinese classic architecture and style. The complex covers an area of 2 hectares, with rockeries, pavilions, ponds and corridors. Yuyuan Garden is surrounding by a busy market place, where visitors can find everything from popular local snacks, handicrafts, antiques and souvenirs to some famous time-honored restaurants.

- The Bund (40 minutes): This 1.5-kilometer-long embankment runs along the western bank of Huangpu River. On its west side it is the "architecture gallery" with 52 well-preserved old European style buildings. Once the major trading and commercial center of old Shanghai, the Bund has now taken on new vitality, with futuristic developments, chic restaurants, top end shops and bars offer plenty to see and do-and by night it's magic!

- The Shanghai World Financial Center (40 minutes): Shanghai World Financial Center is located in Pudong District, reaching a height of 492 meters (1,615 feet). It is now a new landmark of prosperous Shanghai. It was the second tallest building in the world when it was completed in 2007. Its observation deck, at 474 meters (1,555 feet) above the ground, is currently the tallest in the world. The multi-function skyscraper consists of hotels, apartments, restaurants, shopping malls, offices and observation decks.

- Shanghai Museum (Audio Guide included) (1.5 hours): The biggest, and many think the best museum in China. The galleries in this outstanding building display stunning collections of bronzes, sculptures, ceramics and porcelain, paintings, calligraphy, seals, jade, coins, furniture, ethnic artefacts from minority groups, temporary travelling exhibitions from places like the Guggenheim, and so much more ... give yourself time to enjoy it.
Day 8:
Shanghai Shopping Tour, Shikumen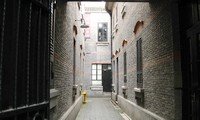 - Shanghai Shopping Tour (4 hours): Shanghai is "the Shopping Paradise" and sometimes called "the Oriental Paris'. Shopping centers and departments stores abound but the small unique hundred year old shops and shops for special commodities are also great shopping experiences. Nanjing Road is world famous for both souvenirs shops and expensive brand name shops. Our expert guides who knows exactly where to take you.

- Shikumen (40 minutes): Shikumen: also called "stone gate", is a style of housing, where 80% of Shanghainese was born and grow up before 1990s. Now with the economy developing, Shikumen has changed a lot, turns into a gathering place with bars, tea houses and entertainment centers. However, you still could take a glance at Wu Li Xiang, which is a small exhibition of the old Shanghainese' home furnishings.
Day 9:
Shanghai to Guilin, Flight No. TBA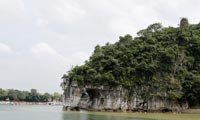 Hotel to airport Transfer (Shanghai), Airport Transfer (Guilin), Walk the Four Lakes, Reed Flute Cave, Elephant Trunk Hill

- Walk the Four Lakes: Guilin's four lakes and two rivers have been connected to form a one of Guilin's best scenic walks. Morning and evening is the time to see local retired people practice Tai chi and folk dancing along the banks of the river and lakes or you may see a couple taking their wedding pictures. Your guide will be able to tell you about the best time and sections to visit.

- Reed Flute Cave (1 hour): Located 5 kilometers northwest of Guilin city, the Reed Flute Cave gets the name from the reeds used for making flutes and pipes that grow at its entrance. The cave is regarded as the largest and most impressive cave in Guilin. It is 240 meters long, and the length of the tour is about 550 meters offering a magic land of stalactites, stalagmites, stone pillars, stone curtains, birds, plants and animals in fantastic shapes and colors. The visit lasts for 40 minutes and there are a lot of steps. Watch your step as the lights are dim. You guide will show you by electric torch.

- Elephant Trunk Hill (40 minutes): Elephant Trunk Hill is located at the junction of Li River and Peach Blossom River. It is the symbol of Guilin with 55 meters high and got its name because its shape resembles an elephant with its trunk drinking from the Li River. The hill is pierced with many caves and topped with a small pagoda.
Day 10:
Guilin to Yangshuo
- Li River Cruise from Guilin to Yangshuo. (4 hours): A cruise along the Li River between Guilin and Yangshuo is an unforgettable experience. As you take in the stunning scenery, there's something interesting to see at almost every bend in the river. Between spectacular limestone peaks you'll see graceful bamboo groves, farmers tending rice paddies, and lumbering water buffaloes pulling carts or cooling off in the river. You may see fishermen gliding along on their narrow bamboo rafts, and if you're very lucky you might see one of the famous fishing cormorants. Boats depart from various wharves, according to the height of the river at different times of the year.The Li river cruise is by a medium size boat which can accommodate about 140 passengers.
Day 11:
Yangshuo to Guilin to Hong Kong, Flight No. TBA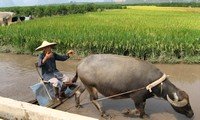 - Yangshuo Countryside Cycling: Experience the hustle & bustle of the Yangshuo traffic for 10 minutes before you escape onto the country roads, lanes and tracks of the distinctive and beautiful Yangshuo countryside. Biking alongside the paddy field and orchards that surround the famous mountains will give a fascinating insight into life in rural China. You will have a family visit on the half way. It is an opportunity to see a real country life and talk to the local farmers.
Day 12:
Harbour City for Shopping Recommendation, Central Luxury Brands Street for Shopping Recommendation
- Harbour City for Shopping Recommendation: Located in the Tsim Sha Tsui's busiest commercial area, Harbour City is the largest and one of the most famous shopping and entertainment complexes in Hong Kong, offering a wide variety of fashion and trendy brands. The nearby Star House features shops selling the latest electronic and computer equipment.

- Central Luxury Brands Street for Shopping Recommendation: Hong Kong's Central Business district houses many shimmering skyscrapers and marbled shopping malls with designer shops and exclusive brand names in abundance, including The Landmark, Prince's Building and the IFC mall.
Day 13:
Depart Hong Kong, Flight not included
Hotel to airport Transfer (Hong Kong)
Just let us know your travel style!
Guide vs. Free-time ratio / Hotel Style & Interests / Dates / People
We will then adapt this tour and create a unique quote based on your individual needs.

Free Quote