Itinerary
Being met by your personal guide and driver will get your time in Beijing to a flying start, no waiting for taxis or trying to find hotel transport service.
Stay connected: A Free SIM Card Wi-Fi Rental
Day 2:
Beijing: Tiananmen Square, Forbidden City, Hutong Tour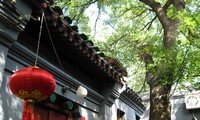 Tiananmen Square has seen the rise and fall of many an emperor, and is now the epitome of new China, whereas the Forbidden City still evokes images of imperial court with its symbolism and decorations.
The Hutong Tour takes you to explore the age old alleyways on a rickshaw; a visit to a local family makes it more personal and your guide brings everything to life with explanations of the meaning of doorway decorations.
Day 3:
Beijing: Mutianyu Great Wall, Temple of Heaven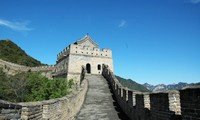 The Mutianyu Great Wall is known for stunning views and having most watchtowers, because the area was strategically very important. There is a cable car ride to the top for easy access.
The Temple of Heaven was a Taoist sacrificial center where the emperors prepared for and performed meticulous rituals to ensure good harvest. This is a fascinating area and surrounded by beautiful gardens and living culture, as people exercise and play traditional and modern games.
Dinner is booked at Quanjude Roast Duck Restaurant, famous for their particular recipe for this Beijing dish.
Day 4:
Flight to Chongqing, Goose Neck Park, Ciqikou Old Town, Three Gorges Museum, Yangtze Cruise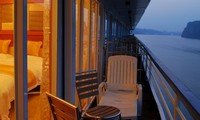 After a flight to Chongqing you will have a chance to see the Goose Neck Park, where the locals enjoy fresh air and relax; there is also an exceptionally long painting of the Yangtze. Ciqikou Old Town has had some restoration work, but retains the feeling of an old community and has a mouthwatering variety if local snacks.
A Light Rail ride takes you to the riverside, giving you great views of the city and Jialing River; your guide will see you settled in the boat before saying goodbye.
Day 5:
Yangtze: Shibaozhai, Welcoming Banquet, Dancing Party
Shibaozhai is a beautiful wooden pagoda built to commemorate famous Chinese poets, clinging to the mountainside protected from the river by a small dam. Fengdu Ghost City is an optional addition to the day: according to legends the King of the Dead lives in this hauntingly empty place. A cable car to the top of the mountains gives quite spectacular views.
Day 6:
Yangtze: Qutang Gorge, Wu Gorge, Shennong Stream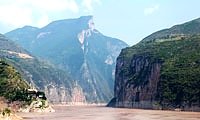 Qutang and Wu Gorge reveal their stunning scenery in the course of the day, and a shore excursion to the Shennong Stream lets you get closer to the magical waterfalls, cliffs and wildlife teeming on the banks of the tributary river.
White Emperor City is an optional choice; this old town is now an island due to the risen water levels.
Day 7:
Three Gorges Dam Site, Flight to Beijing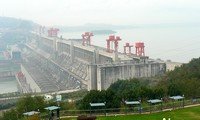 Visit to the magnificent Three Gorges Dam ends the cruise along the Yangtze; a climb to the top of this gigantic structure lets you see the force of the water it contains.
A private car will pick you up from Yichang and take you to the airport for your flight back to Beijing.
Your guide will take you to the airport to make sure you get the most of your time in Beijing and will arrive for your flight in time.
Just let us know your travel style!
Guide vs. Free-time ratio / Hotel Style & Interests / Dates / People
We will then adapt this tour and create a unique quote based on your individual needs.

Free Quote