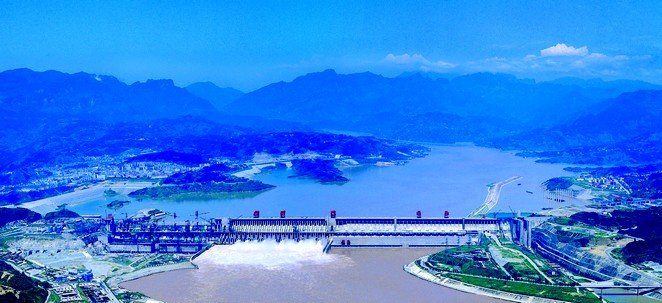 Itinerary
Day 2:
Chongqing to Yangtze
Panda Room in Chongqing Zoo, Chongqing People's Congress Hall, Ciqikou Old Town, Three Gorges Museum, Chongqing old resident area, Hotel to Cruise pier Transfer (Chongqing), Board the ship from 5:00pm to 8:00pm and departs Chongqing at 9:00pm.(Dinner is not included)

- Panda Room in Chongqing Zoo (2 hours): Located in the western suburbs of the city, Chongqing Zoo occupies an area of 45 hectares. There are some rare animals including Golden hair monkeys and South China Tigers. In Panda Room, visitors can see the giant and lesser pandas and their offspring.In the mornings, many local people practice Tai chi at the zoo. Join them if you wish.

- Chongqing People's Congress Hall (1 hour): Located in the Xuewen Wan, Renmin Road, Chongqing People's Congress Hall is a giant traditional building with a large square. Early morning is the best time to visit it when you will be able to watch the local people doing their morning exercises like dancing, walking, practicing tai chi or playing games on the square.

- Ciqikou Old Town (1.5 hours): This lively old area has been partly restored, and remains an authentic and busy community. The old wooden houses and narrow streets furthest from the river are mostly unimproved, closer to the river there are craft and souvenir shops, teahouses and music, and lots of local food and snacks. The locals certainly love their food – this is a good chance to try some.

- Three Gorges Museum (2 hours): The best exhibits are those on the history of the Yangtze and, of course, the Dam. It also houses some excellent stone and terracotta sculptures, art and interesting artifacts, items from the war years, and temporary exhibitions. The museum faces the impressive People's Hall, built to resemble the Temple of Heaven, across a lively square, itself a hub of activity.

- Chongqing old resident area (20 minutes): Chongqing is a city build on the mountain and became a modern city. But Wander through narrow alleyways past street shops to discover authentic Chongqing. Barter with the Chinese merchants and come away with bargains if you are good enough! Climb the steep hills next to the Yangtze and discover people living as they have done for many hundreds of years.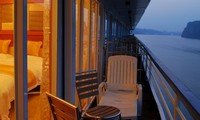 Welcoming Banquet, Dancing Party, Shore excursion to Shibaozhai(14;00-16;00).Optinal tour to Fengdu Ghost City(RMB260 per person).

-Shibaozhai, literally means Stone Treasure Fortress, Located in Zhong County, it was first built in Qing Dynasty in 1750. Shibaozhai is one historic site that will look much different in 2009. The wooden architecture stands on the riverside. It is built by catch upon a rectangular rock with sheer cliffs with a height of 56 meters and 12 stories. And every floor of the wooden structure contains interesting artifacts. Each of the 12 floors of Shibaozhai is dedicated to a famous general of the Three Kingdoms period (220-265AD), a local scholar or a renowned Chinese poet.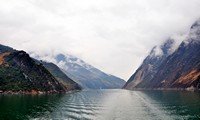 Qutang Gorge, Wu Gorge, Shennong Stream(1:30pm-5:30pm), Crew's Performance

--Passes through the 1st gorge--Qutang Gorge.
Passes through the 2cd gorge---Wu Gorge.
Shore excursion to Shennong Stream(1:30pm-5:30pm). You have the option of visiting White Emperor City(RMB260 per person).
Crew's Performance.
Sails through the 5-steps Ship locks.
Shennong Stream is another tributary of the Yangtze River, and its fast-flowing, crystal clear water runs southwards through deep gorges. The stream races past large and small karst caves, flocks of swallows, sheer cliffs, deep gorges, waterfalls, three-colored springs, rapids, the ancient plank path, a suspended coffin in the cliff, groups of ancient tombs and marvelous karst formations
Day 5:
Yangtze to Yichang to Shiyan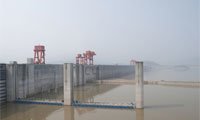 Cruise pier Transfer (Yichang), Our guide and driver will escort you from Yichang to Shiyan, Three Gorges Dam Site

-Shore excursion to The Three Gorges Dam Site. Arrive in Yichang at 1:00pm.
Three Gorges Dam, the largest water conservancy project ever undertaken by man and it has been a dream for several generations of Chinese people. The construction of the dam formally began in 1994. The body of the dam was completed in 2003, and the whole construction has been completed in 2009. It will be 2,335 meters long, 185 meters high, 18 meters wide on the top and 130 meters wide at the bottom.The tourists can get access to the top of the dam and enjoy different kinds of photo opportunities.
Day 6:
Shiyan to Wudang Shan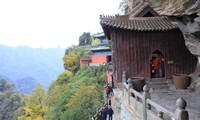 - Mount Wudang: It's located in Wudang Town of Shiyan City, in the north of Hubei Province. Mi Fu, a great painter and calligrapher in Northern Song Dynasty (960-1127), regarded it as the Number One Mountain under Heaven. With its many peaks, gullies, ravines, streams, and waterfalls, Mount Wudang is famous for its ancient building complex. There are also many Taoist monasteries.

- Jindian Temple: Jindian Temple is on the top of Mount Wudang. First built in Ming Dynasty, 1416, it is the biggest architecture made of bronze and it is the most famous temple on the mountain. This Taoist temple is listed as one of the important heritage sites under state protection in 1961.

- Nanyan Temple: Nanyan Temple is a traditional Taoist temple, which has a long history of about 600 years. It is listed as one of the important heritage sites under state protection. It is also the best palace where you can see the most beautiful scenery on the mountain.
Day 7:
Wudang Shan to Wuhan, Train No. D5212/D5209 (Shiyan Railway Station - Wuhan Railway Station) Dep 12:20 - Arr 15:52
Hotel to Train station Transfer (Wudang Shan), Train station Transfer (Wuhan)
Day 8:
Depart Wuhan, Flight not included
Hotel to airport Transfer (Wuhan)
Just let us know your travel style!
Guide vs. Free-time ratio / Hotel Style & Interests / Dates / People
We will then adapt this tour and create a unique quote based on your individual needs.

Free Quote