Itinerary
Day 1:
Arrive in Beijing, Flight not included
Airport Transfer (Beijing)
Day 2:
Beijing: Forbidden City, Tiananmen Square, Hutong Tour and Pearl Store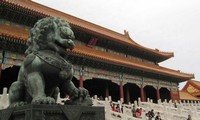 Forbidden City: The Forbidden City was home to 24 emperors between 1368 and 1911.This "city within a city" is a World Heritage Site, and is the largest and the best preserved ancient imperial architecture complex in the world, with great square, halls and gates contrast with intricate halls, gardens, courtyards and quarters. The exhibitions, both permanent and temporary, are all important treasures of ancient China.
Tiananmen Square: Tian'anmen Square is the largest city square in the centre of Beijing, named after the Tiananmen (literally, Gate of Heavenly Peace) which sits to its north, separating it from the Forbidden City. It has great cultural significance as it was the site of several key events in Chinese history. As the world's largest city square and enduring symbol of China's national pride, it is surrounded by many imposing buildings including the Heavenly Gate (entry to the Forbidden City), Museums, government buildings and Chairman Mao's Mausoleum.
Hutong Tour in Dongcheng District: Hutong is a maze of historic alleyways with old single storey traditional courtyard houses, which are now fast disappearing. In this one hour tour, you can hop on a rickshaw to ride through the narrow alleys as well as visit a local family and find out about the different thresholds of the courtyards.
Pearl Store: China's freshwater pearls are celebrated throughout the world. See how they are produced including some of the latest technology, and learn how to spot a fake. The outlet also offers a range of items produced from pearls and pearl oysters which goes far wider than jewellery.
Day 3:
Beijing: Temple of Heaven, Mutianyu Great Wall and Shahe Cloisonne Factory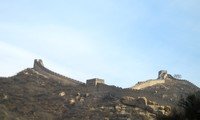 Temple of Heaven: Built in 1420 during the Ming Dynasty, Temple of Heaven is a complex of Taoist buildings where emperors of Ming and Qing dynasties visited for annual ceremonies of pray for good harvests. Located in the south of Central Beijing, it covers an area of 273 hectares. Temple of Heaven was enrolled as a World Heritage Site by UNESCO in 1998.
Mutianyu Great Wall: This less-crowded section of the Great Wall is a about 2.5 hours' drive from downtown Beijing. A cable car takes you to a good section (avoiding a very steep climb), where you can walk along the wall, through the watch towers and enjoy superb views as it snakes across the hills and mountains. You can return by cable car, walk down or walk along the wall for about an hour to descend by chairlift. Wear good walking shoes and protection from the weather.
Shahe Cloisonne Factory: Sha He Cloisonne Factory manufactures and sells high quality Cloisonne ware. High quality Cloisonne also called "Copper - body and wire inlaid Enamel" requires an elaborate and complicated manufacturing process including hammering, filigree welding, enamel filling, surface polishing and gilding. This is a popular place for those looking for special, quality souvenirs. China Highlights customers have the opportunity to see the manufacturing process. This is an exclusive offer for our customers! There is no pressure to buy!
Day 4:
Beijing to Xian, Flight No. TBA; Summer Palace, Bird's Nest, Water Cube, Hotel to airport Transfer (Beijing), Airport to Hotel Transfer (Xian)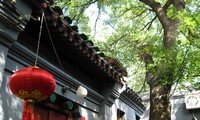 Summer Palace: Much-loved summer retreat of the Imperial families, the lovely landscaped gardens, halls, pavilions and corridors are set around the lake and rivers in natural harmony. It is the largest and best preserved imperial garden in China, and also a World Heritage Site.
Exterior visit of Beijing Olympic Stadiums (Bird's Nest and Water Cube): Located at the north end of the central axis of Beijing City, with a large area of 1215 hectares, it contains National museum, exhibition area, Olympic Village and Olympic competition avenues. Approximately 31 venues are used in Beijing Olympics, including National Stadium, the Bird's Nest and National Aquatics Center. You will explore the park, but it doesn't include going inside the Bird's Nest and Water Cube.
Day 5:
Xian: Terracotta Warriors and Horses, Wild Goose Pagoda and Arts Center
The Terracotta Warriors and Horses: Discovered accidentally in 1974, this incredible army of over 7000 soldiers, archers, horses and chariots in full battle array has guarded Emperor Qin's tomb since 210BC. Each figure is unique, and the painstaking repair and excavation continues in 3 pits which are protected inside huge hangars. 1.5 hours from Xian, there is also an excellent museum and film about the history of the vaults. Photos (no flash) are allowed. Wear comfortable walking shoes.
Big Wild Goose Pagoda: A major Buddhist site, the simple, elegant brick Pagoda stands in the grounds of the attractive Da Ci'en Temple. The Pagoda was built in the 7th century to house the Buddhist materials that Xuanzang (Tripitaka) brought back from his epic journey to India. The Temple complex has several large halls with some great Buddhist statues and murals.
Xi'an Imperial Fine Arts center: Xi'an Imperial Fine Arts mainly manufactures jade carvings and lacquer ware. Tourists can learn how the fine Chinese jade carved and the function of jade.
Day 6:
Ancient City Wall, Dumpling Making, Muslim Quarters, Hotel to airport Transfer (Xian), Xian to Guilin Flight, Airport to Hotel Transfer (Guilin)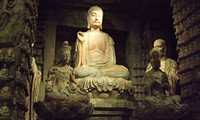 Ancient City Wall: The walls, ramparts, gates and watchtowers form one of the oldest and most complete city defenses still around. Built in the 13th century on the foundations of the original Tang Forbidden City, it s surrounding the city centre. You can walk or pay extra cost to rent a bike (CNY40 per person), rickshaw (CNY45 per person for 45 minutes) or an electric cart (CNY80 per person) around the full 14km circuit, with great views of the city on either side. If the weather is not good for biking on the city wall, we will substitute a visit to the Bell Tower. Your guide will be very glad to take you the Bell Tower after you have been to look at the city wall.
Dumpling Making Class: Jiaozi or dumplings with meat and vegetable fillings are very popular during New Year Festival. It tops the list of delicacies preferred by people in Northern China. Our teacher will share some basic skills of dumpling making and then enjoy the fruits of your labor.
Muslim Quarters: The Muslim quarters lies 100 meters west of the Bell tower in downtown Xi'an. The 500 meters long avenue paved by bluestones are dotted with many unique stall, souvenir shop, café and bars which are mostly run by Muslim people. Tourists, especially from overseas come and shop here.
Day 7:
Guilin: Reed Flute Cave, Elephant Trunk Hill, Fubo Hill, Calligraphy & Painting shop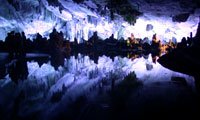 Reed Flute Cave: Located 5 kilometers northwest of Guilin city, the Reed Flute Cave gets the name from the reeds used for making flutes and pipes that grow at its entrance. The cave is regarded as the largest and most impressive cave in Guilin. It is 240 meters long, and the length of the tour is about 550 meters offering a magic land of stalactites, stalagmites, stone pillars, stone curtains, birds, plants and animals in fantastic shapes and colors. The visit lasts for 40 minutes and there are a lot of steps. Watch your step as the lights are dim. You guide will show you by electric torch.
Elephant Trunk Hill: Elephant Trunk Hill is located at the junction of Li River and Peach Blossom River. It is the symbol of Guilin with 55 meters high and got its name because its shape resembles an elephant with its trunk drinking from the Li River. The hill is pierced with many caves and topped with a small pagoda.
Fubo Hill: Fubo Hill is on the west bank of the Li River in the city center. Partially submerged in the river it was named after General Fubo of the Tang Dynasty who built Mayuan Temple on the hill. Because of its location and height, Fubo Hill can tame the waves and stop the surging waters which then form whirlpools. It is 213 meters above sea level and 62 meters above ground level. There are almost 350 steps to climb to reach top of hill and but then you can enjoy a birds eye view of Guilin city.
Calligraphy & Painting shop: Guangxi Normal University Painting gallery is sheltered by towering ancient trees and just a few steps away from a precipitous limestone pinnacle, called Solitary Beauty Peak. At the foot of the hill are buildings dating back to the Ming Dynasty, some 5-6 hundreds of years ago. The setting is a great inspiration for the teacher & students who work there. Works done by the teacher and other artists are available for sale as well as art supplies and jade. There is no pressure to buy!
Day 8:
Guilin to Yangshuo: Li River Cruise from Guilin to Yangshuo., Yangshuo Countryside Cycling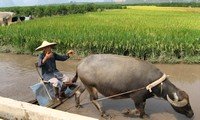 Li River Cruise from Guilin to Yangshuo. (4 hours): A cruise along the Li River between Guilin and Yangshuo is an unforgettable experience. As you take in the stunning scenery, there's something interesting to see at almost every bend in the river. Between spectacular limestone peaks you'll see graceful bamboo groves, farmers tending rice paddies, and lumbering water buffaloes pulling carts or cooling off in the river. You may see fishermen gliding along on their narrow bamboo rafts, and if you're very lucky you might see one of the famous fishing cormorants. Boats depart from various wharves, according to the height of the river at different times of the year.The Li river cruise is by a medium size boat which can accommodate about 140 passengers.
Yangshuo Countryside Cycling (2 hours): Experience the hustle & bustle of the Yangshuo traffic for 10 minutes before you escape onto the country roads, lanes and tracks of the distinctive and beautiful Yangshuo countryside. Biking alongside the paddy field and orchards that surround the famous mountains will give a fascinating insight into life in rural China. You will have a family visit on the half way. It is an opportunity to see a real country life and talk to the local farmers. The whole cycling takes around 2 hours for a length of 15 kilometers.
Day 9:
Yangshuo to Guilin to Shanghai, Flight No. TBA
Airport Transfer (Guilin), Airport Transfer (Shanghai)
Day 10:
Shanghai: The Bund, Yuyuan Garden, Shanghai Museum, Shanghai Old Street, Nanjing Road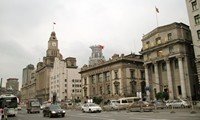 Yuyuan Garden: Yuyuan Garden is located in the center of Shanghai old quarters. It was a private garden built in 1559 during the Ming Dynasty, with typical Chinese classic architecture and style. The complex covers an area of 2 hectares, with rockeries, pavilions, ponds and corridors. Yuyuan Garden is surrounding by a busy market place, where visitors can find everything from popular local snacks, handicrafts, antiques and souvenirs to some famous time-honored restaurants.
The Bund: This 1.5-kilometer-long embankment runs along the western bank of Huangpu River. On its west side it is the "architecture gallery" with 52 well-preserved old European style buildings. Once the major trading and commercial center of old Shanghai, the Bund has now taken on new vitality, with futuristic developments, chic restaurants, top end shops and bars offer plenty to see and do-and by night it's magic!
Former French Concession: The former French concession covers the area including Huaihai Road, Fuxing Road, Huashan Road, Ruijin Road, Yandang Road, Taikang Road and Sinan Road. A walking tour in the former French concession will take in important historical buildings, such as the former residence of Sun Yat-sen, Zhou Enlai, Fuxing Park, Moller Villa, Lilac Garden, Notre Dame Cathedral and countless French colonial style buildings. Most buildings are over 100 years old. On clear, warm days, the shadows of the Chenar trees adds a romantic feeling. At night, café, bars and restaurants lure their customers with coffee fragrance.
Xintiandi: Xintiandi is nestled between the towering skyscrapers in city center. It is one of the busiest urban tourist attractions and imbued with the city's historical and cultural legacies. Shanghai Xintiandi's Shikumen building was created by converting traditional residential blocks into a multifunctional dining, retailing and entertainment center flowing with restaurants, boutiques, cafes and bars of international standard.
Oriental Pearl TV Tower: One of the tallest TV towers in the world, known for its distinctive spheres, or "pearls", it stands across the river from the Bund, among the exciting architecture of the east bank. The Shanghai History Museum is Located on the first floor of the Oriental TV Tower. There you can see the four major exhibition units reflecting Shanghai's history, modern and recent revolutionary history respectively.
Jiangnan Silk Shop and Workshop: See how silk is produced from the cocoons of silk worms, and turned into the beautiful fabric we all know and love. Silk filled duvets are excellent value, and the showroom offers everything from small souvenirs to larger items. The beauty of real silk is that it's so light, and packs really easily.
Day 11:
Depart Shanghai, Flight not included
Hotel to airport transfer will be on your own arrangement and expense. If you need the transfer service, the price is approximately 40 USD per person based on a group of 2-5 persons.
| Departure | Price per person | Single Room Supplement | Availability |
| --- | --- | --- | --- |
| Mar. 20 - Mar. 30 | $ 1,929 | $ 529 | |
| Apr. 10 - Apr. 20 | $ 1,969 | $ 529 | |
| Apr. 17 - Apr. 27 | $ 1,969 | $ 529 | |
| May. 8 - May. 18 | $ 1,969 | $ 529 | |
| May. 15 - May. 25 | $ 1,969 | $ 529 | |
| Jun. 12 - Jun. 22 | $ 1,979 | $ 529 | |
| Jul. 17 - Jul. 27 | $ 1,979 | $ 529 | |
| Aug. 14 - Aug. 24 | $ 1,979 | $ 529 | |
| Sept. 11 - Sept. 21 | $ 1,999 | $ 529 | |
| Sept. 18 - Sept. 28 | $ 1,999 | $ 529 | |
| Oct. 9 - Oct. 19 | $ 1,999 | $ 529 | |
| Oct. 16 - Oct. 26 | $ 1,999 | $ 529 | |
| Nov. 13 - Nov. 23 | $ 1,989 | $ 529 | |
| Dec. 11 - Dec. 21 | $ 1,779 | $ 529 | |
Just let us know your travel style!
Guide vs. Free-time ratio / Hotel Style & Interests / Dates / People
We will then adapt this tour and create a unique quote based on your individual needs.

Free Quote