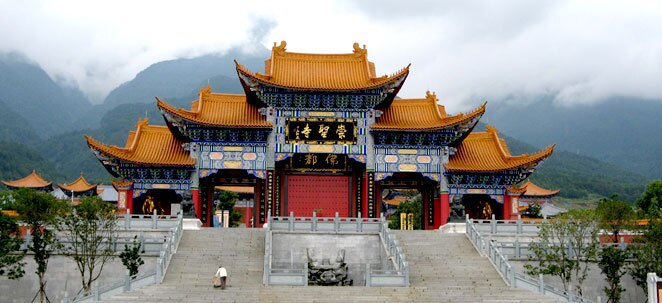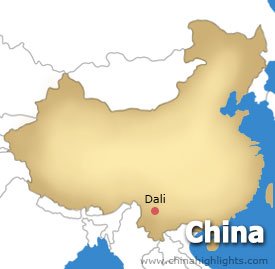 Itinerary
Your guide will wait for your arrival, and pick you up at your bus station or train station. A professionally-chauffeured vehicle will direct take you to your hotel. Your guide will help you check-in, aiming to give you a stress-free arrival.
Day 2
The Ancient City of Dali and the Three Pagodas Tour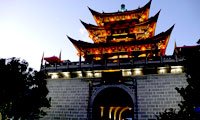 Today you will discover two most renowned historical sites in Dali — the Ancient City of Dali, with a history of more than 1,200 years, and the Three Pagodas with a history of over 1,000 years.
Strolling in the checkerboard-layout ancient city, you can sketch the ancient Dali hundreds of year ago with the picturesquely-disordered ancient-styled dwellings.
The Three Pagodas are one of the most magnificent ancient architectures in south China and the symbol of Dali. The original bricks of the pagodas were carved with Buddhist texts, the pagodas use to house many historical Buddhist relics. So there you will not only enjoy the graceful landscape of lake and mountains and appreciate the ancient architectures, but also can learn about the religion in Dali.
Lunch is at a Chinese restaurant serving traditional local Yunnan-style dishes.
Day 3
The Erhai Lake and Houses of Bai People in Xizhou Tour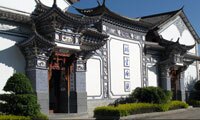 Today's tour includes the discovery of the Bai minority cultural, the local people's daily life, and natural beauty.
Your first destination is the morning market, a place for local people trading daily supplies, including fresh vegetable, fruits, meats, and many kinds of food and daily necessities. It is a great opportunity for getting close to local living conditions.
The Houses of Bai People in Xizhou is your next stop. Dali prefecture is the Bai Minority's main locality. Xizhou is a historical town and a typical commercial place of Bai people. There you can learn about the customs and costumes of Bai people and appreciate the unique dwellings with typical Bai minority's features.
The afternoon excursion to Erhai Lake will give you a leisurely end of today's tour. Take a cruise in the lake to get a visual feast of the quiet and vast lake with back scenes of pretty mountains and unique dwellings far away. Cameras at the ready!
Your guide and driver will arrive at your hotel lobby in time and transfer you to your station for your next destination.