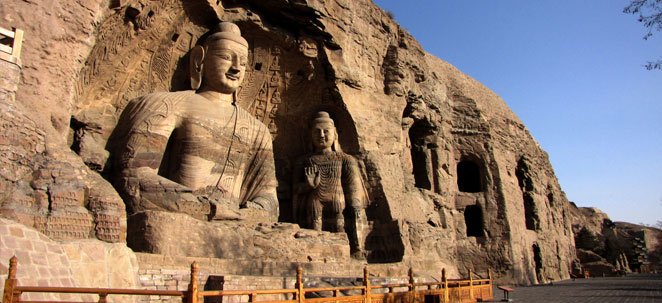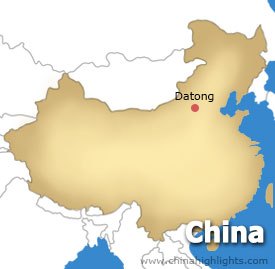 Itinerary
Day 1:
Arrival in Datong from Beijing
You will take Train K615 to Datong from Beijing West Railway Station. It departs at 15:40 and arrives in Datong at 21:45. Your private guide and driver will pick you up at the station and transfer you to your hotel directly. Your guide will help you check-in and make sure that you have a stress-free arrival.
Kind reminder: You also can choose to fly to Datong if you want a swift transfer between Beijing and Datong. It will charge a bit more than traveling by train.
Day 2:
The Hanging Monastery and Yingxian Wooden Pagoda Tour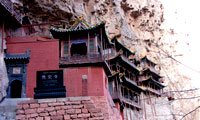 At first glance you might think that climbing up to the Hanging Monetary is quite dangerous, if you view the monastery far away. With a history of more than 1,400 years, the Hanging Monastery was magically built into a near vertical rock face and hangs about 50 meters above the ground. However, it's not so dangerous. It is the only monastery in China that enshrines Buddhism, Taoism and Confucianism within one monastery.
Interesting to know: You might find the inscription of "壮观" (means magnificent) were actually written wrongly, as your guide about this.
The 67-meter high Yingxian Wooden Pagoda is the oldest and tallest wooden pagoda in China. The construction of the pagoda took 139 years from 1056 to 1195. You will appreciate the architectural art of this wooden pagoda and enjoy the vivid painting and statues themed with Buddhism inside the pagoda.
Day 3:
The Yungang Grottoes Tour and Transfer Back to Beijing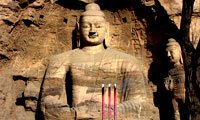 Today you will visit a World Heritage Site — The Yungang Grottoes. Most of the grottoes were finish before 494. It will show you Chinese Buddhist art with vivid sculptures.
You will see two presentations lasting one hour. The first is Song Tan Yao at Tan Yao Square and gives and insight of the everyday worship of the people during the North Wei Dynasty (386 — 557). The other is the Emperor's Salutation at Lotus Lane, depicting worshipers from the royal court. You will experience Buddhist practices and worship of the time and unlock the interesting folklores.
Your private guide and driver will accompany you to your station and wave goodbye to you. You will spend the night on your train back to Beijing. Train K1112/K1113 departs at 22:08 and arrives at Beijing at 04:37.