Itinerary
No matter how you arrive in Datong, your tour guide, car and driver will be ready and waiting at airport, train station or bus station. Sit back and relax as they escort you to your hotel and help you check in.
Overnight in Datong.
Day 2:
Yungang Grottoes, Nine-Dragon Screen and Huayan Temple Tour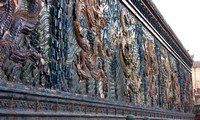 After buffet breakfast and coffee your day starts. Your tour guide, car and driver will be waiting at your hotel. First stop, Yungang Grottoes, which is about half an hour drive by car. Stretching for 1 km long, tens of thousands of Buddist statues and murals were carved out delicately on the mountain, which took a span of 40 years (CE 453-493). Your tour guide's explanation will unlock the history and stories behind the grottoes, if you are a fan of photography, you're guide can show you the spots to shoot from.
For lunch, choose and order dishes with help from your guide at a local Chinese restaurant. The second stop is Nine Dragon Screen, the oldest and largest glazed screen in China. Head on to Huayan Temple, where you will see a colored statue of 'Oriental Venus', and dozens of masterpiece statues and frescos from the Liao Dynasty (916-1125).
Overnight in Datong
Day 3:
Hanging Monastery and Yingxian Wooden Pagoda Tour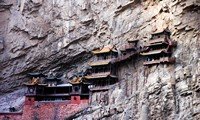 After one hour's drive, climb up narrow steep steps and watch down from the Hanging Monastery, which was built 50 meters above the ground on the cliff of Hengshan Mountain. It is the only monastery in China that enshrines Buddhism, Taoism and Confucianism, to provide food and shelter to travelers in ancient times. It's really is something to behold.
Lunch is arranged at a local Chinese restaurant, where you can order dishes with help of your tour guide. Drop by Yingxian Wooden Pagoda in the afternoon. What's amazing about this pagoda is, built in 1056 with pure wood without a single nail; it withstood so many years of history and still kept its original condition.
After the tour, drive 3 hours to Wutai Mountain Scenic Area and stay overnight.
Day 4:
Wutai Mountain Scenic Tour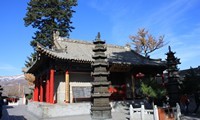 As one of the four famous Buddhist Mountains in China, Wutai Mountain is known for its five glorious peaks, Buddhist temple complexes and religious significance. Due to the limited choices of restaurants there, your tour guide will organize the best possible lunch place.
Drive 4 hours to Datong, and spend the last night in Datong.
Breakfast at the hotel is included. Your tour guide will meet you at hotel lobby and assist with check-out and luggage. Transfer by private car to airport, train station or bus station for your next destination. Your tour guide will accompany you to the correct check-in desk and say goodbye at the security gate.