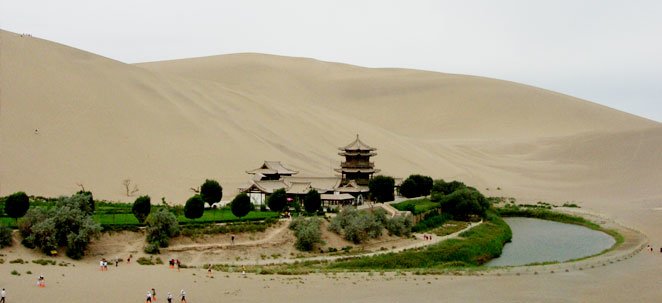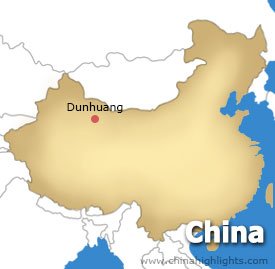 Itinerary
Day 1
Arrival in Dunhuang
A strange land and language but a friendly welcome awaits you in arrivals. Your private guide, drive and car will take care of your luggage, transfer and check you into your hotel. They really go the extra mile to ensure your comfort, so sit back and relax and enjoy China Highlights service.
Day 2
The Mogao Grottoes, Dunhuang Museum, and the Singing Sand Mountains and Crescent Spring Tour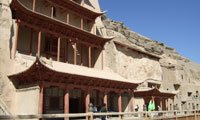 Today's excursion allows you to visit two great endangered attractions in China: the Mogao Grottoes predicted to disappear in 50 years and Crescent Spring with the area reducing to less than one second of that in 1960s. You will see thousands of historical relics in the opened 30 caves in the Mogao Grottoes, which was first caved in 366. The fantastic colored mural paintings are highlights.
The Crescent Spring is located in the Singing Sand Mountains, where you will see the vast views of rolling sand dunes in desert. Due to the vibration caused by wind, the sand buzzes, hence the name — the Singing Sand Mountains. There you can also enjoy the experience of riding a camel.
Dunhuang Museum will show you the flourishing social development and cultural exchange between China and the West during the time when Dunhuang was a major center along the Silk Road, with its plenty of collections of over 4,000 pieces of precious culture and historical relics.
Lunch is at a traditional Chinese restaurant.
Day 3
The Yumen Pass and Desert Discovery at Yadan Landform Park Tour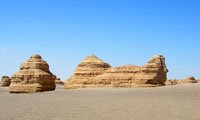 The Yumen Pass used to be one of the gates leading to the West in the country of the Han Dynasty (206 B. C. — 220 A. D.). You still can feel the prosperity in the past by walking on the Yumen Pass, which is quite ruined by the shifting sands.
The Yadan Landform Park is situated in Gobi Desert. On the way to the park, you will see the desolate desert scenery, and the ruins of the Great Wall and beacon towers in the Han Dynasty. The numerous hills in the Yadan Landform Park were carved to unique shapes by wing erosion, and some of them look like animals or other world's famous architectures.
As you have come to the end of your vacation, your driver and guide will meet you at your hotel and take you to your station. They will assist you with your luggage and check-in to ensure that you will have a stress-free departure.