Tour Guilin Shops
Tour Shops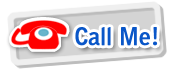 Guangxi Normal University Art Shop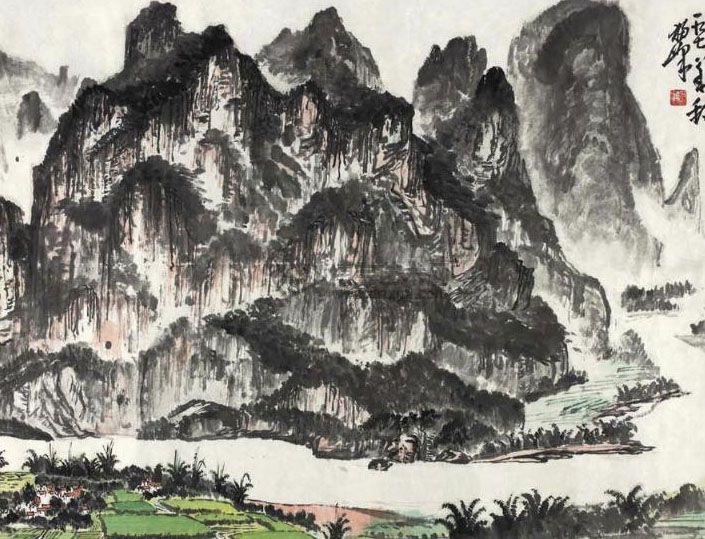 Shop Name in Chinese: 广西师范大学美术店
Features:
Guangxi Normal University Painting gallery is sheltered by towering ancient trees and just a few steps away from a precipitous limestone pinnacle, called Solitary Beauty Peak. At the foot of the hill are buildings dating back to the Ming Dynasty, some 5-6 hundreds of years ago. The setting is a great inspiration for the teacher & students who work there. Works done by the teacher and other artists are available for sale as well as art supplies and jade. There is no pressure to buy!
Address: No.1 Jingjiang Royal City
Tel: 0773-2827108
Products: Chinese Paintings
Calligraphy & Painting Gallery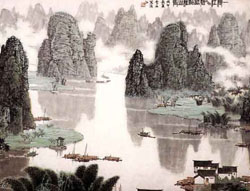 Shop Name in Chinese: 南溪山美术馆
Features:
The Calligraphy & Painting Gallery is the only significant art gallery a large collection of famous paintings. The Gallery is divided into three parts: the Exhibition Hall, the Artists' Gallery and the Collection Hall. The exhibition hall displays a collection of remarkable paintings by local artists and masterpieces from famous artists across China. Those interested are able to join and try their skill. The Gallery offers painting & calligraphy and art supplies for sale.
Address: No.2 Zhongshan South Road
Tel: 0773-5876283
Products: Chinese Paintings
Pearl Culture Shop
Shop Name in Chinese: 珍珠文化博物馆
Features:
Guilin is fortunate to have a company that is licensed by the Government to both grow and sell pearls. The Pearls are cultivated in the clean waters of the South China Sea off the coast of Guangxi province and then transported to Guilin for processing and to be created in the superb jewelry that you will see exhibited. You will also learn how to tell the difference between real and fake pearls and well as seeing the production process. Pearls purchased here will be of the highest quality and their authenticity is guaranteed.
Address: Opposite Sleeping Budda Rock, No.12 Taohuajiang Road
Tel: 023-63874284