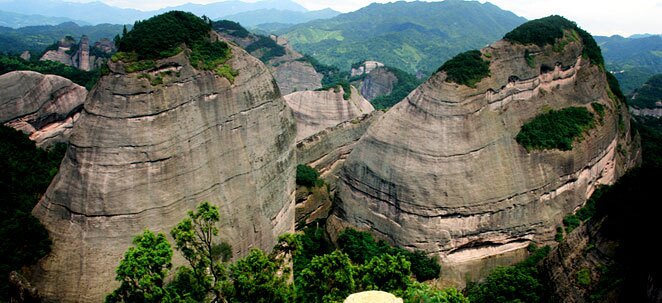 Itinerary
Airport Transfer (Guilin)
Day 2:
The Reed Flute Cave, Folded Brocade Hill, and the Elephant Trunk Hill Tour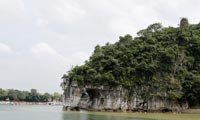 - Reed Flute Cave (1 hour): Located 5 kilometers northwest of Guilin city, the Reed Flute Cave gets the name from the reeds used for making flutes and pipes that grow at its entrance. The cave is regarded as the largest and most impressive cave in Guilin. It is 240 meters long, and the length of the tour is about 550 meters offering a magic land of stalactites, stalagmites, stone pillars, stone curtains, birds, plants and animals in fantastic shapes and colors. The visit lasts for 40 minutes and there are a lot of steps. Watch your step as the lights are dim. You guide will show you by electric torch.
- Folded Brocade Hill: Sitting on the bank of the Li River, the stone blocks are piled one after another just like a pile of colorful folded silk. Piled Silk Hill is famous for its beautiful view and smooth path for climbing. The hill has many points of interest including Diecai pavilion, Yuyue loft, Wind cave, Diecai tower, Looking at the River Pavilion to enjoy the beautiful Li River's scenery and Catching Clouds pavilion.
- Elephant Trunk Hill (40 minutes): Elephant Trunk Hill is located at the junction of Li River and Peach Blossom River. It is the symbol of Guilin with 55 meters high and got its name because its shape resembles an elephant with its trunk drinking from the Li River. The hill is pierced with many caves and topped with a small pagoda.
Day 3:
The Wupaihe Rafting Tour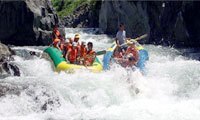 - Wupaihe Rafting: Wupai River is within the boundary of Ziyuan County and lies at the southwest foot of the Maoer Mount and rises from the Jinzi Mount which has a height of 1,883 meters above the sea level.
There are many bents, steep hill, thick forests and deep valley. All the noise of the world is kept outside, the scenery on both sides are beautiful; the folk customs are rich. Wupai River brings visitors to a simple and original pure world.
Day 4:
The Eigh-Angle Mountain Village Tour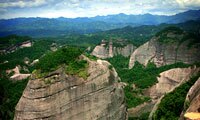 - the Eight-Angle Mountain Village: 20km from Ziyuan County.
Day 5:
Ziyuan to Guilin to Departure City
Our guide and driver will escort you from Ziyuan to Guilin, Airport Transfer (Guilin).