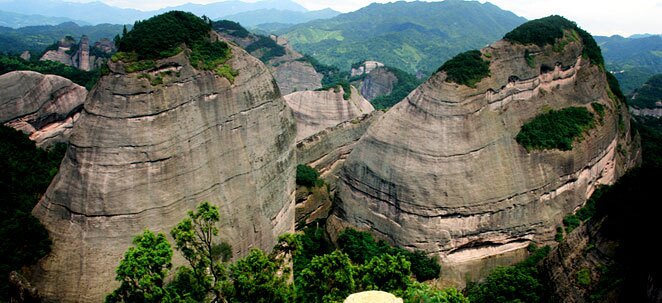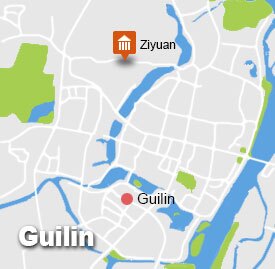 Itinerary
Your guide will meet you at the airport to look after you from the moment you arrive.
Day 2:
Guilin: Reed Flute Cave, Folded Brocade Hill, Elephant Trunk Hill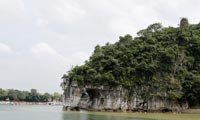 Your guide will escort you this morning to see the three most famous sights of Guilin. Reed Flute Cave, with its vast array of magical stalactites and stalagmites, Folded Brocade Hill on the bank of the Li River, it has the best view over the city, and Elephant Trunk Hill, having beautiful views of the junction of Li River and Peach Blossom River.
Day 3:
Ziyuan: Rafting on Wupaihe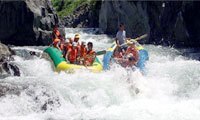 Ziyuan County about 110 km north of Guilin is little known gem, and home to Miao and Yao minorities. The second largest river, Wupai, bends and meanders through gorges and fairly shallow rapids and is the setting for your rafting expedition. This is a very popular location as the water flows fast but there are no high drops, making the experience exhilarating but still safe.
Day 4:
Ziyuan: Bajiaozhai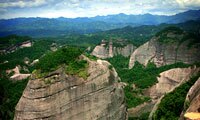 Danxia landforms are famous sandstone layered mountains, and Guangxi has their very own in Bajiaozhai Mountain Area. The peaks rise steeply from the surrounding rivers and fields, and are frequently surrounded my mists created by the moist air, a truly magical experience. The surrounding countryside is untouched and feels like the China of the ancient times.
Day 5:
Ziyuan to Guilin, Depart Guilin
Your guide and driver will escort you from Ziyuan back to Guilin for your flight onwards. We will call to check your flight is on time and ensure you get to the correct terminal and gate in good time.