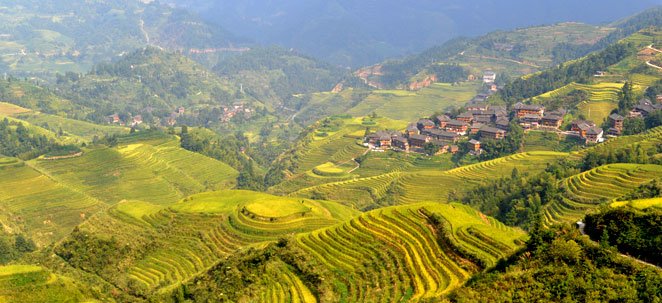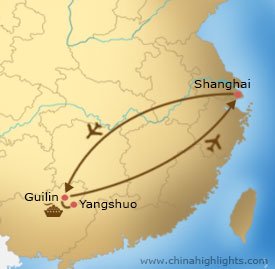 Itinerary
Day 1:
Guilin Arrival, Reed Flute Cave, Jiangtou Ancient Village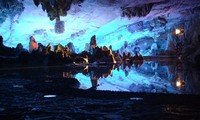 Your guide will pick you up from the airport and the day will start with a visit to Reed Flute, a stunning cave filled with glistening stalactites and stalagmites. Jiangtou Village is considered one of seven most valuable ancient villages in China. The local people are known for their scholarly success starting from Ming Dynasty.
Day 2:
Minority Village and Longsheng Terraced Field Tour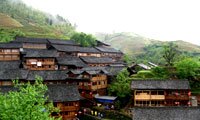 The Longji Terraces are even more remarkable when one realizes they were carved from the mountains sides through centuries of hard work by the minority people in the area. In the Zhuang and Yao minority villages a traditional building technique with no nails is still used; often there are half built houses on the mountain sides where you can see the details of the construction.
Day 3:
Li River Cruise, Yangshuo Countryside Cycling Tour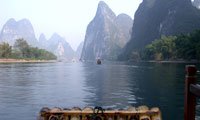 The Li River Cruise takes you to Yangshuo past unforgettable scenery of karst mountains and bamboo forests, locals tending their water buffaloes and the occasional cormorant fisherman practicing their trade. Once there, you can cycle to the countryside to get a closer view of the paddy fields and orchards, and visit a local family.
Day 4:
Tai Chi Experience
You have a chance to learn Tai Chi in Yangshuo in a park with a mountain backdrop, before returning to Guilin.