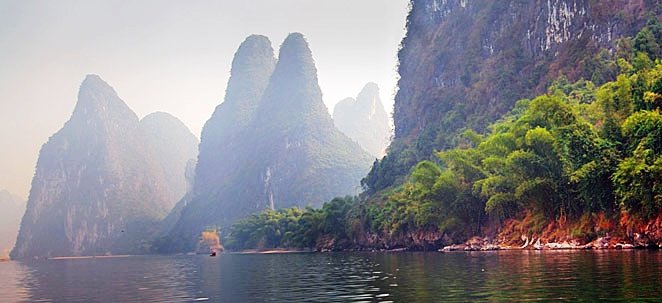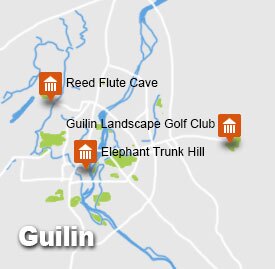 Itinerary
You guide will be waiting for you in arrivals ready to take you to your hotel, and give you suggestions for your free times tonight.
Day 2:
Folded Brocade Hill, Elephant Trunk Hill, Reed Flute Cave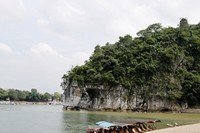 Today your guide will introduce you to the best natal wonders of Guilin: Folded Brocade Hill has a beautiful pavilion for best views over the city, Elephant Trunk Hill has numerous caves to explore and Reed Flute Cave is a maze of sparkling stalactites and stalagmites.
Day 3:
Guilin Landscape Golf Club
Guilin Landscape Golf Club has the most majestic natural landscape surrounding it, and within the course has several distinct beautiful areas. There are all in all 27 holes: 1-9 by the mountains, 10-18 by the lakes and 19-27 among the karst rockery; and world class facilities.
Day 4:
Li River Cruise, Yangshuo Countryside Tour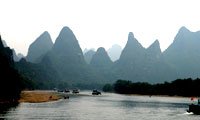 Li River Cruise passes through the scenery that has inspired generations of poets and artists; limestone mountains and soaring cliffs separated by bamboo forests.
After arrival to Yangshuo you have a chance to visit Yima Pan Village on the countryside and spend some time on a visit to a local family before returning to Guilin for your flight back.