Itinerary
Your guide will be waiting at the arrivals to take you to your hotel, ready with suggestions for your free time tonight.
Day 2:
Seven Star Park, Yao Mountain, Nanxishan Park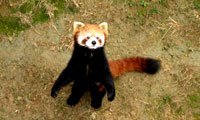 Seven Star Park is named after the seven peaks which are said to resemble the star pattern of the Ursa Major; there is a Panda House along with lakes and meandering walks. The vast area has many flowering trees along its winding paths and is awash with color.
Yao Mountain has the spectacular views that go with its position as the tallest mountain in the region and is covered in stunning azaleas in the spring, whereas Nanxishan Park has cherry blossoms as far as the eye can see.
Day 3:
Li River Cruise, Shangri-La Theme Park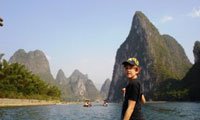 Li River Cruise takes you through spectacular scenery of karst limestone mountains, bamboo groves, and farmers wading with their water buffaloes on the way to Yangshuo. The mountains have for centuries been an inspiration to artists; these are the scenes from the famous Chinese paintings.
Shangri-La Theme Park in beautiful countryside was created to show how the ethnic minorities of Miao, Yao, Zhuang and Dong live in the area, with handicraft, music and farming skills all presented. A boat ride along the river lets you see the fields and caves in a uniquely relaxing way.
Your guide will say goodbye to you only after check in, to make sure everything goes smoothly.