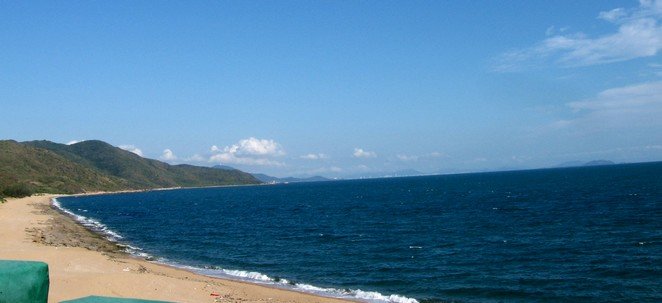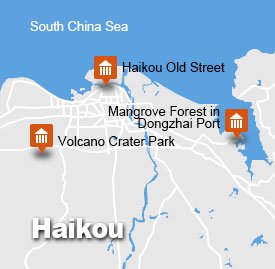 Itinerary
You will reach the hotel after meeting your tour guide at the airport. Check in and have a rest.
Day 2:
Haikou – Volcano Crater Park, Impression Hainan
Shishan is one of the dormant volcano clusters that erupted about 10,000 years ago. It has a double cone shape with north and south peaks and is hollow in the middle. Touring in the park, you can feel like getting close to the volcano and learn more about it.
Directed by highly acclaimed director Zhang Yimou, Impression Hainan is high in color and spectacular visual effects and is held in an open air theater built specially for the event. It blends perfectly with Hainan's natural scenery, including the nearby beach, coconut trees and sea views.

Day 3:
Mangrove Forest in Dongzhai Port, Haikou Old Street
Dongzhaigang mangrove forest is one of the best preserved and largest habitats of its type in China. It possesses an extensive network of channels, rich flora and unique wildlife, including numerous rare migrating bird species. You will be taken on a small boat and navigate through this unique environment.
Haikou Old Street, with its distinctive century old Sino-Portuguese architecture, narrow rambling streets, white painted buildings sheltering the sidewalks, lively markets and much more, is a good place to know the history of Haikou City.
Today, your guide will get ready for your departure. Sit back and relax. China Highlights is looking forward to your feedback and serving you again.