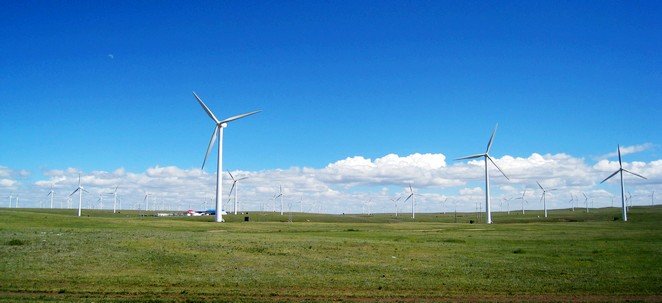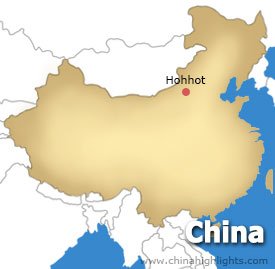 Itinerary
Meet your tour guide at the arrival hall of airport. Transfer to your hotel by private car and driver and check in.
Day 2:
Huitengxile grassland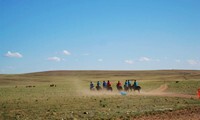 Huitengxile grassland is more than 1,800 meters above sea level with the meaning of "a cold plateau" in Mongolian. The grassland is dotted with more than 90 natural lakes, and some hills, cliffs and pure cascading spring are found in this area. Ride a horse on the grassland, and have chance to taste hand-made cheese, milk tea and other local specialties when you visit a local herdsmen's family.
Day 3:
Dazhao Lamasery and Inner Mongolia Museum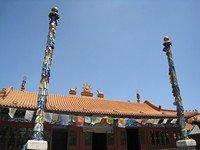 Dazhao Lamasery was built by Alatan Khan--chief of Tumd Mongolian Tribe in the 7th year of Wanli Age of the Ming Dynasty. The Lamasery boasts a large collection of religious and cultural relics, among which the silver statue of Buddha, a dragon sculpture and frescos are the most cherished treasures. See the extensive collection of massive dinosaurs, mastodons, and many other kinds of fossilized remains from the Mesozoic period that has attracted global attention at the Inner Mongolia Museum.
Day 4:
Hohhot to Erdos, Resonant Sand Bay and Camel Ride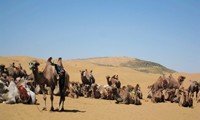 Transfer from Hohhot to Erdos, visit Resonant Sand Bay and enjoy a 20-minute camel ride in the desert. The amazing desert landscape, whispering sand dunes, sand lake and oasis for form a magnificent scene. This is also an amazing place for photography.
Day 5:
Genghis Khan's Mausoleum Visit and Departure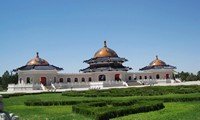 Genghis Khan's Mausoleum, rebuilt in 1954 185 kilometers south of Baotou, is a mausoleum, in which only his clothing is buried in memory of the great leader. The 5.5 hectares mausoleum includes three giant yurt halls which house coffins of the Khan, his wife, his son and his generals.
After the tour, transfer to the airport for your departure flight.