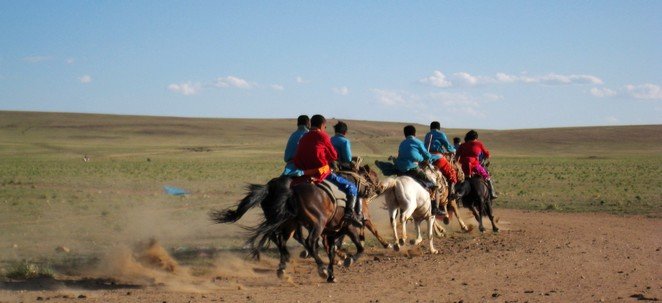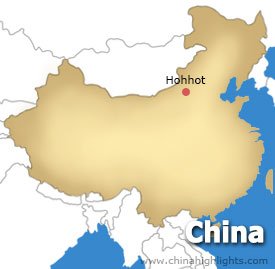 Itinerary
Day 1:
Hohhot Arriva, Dazhao Lamasery, The Inner Mongolia Museum
Your private tour guide, driver and car will be waiting for you at the airport for your arrival. Transfer to your hotel for check-in and start the sightseeing.
Dazhao Lamasery is the oldest and best known of all lamaseries of Geluk Tibetan Buddhism as well as the biggest and most complete wooden structure ever built in Hohhot. It boasts a large collection of statues, sculptures and frescos.
At the Inner Mongolia Museum, there are 44,000 objects among which quite a few are rare treasures seldom seen in China, focusing on artifacts related to ethnic history, especially the northern tribes called Xiongnu, Xianbei, Qidan, Mongolians as well as others.
Day 2:
Gegentala Grassland, Nadam Fair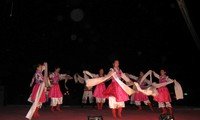 Nadam Fair is held for large-scale sacrificial activities and to pray for blessings from Manito. Now, activities like wrestling, horseracing, and archery (the three skills all Mongolian men should master) are the primary role of the fair. The fair finishes with a bonfire party during the night when the young people sing and dance. The atmosphere is fantastic and it's a perfect time to visit this region.
Gegenda Grassland has lush grass, undulating hills, abundant lakes, grazing horses and sheep. Visitors can enjoy the beauty of the grassland on horseback, experience camel riding, listen to shepherds sing, learn about customs and manners of the Mongolian people, enjoy performances and sample ethnic foods.
Day 3:
Hohhot to Baotou to Erdos, Resonant Sand Bay and camel ride on the desert
The seemingly ever-stretching Resonant Sand Bay is known for its picturesque desert landscape, consisting of whispering sand dunes, desert lakes and a few oasis. Enjoy a camel ride for about 20 minutes on the desert.
Day 4:
Erdos to Baotou and Depature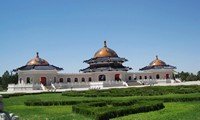 Genghis Khan's Mausoleum includes three giant yurt halls, housing coffins and relics of the Khan, his family and generals. Rebuilt in 1954, only his clothing was buried here in memory of this great leader.
After the tour, we will handle your transfer from Erdos to Baotou airport for your departure flight to next destination.