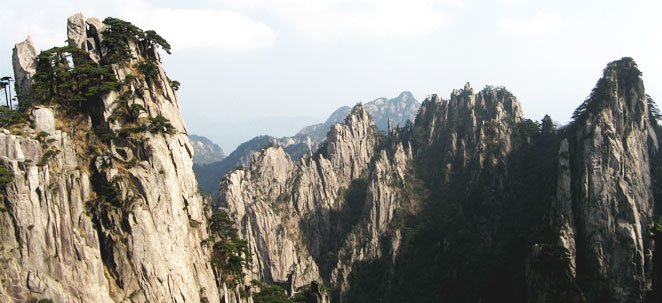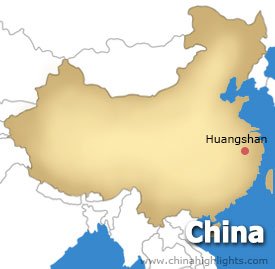 Itinerary
Day 1:
Arrival in Huangshan
It's our aim to make travel less stressful. Your dedicated private guide, driver and vehicle will ready to handle the luggage, transfer and check-in and ensure your holiday begins right in arrivals.
If you decide to visit these attractions after the mountain bike festival, your private guide and driver will pick you up at your hotel.
Day 2:
The Yellow Mountains Tour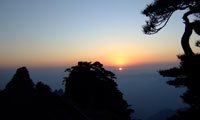 You will take a cable car (the Yungu Cable Car) up to the Yellow Mountains this morning. Take full advantage of the 10-minute cable car journey to appreciate the magnificent scenery on the mountains.
Prepare a light pack for exploring the mountains, because you need to walk about half hour from the cable car station to your hotel.
Today you will spend your full day in walking to discover the mountain area, a unique are with strange and peculiar rock formations, with a wealth of pine trees. So wearing comfortable shoes is highly recommended.
Day 3:
The Shexian Tangyue Memorial Arches and Tunxi Ancient Street Tour
If you are interested in photography, you can ask your private guide to accompany you to the best positions to shoot the breathtaking sunrise and the 'sea of cloud' on the mountains, which are two highlights in the Yellow Mountains. In late morning you will walk to a cable car station and go back down the mountain.
This afternoon you will visit the Shexian Tangyue Memorial Arches, a group of arches that includes three that are built in the Ming Dynasty (1368 —1644) and four built in the Qing Dynasty (1644 — 1911).
In the middle spring of April, the Tangyue Memorial Arches is surrounded by vast lemon rapeseed blossoms, which makes it much more picturesque.
Regarded as a living 'Riverside Scene at Qingming Festival' (a famous Chinese painting), Tunxi Ancient Street allow you to enjoy a leisurely walk among the ancient buildings and to look around to grab a bargain.
Day 4:
The Hongcun Village and Xidi Village Tour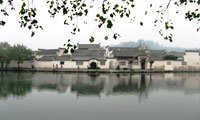 Today you will visit two of the most beautiful ancient villages in China — Hongcun and Xidi. There you will see the typical Hui style architecture (a style of traditional Chinese architectures) and the graceful layout near the mountains and by the river. You might come across some art students and artists, who are there to capture its beauty on paper.
As your tour concludes, your guide will take you to the airport or train station and assist you in check-in to ensure that there is no stress in departure. We trust that that you have enjoyed you time in (City Name) and we look forward to serving you again.