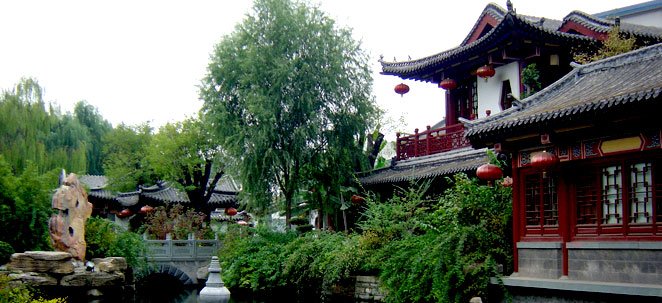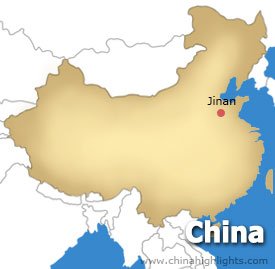 Itinerary
Your private guide will pick you up outside the luggage claim hall upon your arrival. You will be driven to your hotel directly by your personal driver. Your guide will assist you with check-in and make sure everything at the hotel is fine. The rest of the day is free for your acclimatization and exploring the city. Feel free to ask your guide about ideas.
Day 2
The Mount Tai Tour (including a round trip by cable car)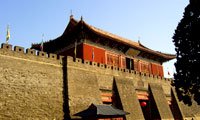 It about one and a half hours drive from central Ji'nan to Mount Tai, one of the birthplaces of the civilization in the Yellow River basin. It is said that Mount Tai is the embodiment of Pan Gu's head (the creator of the universe in Chinese mythology) after his death. Your guide will unlock the legend and the profound history about the mountain to you.
The 1,545-meter high Mount Tai is a natural museum of art and history. There are more than 20 ancient architectural complexes and over 2,200 stone inscriptions carved in different dynasties. In Dai Temple built in the Han Dynasty (B.C. 202—A.D. 220) you will see the largest and most complete ancient architectural complex in Mount Tai. It is the place where emperors in the past dynasties worshipped heaven and scarified the God of mountain for peace and prosperity.
Day 3
The Three Confucius Sites Tour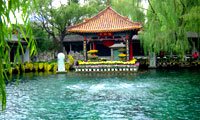 Today you will visit one of the most significant historical sites in China — the Three Confucius Sites consisting of the Confucius Temple, the Cemetery of Confucius, and the Kong Family Mansion, experiencing the highlights of ancient architectural buildings, ancient stone tablets, and profound Confucius culture.
Day 4
The Daming Lake and Baotu Spring Park Tour and Departure Ji'nan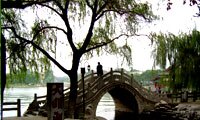 This morning you will visit Daming Lake and Baotu Spring Park, enjoy a breath of fresh air. Daming Lake is a natural lake in Ji'nan urban area, covering 25% of the city area. There you will see pictures consisting of elegant weeping willows, ancient pavilions and buildings, and mountains and its inverted reflection in clear lake.
Baotu Spring Park is near Daming Lake, being renowned for its springs and places of historical interest. There you can appreciate the active spring with continuously gushing underground water. This has attracted many famous figures in the history including great writers and poets and Qianlong Emperor (1711—1799) in the Qing Dynasty.
Your guide would have called to confirm your return trip. You will transfer to your station or the airport for your next destination. We trust that you have enjoyed your time in China and we look forward to serving you again.