Itinerary
Day 1:
Panda Breeding and Research Center, Chengdu Kuan-zhai Lane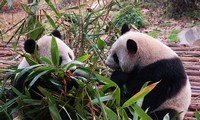 After your flight lands, be met at the airport and transfer to city area by private tour guide, driver and car. Start the sightseeing from Panda Breeding Center, home to giant pandas, red (or lesser) pandas, and other endangered species. Visit the nursery to see the highly successful breeding program, among the bamboo groves and shady walkways, and view the pandas at rest or play. There is a panda museum where you can learn some information about giant pandas.
Chengdu Kuan-zhai Lane is a restored and renovated part of the old city. This is a chance to see old Chengdu and experience the traditional lifestyle.
Day 2:
Munigou Valley, Xiaobao Village Tour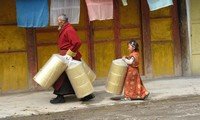 Xiaobao Village is definitely a romantic land. Located near Munigou, Jiuzhaigou Valley, this village has been home to the Tibetans for generations. Modern lifestyle has no impact here and the traditionally laid-back life is remarkably well preserved.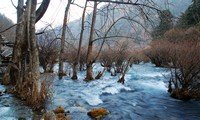 Recognized as a UNESCO World Heritage Site in 1992, Jiuzhaigou is part of the Min Mountains on the edge of the Tibetan Plateau. Stretching out over 72,000 hectares, its elevation ranges widely from 2,000 to 4,500 meters (6,600 – 14,800 ft). Multi-level waterfalls, colorful lakes and snow-capped peaks are its signatures.
The entire Jiuzhaigou Valley is composed of three major parts: Rize Valley, Zechawa Valley and Shuzheng Valley, each of which are dotted with numerous natural attractions. Well-noted attractions include: the Primeval Forest, Swan Lake and Panda Lake in Rize Valley; Long Lake and Five-Color Pond in Zechawa Valley; as well as Nuorilang Falls, Sleeping Dragon Lake and Reed Lake in Shuzheng Valley.
Day 4:
Jiuzhaigou to Chengdu Flight
Transfer to the airport for your departure flight to Chengdu.