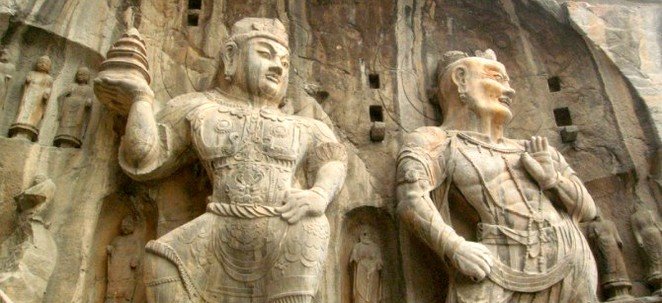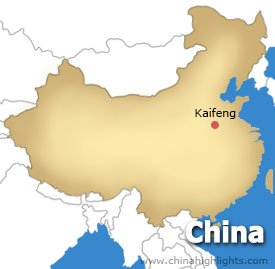 Itinerary
Day 1:
Flight to Zhengzhou
After your flight arriving at Zhengzhou, you will meet your guide and get transferred to the hotel.
Day 2:
Kaifeng – Dragon Pavilion, Iron Pagoda, Daxiangguo Temple, Millennium City Park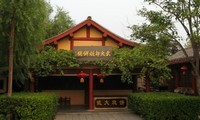 Dragon Pavilion is the biggest scenic spot in Kaifeng with a famous tablet engraved "Huang Di Wan Sui" (long live the emperor in Chinese). It is an attractive and beautiful cultural park with beautiful natural scenery that you shouldn't miss.
Kaifeng Iron Pagoda is a 13-stories pagoda, which has a history of about 1000 years. It is a symbol of Kaifeng City, which looks like it is made of iron because of the iron-color brick actually. You can climb up the pagoda to take an overview of the whole park.
Daxianggguo Temple is a famous Buddhist temple in China. For hundreds of years there have been so many related legends, dramas, and fictions that Daxiangguo Temple has become well-known both at home and abroad. Many prayers come to Daxiangguo Temple every year to pray for peace and happiness.
As a fabulous epitome of Northern Song Dynasty, Millennium City Park is a large historical cultural theme park with an area of almost 400,000 square meters. Everything in the park, such as little shops, decorations, old alleys, actors wearing Chinese traditional costumes, can best date back to ancient China. Regular performances in the park are highly welcomed. Traditional and local food of Kaifeng is sold in the restaurants in the park.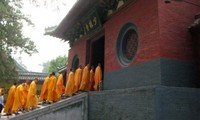 After about one and a half hours' drive from Zhengzhou, you can reach the gate of Shaolin Temple. It occupies a large area surrounded by many Chinese traditional buildings. Excellent kung fu shows are performed regularly in a small theater, presenting by the students and teachers of the martial art school in Shaolin Temple. Almost every aspect of Chinese kung fu is performed, including various kinds of Chinese weapons.
The Forest of Pagodas is a holy place for the tombs of deceased outstanding monks. Pagodas were built into different levels, which relate to different levels of achievements of the monks.
Day 4:
Luoyang – Longmen Grottoes, National Peony Garden, and Departure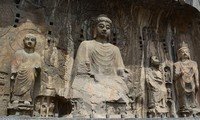 Longmen Grottoes is one of the four largest grottoes in China. Live cultural relics lie amid green mountains and serpentine rivers. In 2000, it was enlisted into the List of World Heritage Sites. Walking along the bank of the river, you can see a large number of Buddhist statues engraved on the mountains. Some of them are well preserved, while some of them are destroyed by wind and rain.
National Peony Garden lies in the west of the Zhonggou of the Mang Mountain, Luoyang. The National Peony Garden of Luoyang is the only garden of flowers named after the name of China. In every April and May, the grand Luoyang Peony Festival is held in National Peony Garden, when you can see a large area of beautiful peonies.
After your tour, you will be transferred to the airport on time. The guide will help you carry the luggage and check in.