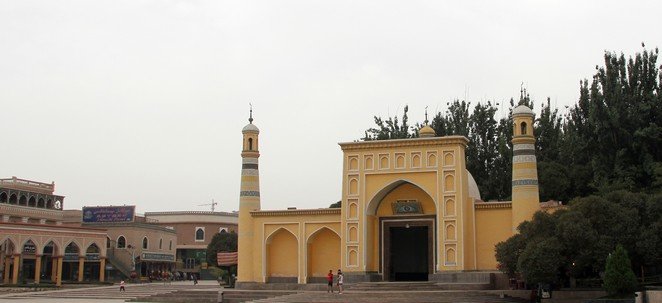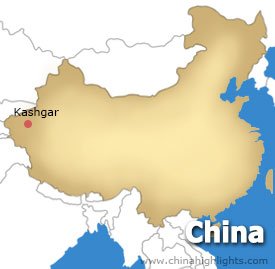 Itinerary
The guide will welcome you and pick you up at the airport on time. Check in the hotel and have a good rest.
Day 2:
Urumqi – Erdaoqiao Market, Xinjiang Uygur Autonomous Region Museum
Housing a large number of ethnic items, ranging from silver works of art, stone steles, ancient coins and currency, Xinjiang Uygur Autonomous Region Museum is the best place which records the development of this resourceful province.
Erdaoqiao Market is a busy place in Urumqi, where you can find a wide range of commodities, such as crafts and carpets. On Sunday, it becomes bustling with people and activity.
Then you will take a flight from Urumqi to Kashgar and check in the hotel there.
Day 3:
Kashgar – Id Kah Mosque, Zhiren Street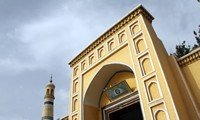 Built and decorated in Islamic style, Id Kah Mosque is a main venue for Islamic people praying and studying the Koran.
Selling a large variety of commodities being crafted for sale by hand, Zhiren Street is a good shopping place in Kashgar.
Day 4:
Kashgar – Lake Karakuli
Located on the foot of the Muztagh, Lake Karakuli is a very charming lake because of its gradually varied colors of the water and the beautiful scenery around.
Day 5:
Hiking from Karakuri Lake to Kangxiwa
Walk about 9 km from Karakuri Lake to Kangxiwa. It takes about six hours. See snow covered mountains, Gobi Mountains and rocks and the rolling grasslands of Kangxiwa. It is a beautiful place for an overnight camp tonight.
Day 6:
Hiking from Kangxiwa to Yanbulak Glacier
Walk about 10 km from Kangxiwa to Yanbulak Glacier, which takes about seven hours. Hike down the valley and walk on the grassland. Visit the village of the Kirgiz nationality people about halfway. Overnight camp at the foot of Mt. Muztagata.
Day 7:
Hike to the Camp Base of Mt. Muztagata
On to the camp base of Mt. Muztagata(4700m) which takes about seven hours to walk. It offers panoramic views of the mountain area. After a rest at the camp base, hike down to 204 which is the tourists reception center. Overnight camp at 204.
Travel to Kashgar from 204m, which is a 4-hour ride.
Hiking Tips:
1. Camping equipment for the overnight camps is brought from Lhasa. It is recommended to purchase a sleeping bag in Kashgar if needed.
2. Packed lunch is supplied for the hike. Breakfasts and dinners will be prepared by the cook with the group.
3. Take daily necessities and medicine and keep warm.
4. Please follow the instructions of the guide. Caution is a wise way to stay healthy and safe.
Today, you will reach Urumqi from kashgar by air, and then take a flight in Urumqi to depart. The guide will help you carry the luggage and check in.