Beijing – Lhasa Train Excursion
Price Inclusion
Centrally Located Hotel
Authentic Local Restaurants
Private Car and Driver
Guide
Entrance Fees
Service Charge & Government Taxes
Insurance
Tour Arrangements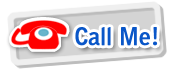 Looking for something different to do for a few days? Look no further, Tibet is calling! This mysterious culture on the roof of the world has so much to offer. From its mystical temples to stark yet beautiful landscape, you will not be disappointed.
Daparture Date: You Choose!
Duration: 6 Days
From:
$1,249
per person In stock

Day 1
The train will depart at 21:30.Our guide will send the ticket to your hotel.
Day 2
Through the roof of the world on the Qinghai-Tibet plateau railway trains, you will not only enjoy the beautiful natural scenery of Qinghai-Tibet Plateau, but also experience the religious atmosphere of Tibetan Culture.
Day 3
You will arrive Lhasa at 8:00pm,our guide will meet you at the station and tranfer to your hotel. Specila note:You are kindly adviced to have a good rest in your hotel for acclimatizing the high altitude and please avoid strenuous exercise.
Day 4
Place & Transport: Lhasa
Today's Activities: Jokhang Temple, Barkhor Street, Potala Palace
Meals: Breakfast, Chinese Lunch at Steak House Restaurant
- Jokhang Temple (2 hours): Smaller and more manageable than the Potala, this 4-storey, golden-roofed temple is at the heart of a rich and living Tibetan Buddhism. Many locals pray here regularly; the Temple is surrounded by Barkhor Street and thronged with pilgrims and visitors. Yak butter lamps burn in front of rich statuary that includes the Sakyamuni Buddha brought to Tibet by Princess Wen Cheng in the 7th Century.
- Barkhor Street (2 hours): Built about 1,300 years ago, The Barkhor (pilgrims' circuit) is found in the heart of Lhasa encircling the Jokhang Temple. In the past, it was a designated circumambulation circuit, "a saint's road" in the eyes of Tibetans. Many people call the Barkhor "the window of Tibet" as it exhibits typical Tibetan life. Watch the pilgrims, wearing their local dress from many different parts of Tibet, as they circle clockwise around Jokhang Temple with prayer wheels, or prostrate them near the front gate. Join the locals and visitors to shop for local goods at the colourful stalls, or relax in a coffee shop or tea house to enjoy the passing parade.
- Potala Palace (1 hour): Former winter home of the Dalai Lama, a vast, awe-inspiring maze of corridors and stairs leading through countless rooms of richly decorated statues, tombs, murals and antiques. You will climb past the White Palace into the Red Palace, where the file of pilgrims offering silk scarves, coins or yak butter to burn in the shrines combine to make this an unforgettable experience. Note: you need to be fit for climbing up the long stairways.
- Steak House Restaurant: Steak House is near the Potala Palace and serves mainly Western and Tibetan cuisine. Surrounded by the alluring landscape, it is a great dining experience while traveling in Tibet.
Day 5
Place & Transport: Lhasa
Today's Activities: Drepung Monastery, Norbulingka, Sera Monastery
Meals: Breakfast, Chinese Lunch at Lhasa Kitchen
- Drepung Monastery (3.5 hours): Drepung Monastery lies in west of Lhasa under Mt. Gambo Utse, clustered round by the black mountain, its white grand buildings shining under the sunlight. Built in 1416, it is considered as one of the largest monasteries in the six principle monasteries of Gelu Sect in China. Drepung Monastery used to be the living palace of Dalai Lamas before the reconstruction of Potala palace (after the 5th Dalai Lamas was bestowed by Qing emperor Qianlong). The grand Shonton Festival is held in the early part of August every year. That is the busiest day there with crowds of people. It is an opportunity to enjoy the atmosphere of this festival.
- Norbulingka (2.5 hours): Norbulingka means "Jeweled Garden". Constructed as a summer palace for the Dalai Lama, it later served the whole government administration. It was built by the 7th Dalai Lama and served both administrative and religious purposes.
- Sera Monastery (3 hours): Located in the northern suburbs of Lhasa, The Sera Monastery is a complex of 4 structures; the Great Assembly Hall and three colleges. It was founded in 1419 by Jamchen Chojey of Sakya Yeshe of Zel Gungtang (1355–1435), a disciple of Tsongkhapa. 'Sera' means wild roses and was called this because the monastery was surrounded by wild roses. One of the three main monasteries of Lhasa, it is here that the monks "famous daily debates" take place.
Tips: Every day (except Mondays) at 15:00, there is a debate about Buddhist doctrines among the monks at Sera Monastery. The debating is held in the grounds and is a necessary way of learning sutras and scriptures. Visitors can watch the debate, but it is advised to keep quiet.
- Lhasa Kitchen: Lhasa Kitchen is near the Jokhang Temple. It is decorated by merging Tibetan style with Indian, Nepalese, Chinese and Italian architecture. It serves a variety of styles of food.
Price Per Person in US Dollars

Currency Converter
| Nov.1 - Mar. 31 | Superior | Deluxe | Economy | Single Room Supplement * |
| --- | --- | --- | --- | --- |
| 1 Person | $1,809 | $1,749 | $1,659 | - |
| 2-5 Persons | $1,319 | $1,299 | $1,249 | $189 / $157 / $113 / |
| 6-9 Persons | $1,239 | $1,209 | $1,159 | $189 / $157 / $113 / |
| Apr.1 - Oct.31 | Superior | Deluxe | Economy | Single Room Supplement * |
| 1 Person | $2,059 | $2,009 | $1,739 | - |
| 2-5 Persons | $1,449 | $1,429 | $1,299 | $298 / $276 / $138 / |
| 6-9 Persons | $1,399 | $1,369 | $1,219 | $298 / $276 / $138 / |
Tour Code: BJ-19
Destinations: Lhasa
Tour Length: 6 Days
Attractions: Jokhang Temple, Barkhor Street, Potala Palace, Drepung Monastery, Norbulingka, Sera Monastery
Acommodation: Economy
Hotels We Arranged
| City | Superior | Deluxe | Economy |
| --- | --- | --- | --- |
| Lhasa | Brahmaputra Grand Hotel | Xinding Hotel | ShangBaLa Hotel |
Note:
Note: A Tibet Travel Permit is required to enter Tibet in addition to a China Visa. The Tibet Tourism Administration has recently indicated that they will tighten the regulations which control the issuance of Tibet Travel Permits. Besides now having to enter Tibet in a group of five people or more of the same nationality, the permit will be issued just 4-5 days before arriving in Lhasa. This means that we are unable to guarantee that a permit to travel will be approved. Also the permit will need to be sent to the place of departure in China for Lhasa by express courier. The additional cost will be 300–400 CNY. Your travel advisor will provide additional information. We apologize for this extra cost. However, it is out of our control.
-Top-
Price Inclusions and Exclusions
Price Inclusions:
Entrance Fees:
To scenic spots as listed in the itinerary.
Meals:
All meals as specified in the itinerary.
If the restaurant indicated is not available on the day, your guide will arrange another restaurant from our list of approved restaurants. Breakfast is usually a western style buffet. We endeavor to ensure that a choice of western and Chinese breakfasts is supplied, however there may be occasions when only a Chinese breakfast is available in some remote locations.
Private Transfers:
Transfers between airports, hotels and scenic spots while sightseeing in Beijing, Lhasa by private air conditioned vehicle with a driver and English-speaking guide (as listed above).
Your comfort is our priority! Click here to get a description of the vehicles that we use for our tours.
Guide:
As outlined in the itinerary an English-speaking guide and driver will be provided in each city, who will remain with you throughout your time in that city. A new guide and a new driver will meet you at each city on your tour, to provide you with the best local knowledge available.
Hotels:
Hotel fees are based on two people sharing one room with twin beds.
All hotels as listed in the above itinerary serve daily western or Chinese breakfast. All rooms are air-conditioned with private facilities unless specified.
Transportation:
Beijing West To Lhasa Transfer via: Train, T27 (Our arrangements)
Lhasa To Beijing Transfer via: Flight, TBA (Our arrangements)


Airport Tax and Fuel Fee
Service Charge & Government Taxes:
Insurance
The insurance is China Life Tourist Accident/Casualty Insurance.
Click here to learn more about the insurance coverage and the sum insured.
Luggage Transfers:
Between airports/railway stations and hotels.
Arrangements:
The tour cost includes planning, handling, operational and communication charges.
Price Exclusions:
International Airfare or Train Tickets to enter or leave China.
USA-CHINA/CHINA-USA: China Highlights has negotiated special discount fares (restrictions apply) for selected flights operated by Air China from major US and China gateways. We are able to offer these special deals to confirmed customers. Discount US to China Flights

China Entry Visa Fees.

Excess Baggage Charges.
Passengers holding an adult fare or half fare ticket are entitled to a free baggage allowance of 20kg, for economy class. Total weight of carryon baggage for each passenger may not exceed 5kg. The size may not exceed 20x40x 55cm. More
Personal Expenses:
Expenses of a purely personal nature such as laundry, drinks, fax, telephone calls, optional activities, sightseeing or meals which are not included in the tour itinerary.
Meals:
Any meals which are not specified in the tour itinerary.
Single Room Supplement.