Itinerary
Day 1:
Flight to Lijiang, Lijiang Ancient Town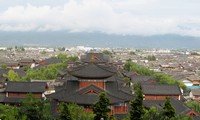 Your tour guide will welcome you at the airport on time and pick you to the hotel on a private car.
Lijiang Ancient Town has beautiful natural and human scenery, with long history and splendid minority culture. It is very rare in China that such well-preserved minority ancient city still exists. The old town is quite busy in the afternoon and evening with an active atmosphere of the lights and crowd. An early morning visit will be less crowded.
Day 2:
Lijiang - Baisha Murals at Baisha Village, the Jade Dragon Mountain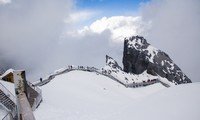 Painted over a thousand years ago, the murals combine the cultures of Han, Tibetan and Naxi people displaying the life stories of the Tibet Buddhism, Confucian and Taoism.
Jade Snow Mountain is like a beautiful bride wearing a pure white wedding gown. Seen from a far distance and taking a closer look, you can be overwhelmed by its significance. Taking China's longest tourist cableway to the peak of the mountain, you can appreciate the natural scenery along the road and feel like stepping into a paradise surrounded by clouds.
Day 3:
Tiger Leaping Gorge Hiking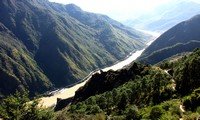 As one of the deepest and most marvelous gorges, Tiger Leaping Gorges are located 105 kilometers away from Zhongdian/Shangri-La County. Spring is the best time to visit, as melting snow flowing down from mountains makes the river turbulence at its peak.
First hike two hours to Naxi Family Guest house, have lunch. Then continue hiking another 2 hours up the steep 28-bends before the next break. The views are unforgettable. Another 2 hours and we will arrive at the half-way guest house which has a great view of Jade Drag on Snow Mountain and overlooks the Jinsha River Valley.
Day 4:
Tiger Leaping Gorge Hiking
Your hiking continues in the early morning today. You will hike from Tina's Guest House, passing through many natural scenic spots, including Guanyin Waterfall, Jinsha River, the middle part of Tiger Leaping Gorge.
Day 5:
Shangri-La – White Water Terrace
Not only is a place of beautiful scenery, White Water Terrace one of the birthplaces of Dongba Naxi culture. Occupying an area of about 3 square kilometers with green plants and springs setting off each other, just like a "field in heaven".
Pudacuo National Park has an average altitude of 3,500 meters and retains a well-preserved ecosystem within the virgin forests. The Bitahai Lake is surrounded by mountains covered with ancient pines, oaks, and appears like an emerald in the heart of the mountain. Shudu Lake is located in northeast of Shangri-la and it is one of the largest fresh water lakes on the Diqing plateau. The lake is surrounded by a forest of fir, spruce and silver birch, and is home to lots of wild animals such as bears, golden cats, deer and pheasants.
Day 6:
Shangri-La Lamasery, Tibetan Family Visit, Zhongdian Old Town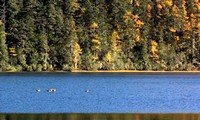 Songzanlin Lamasery is the largest Tibetan Buddhist lamasery in Yunnan Province. Occupying an area of 33.3 hectares, Songzanlin was built in the style of Potala Palace in Lhasa and represents the Tibetan culture, housing buddhist statues and many precious cultural treasures.
A visit to a real Tibetan family is to have a glance at local Tibetan people's life. You may be welcomed by the Tibetan Tea and snacks.
Zhongdian Old Town is filled with Tibetan style old houses. Although it is now under renovation to match the old town of Lijiang, this old town still has plenty of small charming streets to be explored.
Today, you will be transferred to Kunming and then reach the airport. The guide will help you check in and see you off at the security gate.