Itinerary
Day 1:
Minority village and Longsheng Terraced Field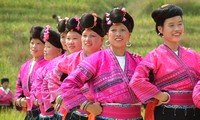 The Longji Terraces look like ribbons as they wind from the foot to the top of the mountain. Built over 650 years ago, this ingenious construction makes best use of the scarce arable land and water resources in the mountainous area. The different minority customs and dressing styles are especially interesting. Huangluo Yao Village gains the recognition as the world's long hair village by the Guinness World Records. Every woman in the village has a long hair, and the longest one is nearly 75 inches.
Day 2:
Longsheng Hiking from Ping'an village to Dazhai village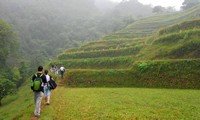 Hiking along the Terraced Fields is a nice experience. The scenes of farming and the beautiful village scenery is a feast for tourists and photographers, a pure country life style on display. This hike takes around 5-6 hours. Your tour guide, car and driver will transfer you to Bus or Train Station once you completed.