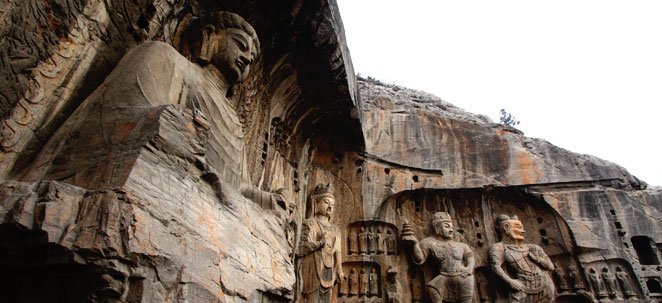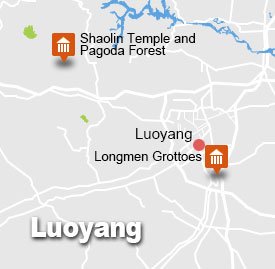 Itinerary
Your tour guide will be at the airport on time to greet to you. Then you will be transferred to the hotel.
Day 2:
Longmen Grottoes, White Horse Temple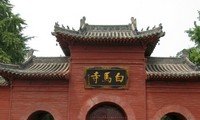 Longmen Grottoes covers a large area in Luoyang, with a large number of engraved Buddhism statues recording the faith and respect of Chinese ancient royal family and Buddhism culture. In 2000, it was enlisted into the List of World Heritage. Walking into the scenic area about 500 meters and climb up 99 stairs, you can see the best-preserved statues.
White Horse Temple as a result was ever since regarded as the cradle land of Buddhism in China. In history, highly accomplished Buddhist monks from China, even world renowned Buddhist monks from abroad used to pay visits to White Horse Temple in pursuit of Buddhism inspirations and wisdom. The buildings in the temple are typical Chinese traditional buildings with red walls and yellow roofs.
Day 3:
Shaolin Temple, the Forest of Pagodas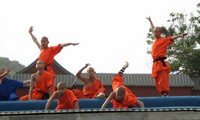 Today, you will be transferred from Luoyang to Dengfeng to spend a cultural discovery day in Shaolin Temple.
Shaolin Temple is a holy place for Buddhism culture, but also Chinese martial art enthusiasts. Kung fu shows at a small theatre in Shaolin Temple are delivered regularly every day, where you can see almost every aspect of Chinese kung fu and the usage of Chinese ancient weapons. Walking into Shaolin Temple scenic area, you will see a little forest of stone pagodas, which are the tombs of deceased monks. The levels of the pagodas mean the achievement and contribution of the monks, the more the higher.
The driver will escort you to the airport with your guide on time. The guide will make sure all the formalities.