Itinerary
After arrival, meet your personal tour guide, driver and car at the airport and transfer to hotel.
Day 2:
Potala Palace, Jokhang Temple, Barkhor Street Tour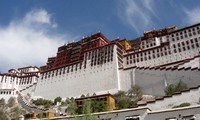 Climb up long stairs to reach into the awe-inspiring Potala Palace, the former winter home of Dalai Lama. In the past, Barkhor Street was a designated circumambulation circuit, "a saint's road" in the eyes of Tibetans. Now you will see pilgrims wearing their local dress from many different parts of Tibet, as they circle clockwise around Jokhang Temple with prayer wheels, or prostrate them near the front gate. The Jokhang Temple is a 4-storey golden-roofed temple is at the heart of Tibetan Buddhism.
Day 3:
Drepung Monastery, Norbulingka, Shoton Festival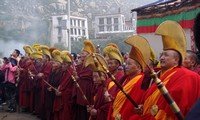 Norbulingka was built by the 7th Dalai Lama and served both administrative and religious purposes, it makes an interesting stop on your tour.

Shoton Festival takes place in the early August every year at Drepung Monastery, which lies in west of Lhasa under Mt. Gambo Utse. Shoton Festival is the most important festival in Tibet. Originally, it was purely a religious festival but it has developed to have a much wider traditional meaning. This festival begins at Drepung Monastery to seeing Tangka, and then shifts to Tibetan opera at Norbulinka.
Day 4:
Lhasa to Nagqu to Lhasa, Lake Namtso, Yangpachen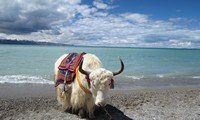 Today, drive from Lhasa to Nagqu for some fantastic natural scenery. Lake Namtso is beautiful with its azure water and surrounding snow-capped peaks. Yangpachen is situated in the basin at the foot of Nyainqentanglha Mountains to the northwest of Lhasa. It is famous for its hot spring and is a nice choice for those who want to get a close look at the Tibetan herders (drokpa) and their semi-nomadic lifestyle.
As your tour concludes, your tour guide, driver, and car will pick you up from hotel and transfer to airport for your departure flight.